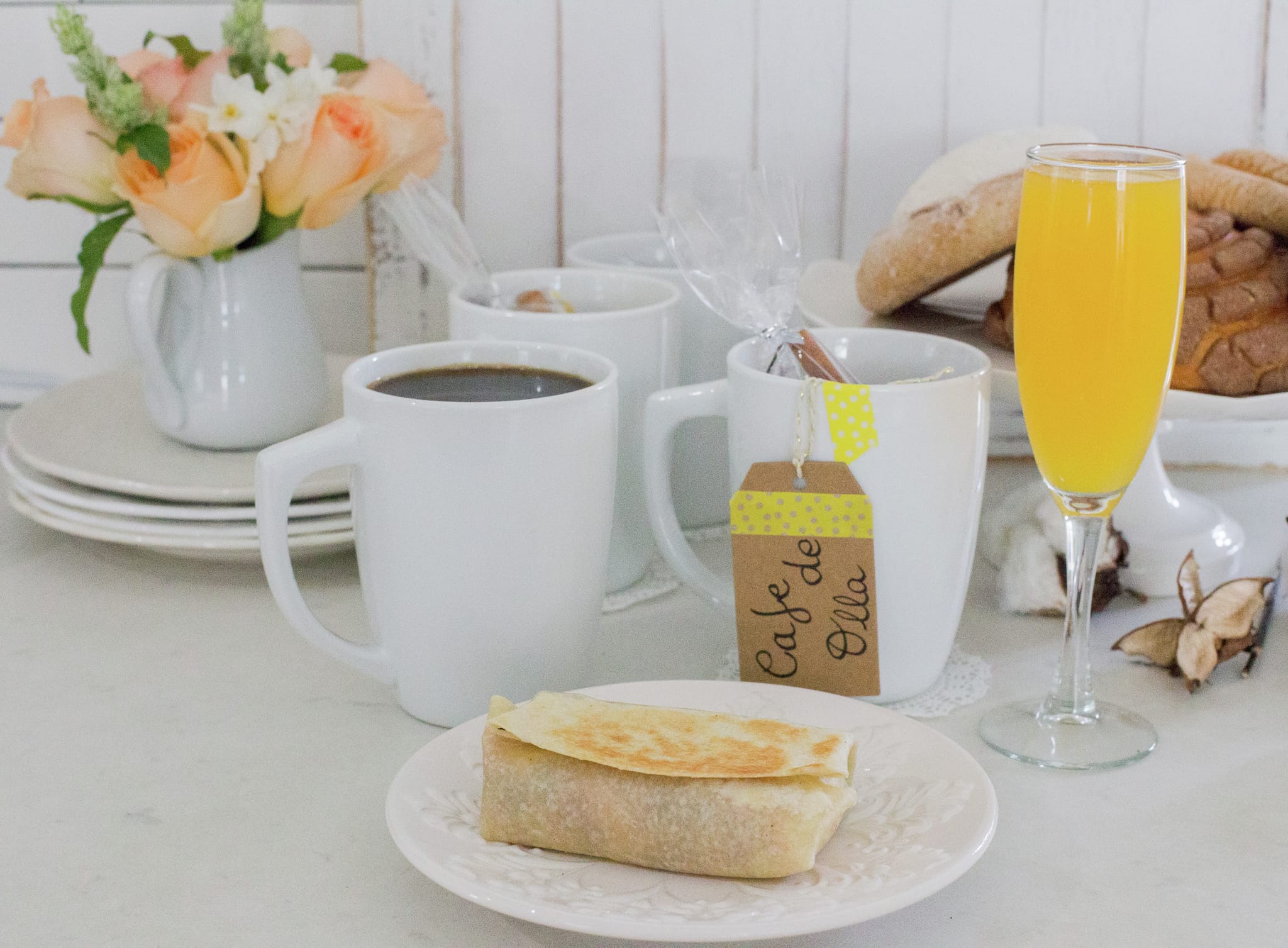 Ideas to host the perfect Mexican breakfast with friends.
I have a friend who's like my mom here in Houston. She always gives me the best advice (like no TV for my kids during the week) and when my oldest started kindergarten six years ago, she told me: "Use this opportunity to make good friends, meet and welcome the other school moms." I do not consider myself outgoing, although I have no trouble making friends because I love to listen, but it's difficult for me to open up to others. Plus the language barrier sometimes is still strong, and it was even more so six years ago.
The truth was that all these women together in the schoolyard waiting for their children, they intimidated me. A good thing at our school is that the four kindergarten classes (about 100 children) are dismissed from a different door, away from the bigger kids, so almost all moms are new moms on that patio. It is also next to the playground, and people stay a little to let the kids run around. Gradually, I began to talk to some, and by the end of that year, I had my group of four moms. It's funny because our children never became good friends, but we got together once a month for breakfast and to talk about anything that concerns us. For me, it is an opportunity to ask about American customs that I still do not understand, and they have always been very supportive. We take turns hosting these breakfasts.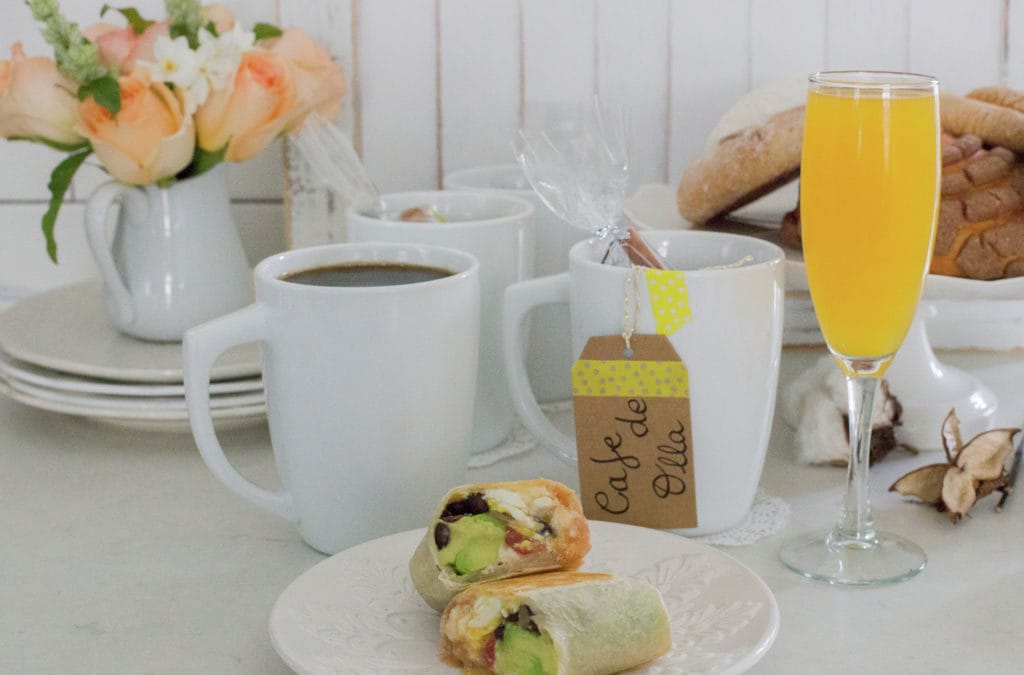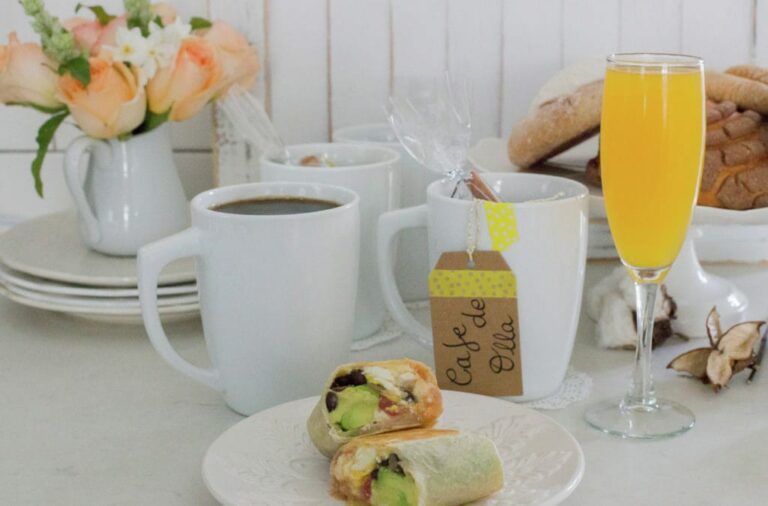 I always start the day with a good, strong, freshly ground coffee with just a splash of milk. The first time I had them over, I served that to them. I think they didn't sleep in two days, haha. Then they would not accept more coffee from me, so now I make "Cafe de Olla," and it has been a success. For this breakfast, I decided to make mugs with mini kits of Cafe de Olla to go. A small gift to celebrate six years of friendship.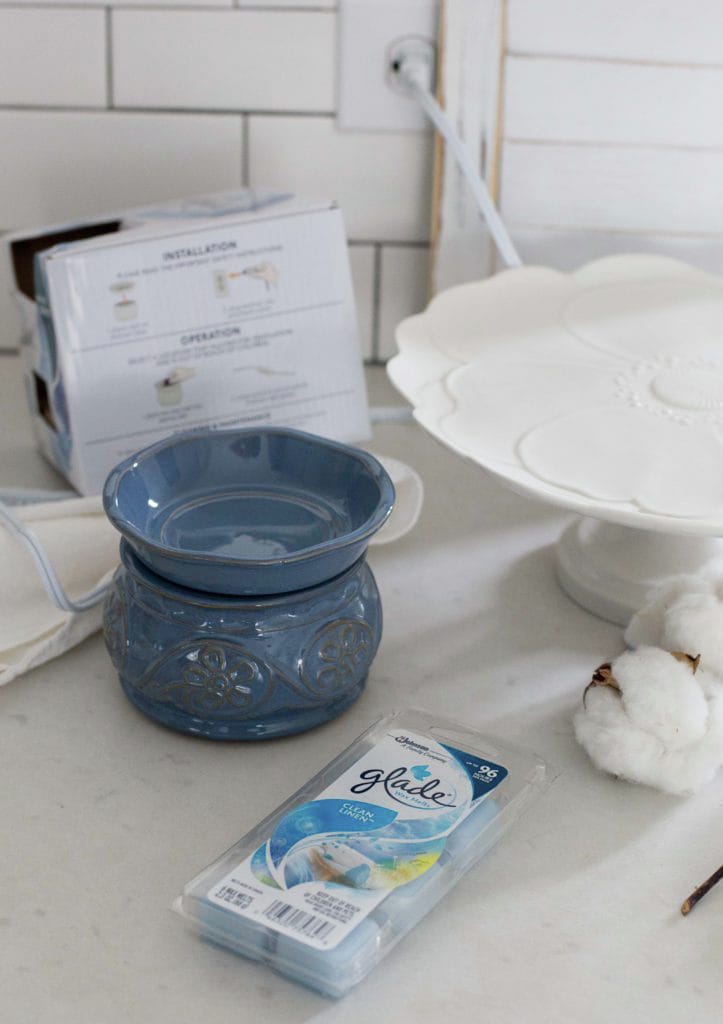 As we are among friends, I don't stress out about having the house perfectly clean and tidy, but I do have a little trick. One hour before they arrive, just as I begin to prepare everything. I drop a cube of Glade® Clean Linen® Wax Melts on the warmer. The aroma is as if I had aired the house (which here in Houston, with the awful humidity, I rarely do), and all linens were freshly washed and starched like my mother used to do it.
It is perfect to start the day with renewed energy. It feels fresh and pure. And it's super easy. Just unpack the warmer, place the dish on top, plugin. Drop the cube and turn it on. Soon you will begin to see how the cube melts, and you will smell the freshness of the Clean Linen® Wax Melts, and they last 16 hours!!!!!!. It's incredible how long they last.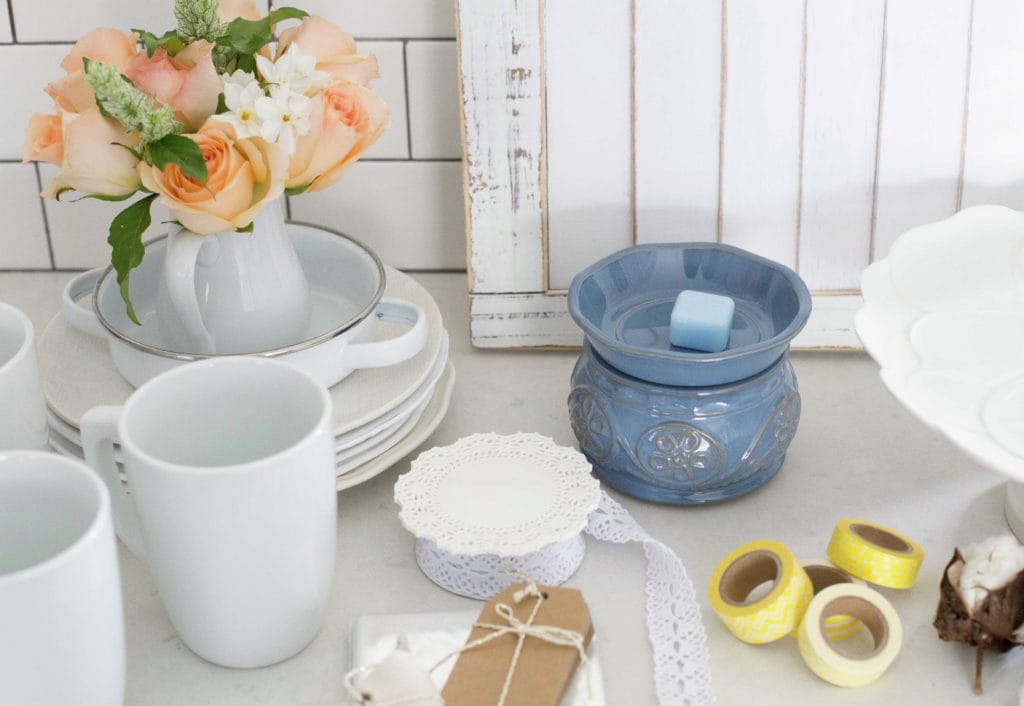 For more product information visit Siente Glade® Social Hub and follow them on Glade® Latino Facebook Page and Twitter:@Glade
For the mini Cafe de Olla to go kit. Each makes 1 French press (2 cups or one large mug). You will need: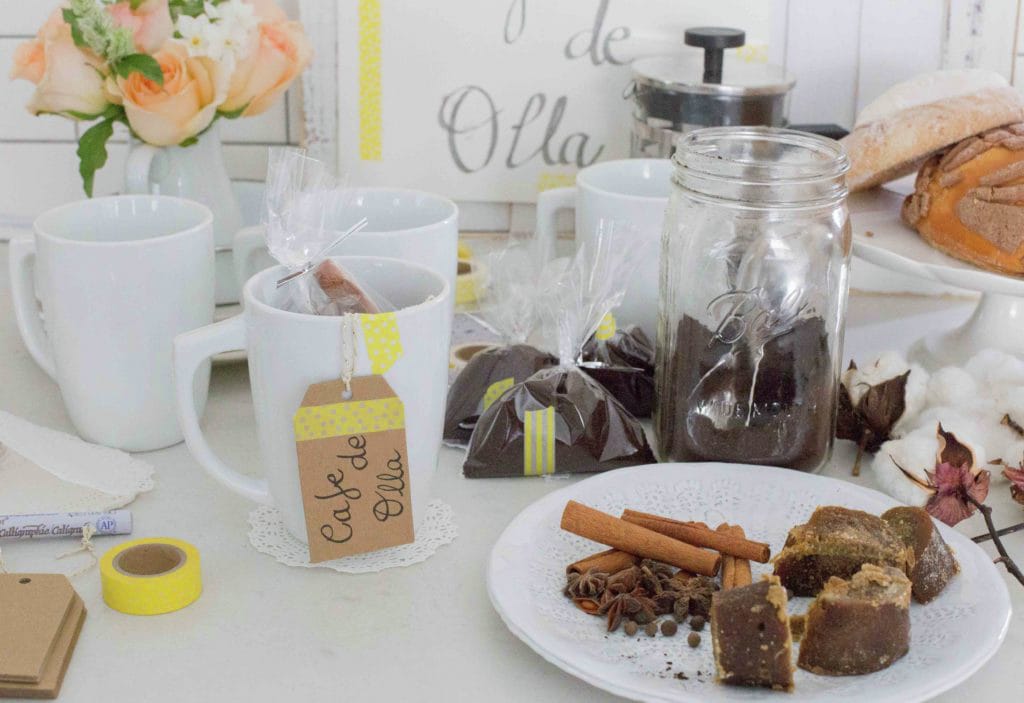 Three tablespoons coarsely ground coffee (for French press) in a bag
In another bag:
2 tablespoons or Piloncillo (at Latino markets) or brown sugar
1 cinnamon stick
1 Star anise
2-3 allspice seeds
2 cloves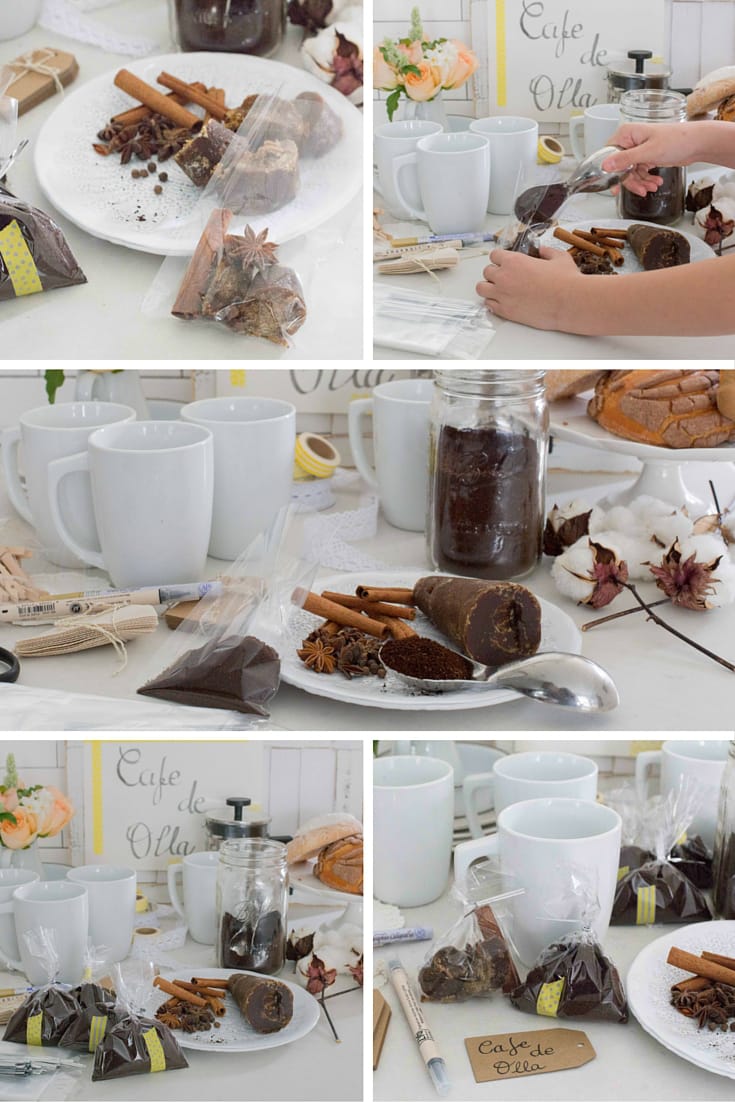 Star anise and allspice are not traditional, but I love them. To prepare, place all the spices and piloncillo in a pot with 4 cups water. Heat over medium heat. Stir to dissolve the piloncillo, boil gently for 3 minutes.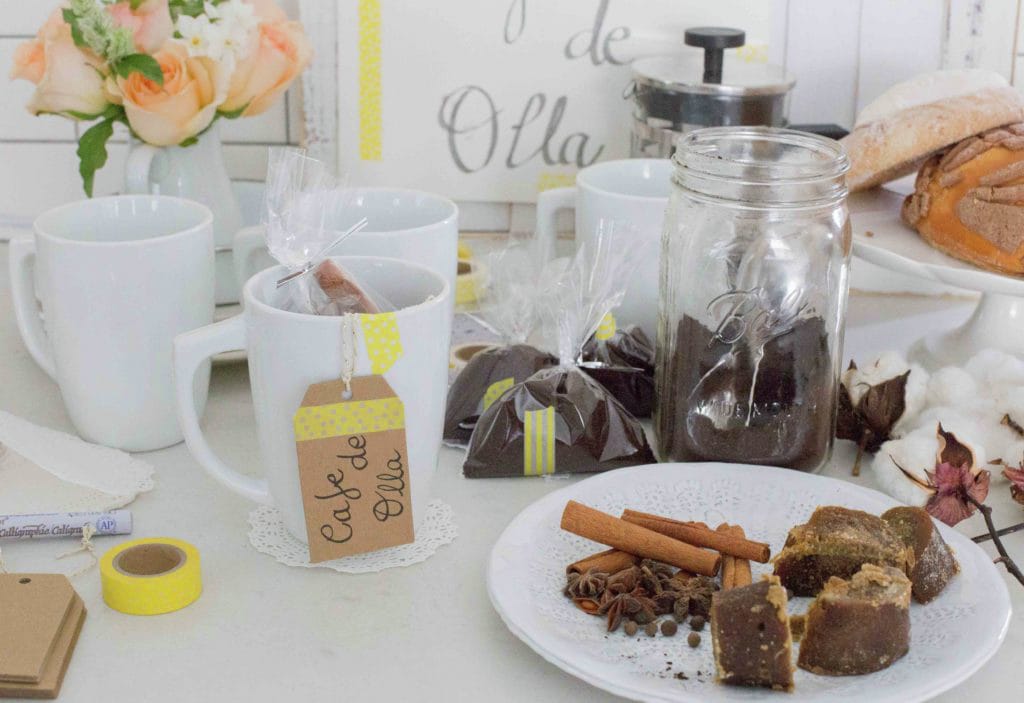 In the meantime, put the coffee in the French press. Add the hot spiced water, stir and let stand 3 minutes.
Filter and serve immediately when I make gifts of this type I always use small paper labels, written with a calligraphy pen.  I look in Canva or Word for a font that I like and write the sentence and then copy it, I recommend you practice first on a spare piece of paper.
With the calligraphy pen, it is almost always beautiful. I recommend it; I prefer this to deal with the printer. Also, if you add a touch of washi tape, you can easily make your gifts more attractive. I use yellow to reaffirm the feeling of freshness, perfect to start a new day.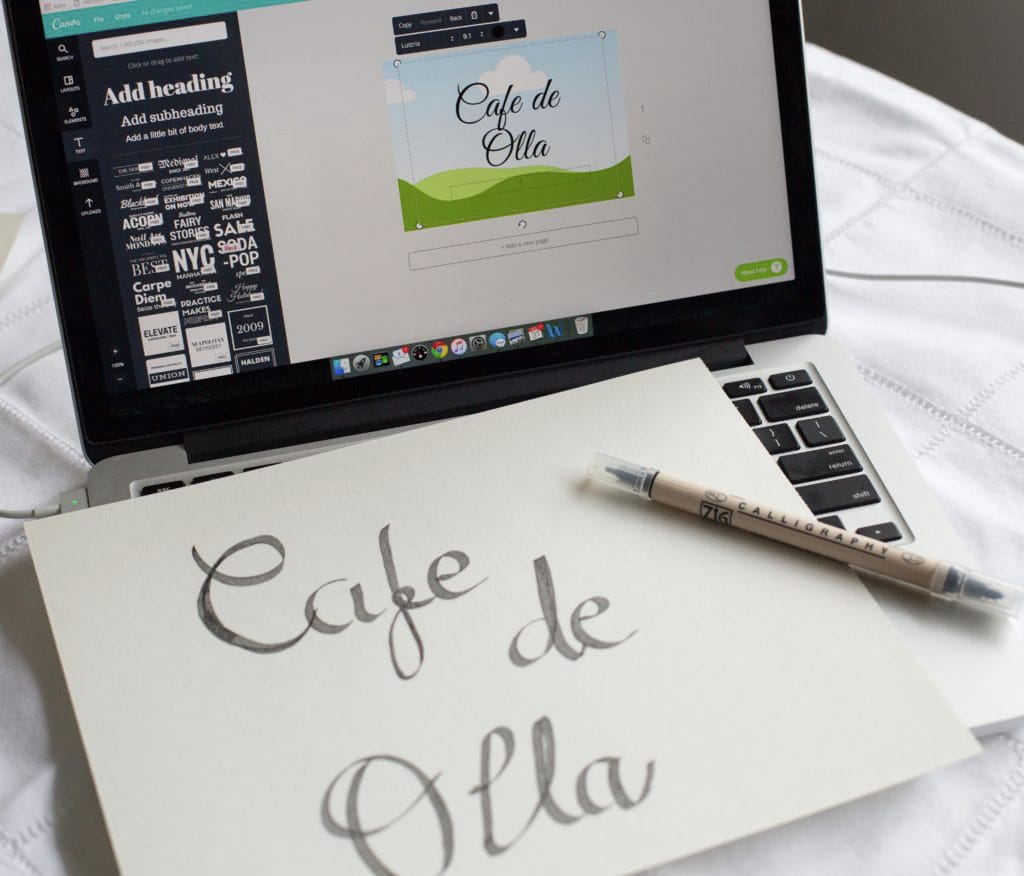 I love having fresh flowers. I usually buy roses, carnations, or the like in the supermarket and I add some other flowers and green leaves from my garden. I use a jar for the arrangement to keep it small. As decoration for our Mexican Breakfast, I also used some cotton I harvested in late summer. The ornamental cotton grows perfectly during the summer in Houston.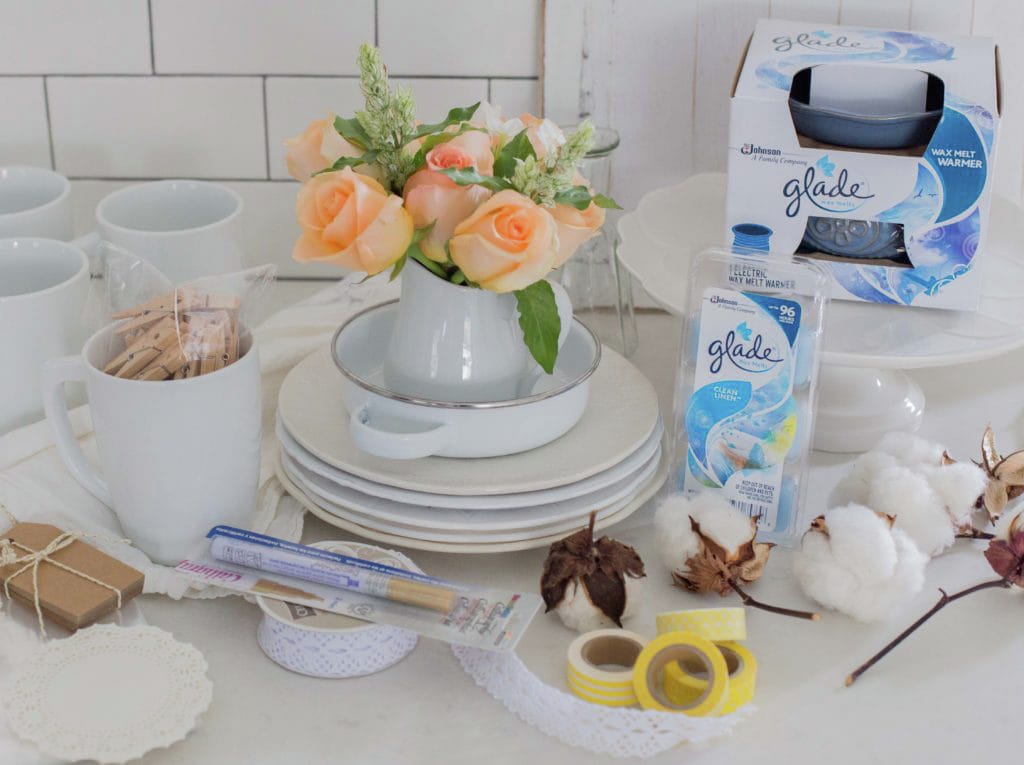 I like having tropical juices like passion fruit, mango, and guava that are not as common in the US.
To eat, I prepared breakfast burritos with:
eggs, 1 per person and 2 "for the pan" (my grandmother always used this "measurement")
salsa, I like to use a chunky and not too spicy
black beans cooked, refried can be used, but I find them a little heavy for breakfast
shredded cheese, I used Queso fresco
avocado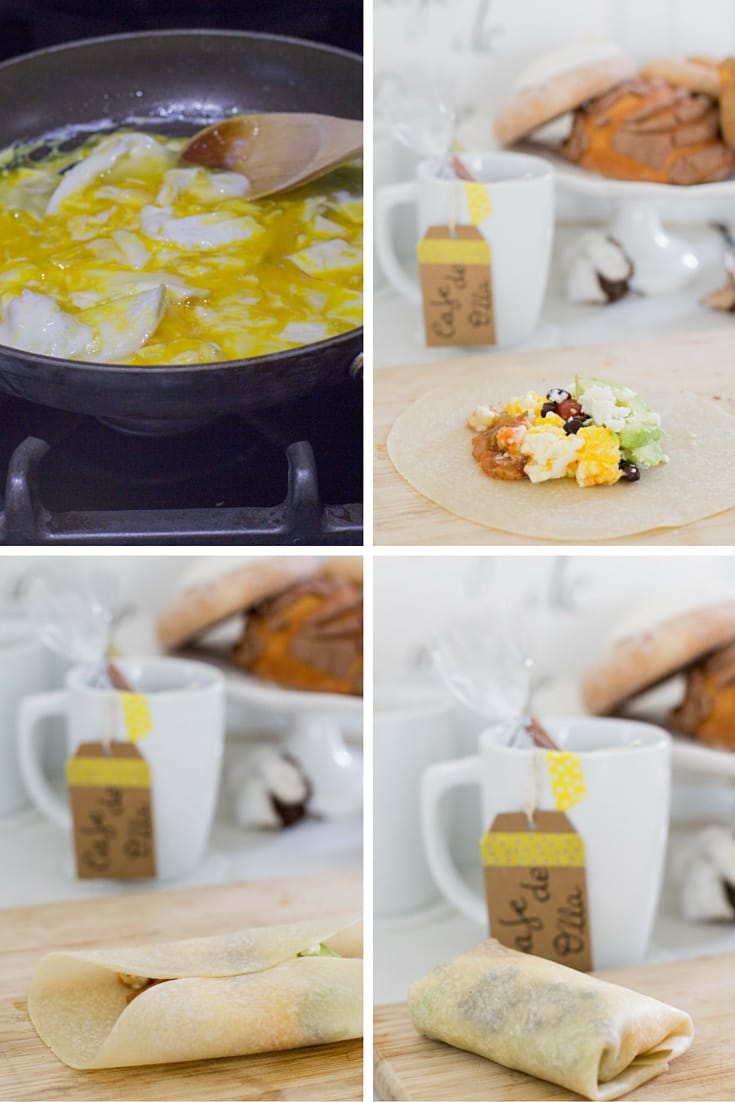 Fill a warm tortilla with a bit of each and roll. To keep them warm place them in the oven at 200F or 100C.
My friends loved my Mexican Breakfast with the Cafe de Olla to go kits.
Thanks, Glade®!!! How do you make new friends when you move?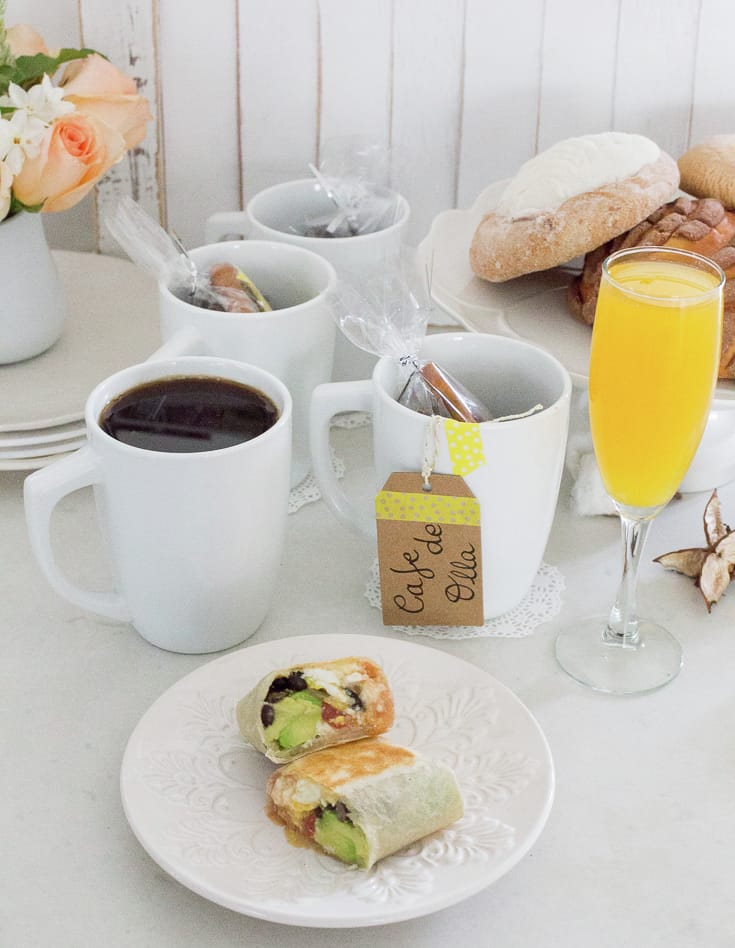 This shop has been compensated by Collective Bias, Inc. and its advertiser. All opinions are mine alone. #SienteGlade #CollectiveBias