How to Peel a Cactus Pear? The cactus pear or prickly pear is not well known in the U.S., and several people have asked me how to prepare and eat them. I like them very cold, so when they are ripe, I cut them into small pieces and keep in the fridge ready to eat. They are especially good on hot days.
By the way, prickly pears are excellent in drinks.
How to Peel a Cactus Pear: Cut the bottom or base, and the upper end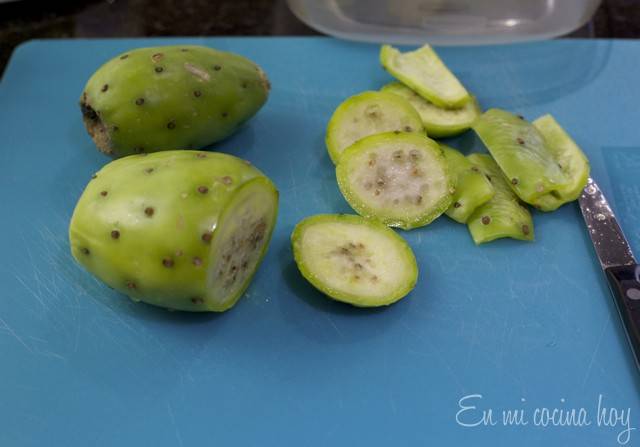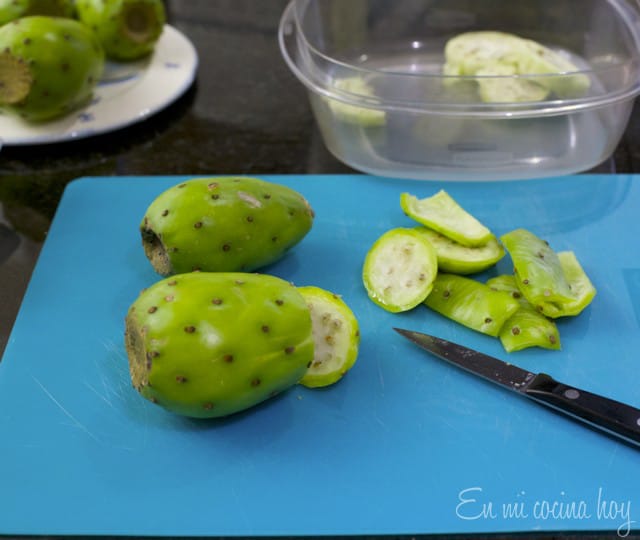 Make cuts 1/2 cm or 1/4 inch deep around the cactus pear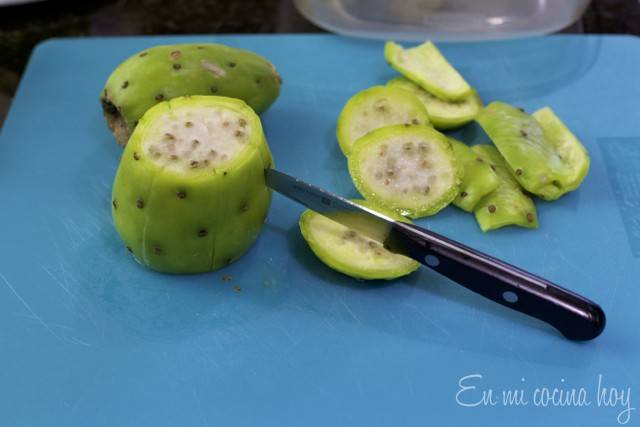 Use the knife to peel the skin around, it almost fall by itself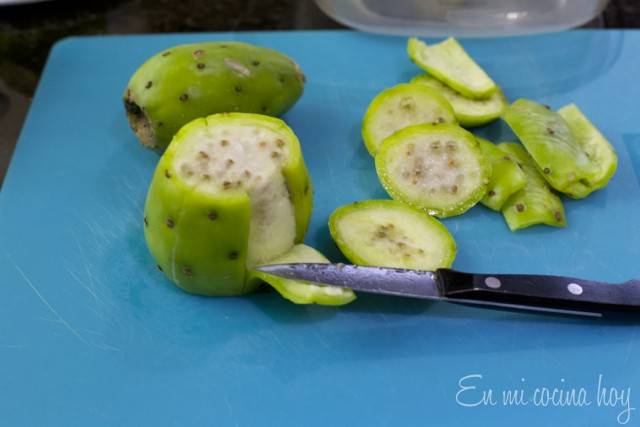 Chop and serve?