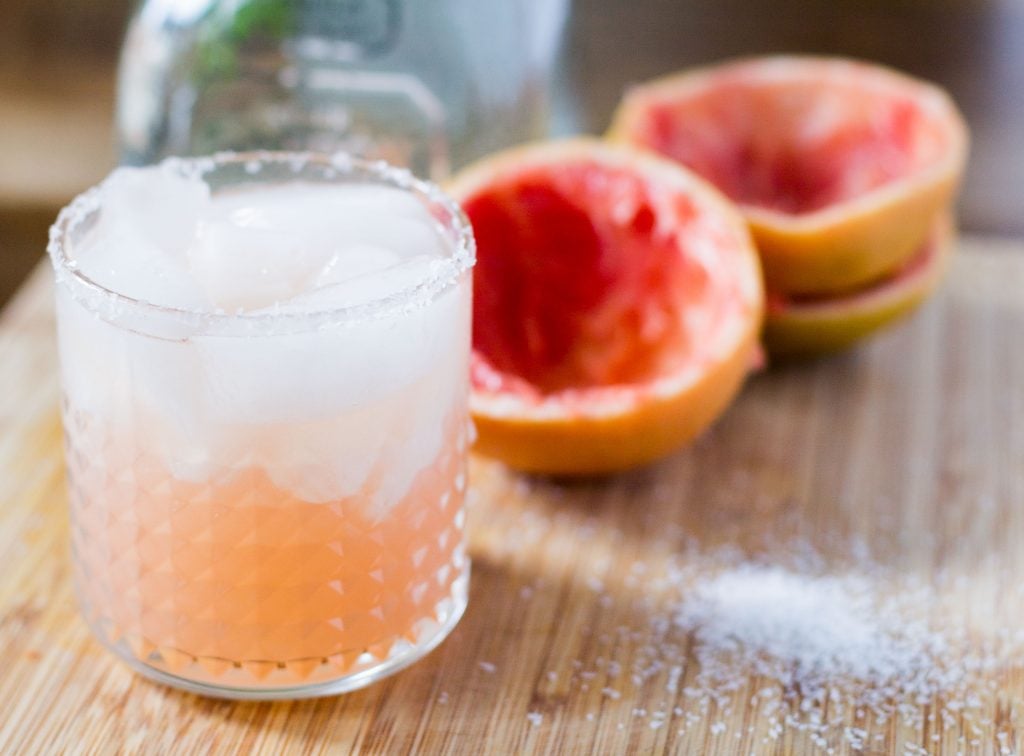 I have wanted to publish a recipe for margaritas here for a long time, and since Cinco de Mayo is coming, here we go. In Texas, citrus season is superabundant and with good prices. In Chile, I used to hate grapefruit, so bitter, but pink grapefruit is delicious without bitterness and with a beautiful color. Enjoy this Pink Grapefruit Margarita.
Pink Grapefruit Margarita
for 2 people
ingredients:
90 ml tequila
60 ml orange liqueur like Cointreau
60 ml of lemon or lime juice (2)
180 ml pink grapefruit juice (2)
sugar syrup or syrup, 2 tablespoons
salt to serve
Preparation:
Mix everything in the shaker. Add the syrup to taste. Test and adjust the sweetness.
Rub the grapefruit skin around the rim of the glasses and sinks into salt.
Fill glasses with ice and served the margarita.
Recipe adapted from blog Confections of a Foodie Bride.