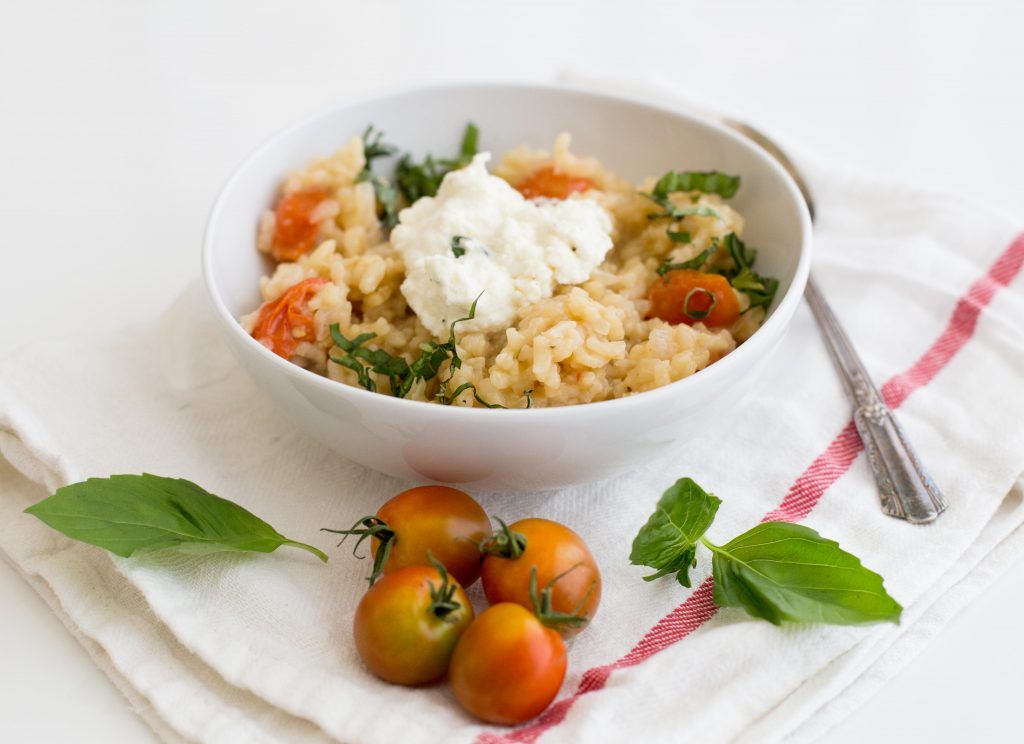 This risotto was going to be only with tomatoes, but I got excited with the harvest of zucchini and carrots. Use the fresh produce you have on hand.
Summer risotto with tomatoes
For 6 people
Ingredients:
2 tablespoons of olive oil
1 cup of arborio rice or short grain
1 medium onion, chopped into small cubes
1 carrot, cut into small cubes
1 garlic clove, minced
6 Roma tomatoes or 3 round and large tomatoes
1 zucchini, chopped into small cubes
1/2 cup of white wine
3 cups hot chicken or vegetable broth
1 tablespoon butter
1/2 cup grated parmesan
Preparation:
In a deep and thick pot heat the oil, add the onion and sauté for 3 minutes, add the carrot, zucchini, and chopped garlic, stir and sauté for two more minutes.
Add the rice and sauté for 2 minutes, add the wine and let evaporate completely, stirring, 3 minutes more. Add one ladle of chicken stock, stir, lower the heat so that it boils gently.
Add more broth when the rice dries, 10 minutes after having started adding the broth, add the diced tomatoes, without seeds. Continue cooking and adding broth when necessary to complete 20 minutes. Taste, if the rice is "al dente", add the last ladle of broth, butter, cheese and stir well. Turn off the heat, let stand covered for 3 minutes and serve with Parmesan cheese. Or continue cooking three more minutes or whatever is necessary.
Basil can be added at the time of serving.
The risotto reheats very well in the microwave with a little water.