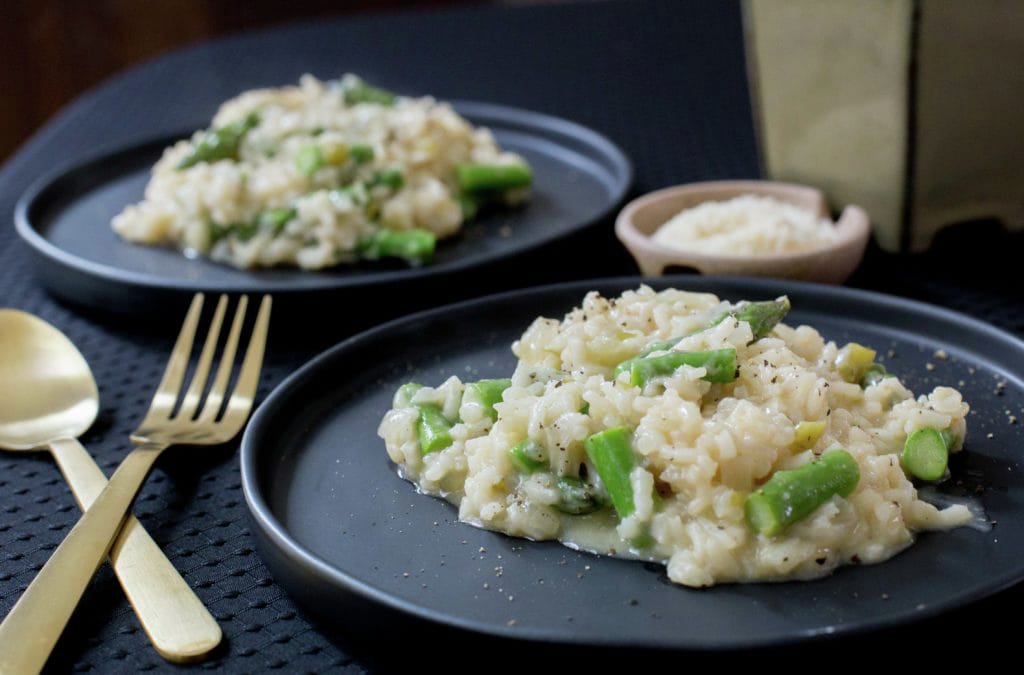 Each time I ask my husband what he would like for dinner, he always asks for risotto, and although this time I originally wanted to make tomato risotto, which I find perfect for the Summer, he suggested asparagus risotto.
Learning to make risotto is like learning to ride a bike, the base or technique is always the same, and then you just add whatever flavors you like, as long as you keep it simple it will always work and be delicious.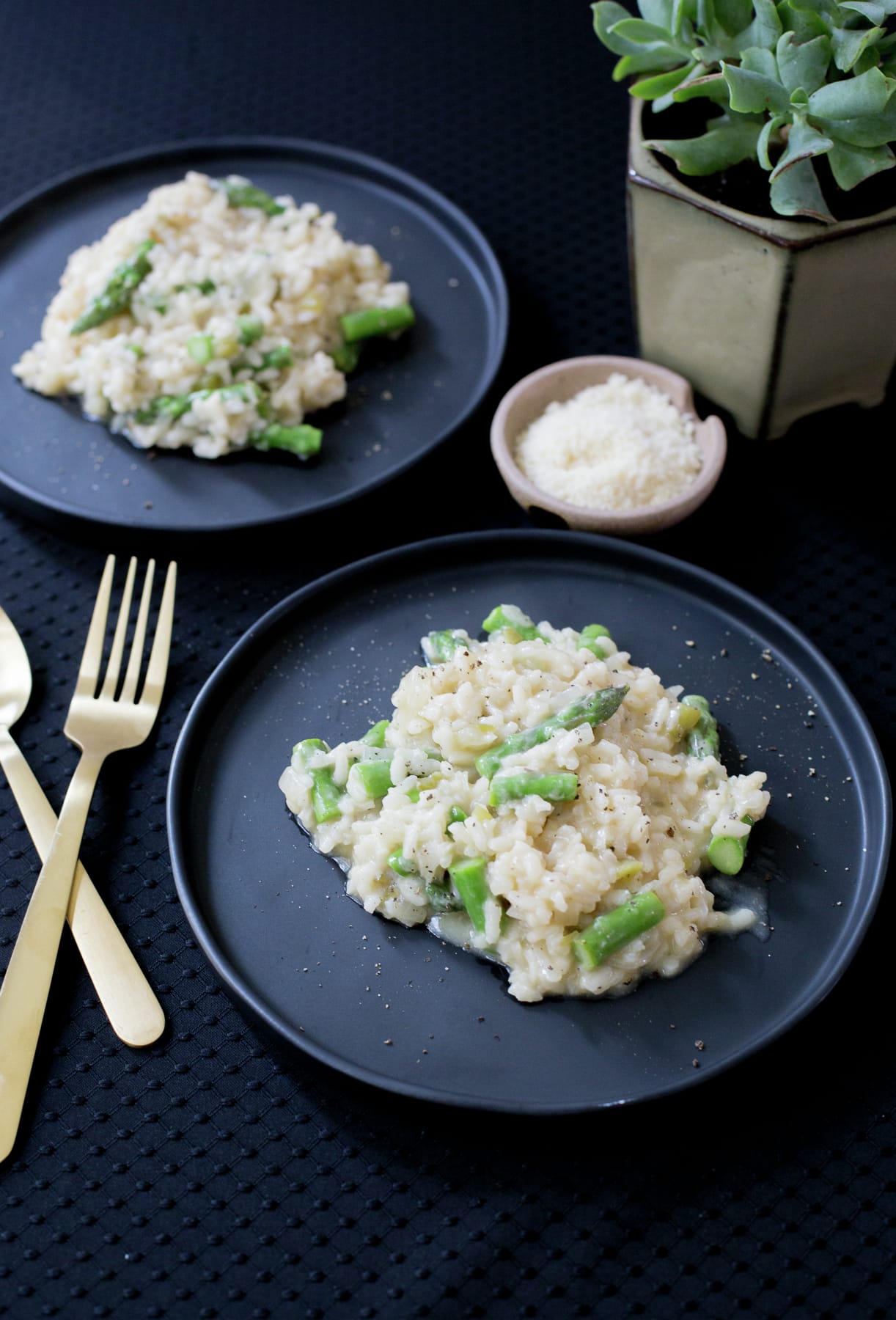 Asparagus Risotto
Serves 8
Ingredients:
1 large onion, diced small
1/2 green pepper finely chopped, optional
2 cups short grain rice, ideally arborio
1 cup white wine
4 cups vegetable stock, warm
1 bunch asparagus
1/2 cup parmesan cheese
2 tablespoons butter
oil, salt
Preparation:
In a large pot with a thick base that keeps the heat, I use an enameled pot, heat 1 tablespoon butter, and 1 tablespoon oil over medium-high heat, add the chopped onion and pepper if you are using. Cook until transparent, about 5-8 minutes
Heat the vegetable stock in a small pot or in the microwave. Cut the asparagus, break and discard the harder part and slice the rest into 2 cm pieces.
Add the rice and continue stirring brown the rice for 3-4 minutes, add all the wine at once and stir allowing the wine to completely evaporate 3 more minutes.
Lower the heat to medium and add one cup of warm stock, stir until evaporated. It should simmer, increase or lower the heat as needed. Keep adding warm stock one cup at the time and stirring and allowing to evaporate, repeat for 15 minutes. Add the sliced asparagus, save the top parts for the end. Continue cooking for 5-10 minutes.
Taste the rice; it should be al dente, otherwise, keep adding water every 1-2 minutes. Remove from the heat and add 1 tablespoon butter, the asparagus, and the parmesan cheese, stir vigorously to combine everything.
Taste, adjust seasoning. Allow resting for 5 minutes. Serve warm.
To reheat, add some water and heat stirring over medium heat or in the microwave.