Cooking with in-season vegetables is at the heart of Chilean cuisine because food tastes better and is less expensive. If you are not sure what varieties of veggies or herbs to use, please read our article: The Chilean Pantry.
There is always bread on the table in Chile, so we suggest one for each menu.
Café o Agüitas de yerbas: coffee and herbal tea (affiliated link) are generally offered after dessert.
Wine, sodas, or plain water are the most common beverage to accompany foods.
If you need inspiration for a Chilean breakfast or a Chilean Once (Tea-time).
Click on the recipe names to go to the recipe.
Spring menu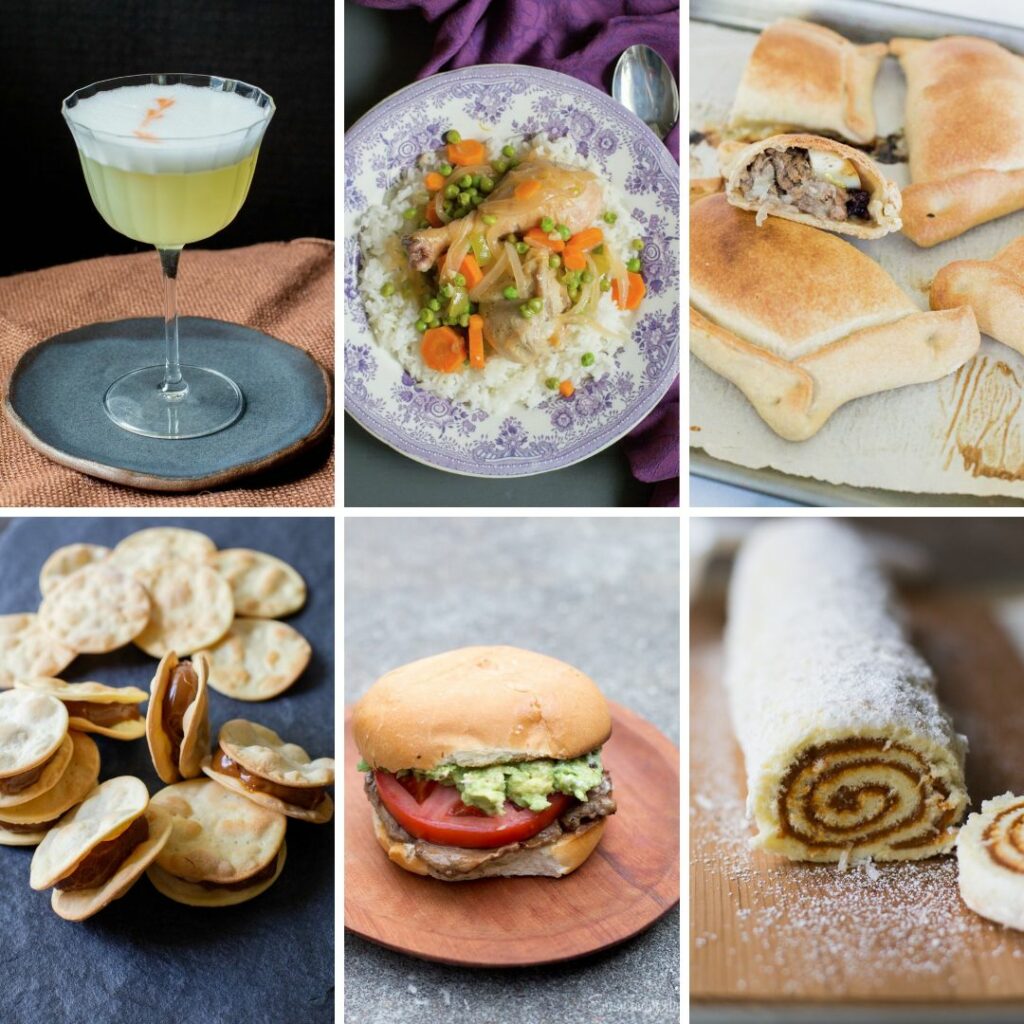 Appetizer: Pisco sour, pan amasado, pebre.
Main: Empanadas de Pino or Pollo Arvejado
Dessert: Chilean Alfajores
Seasonal Cake: Brazo de Reina
Seasonal Sandwich: Churrasco
Summer menu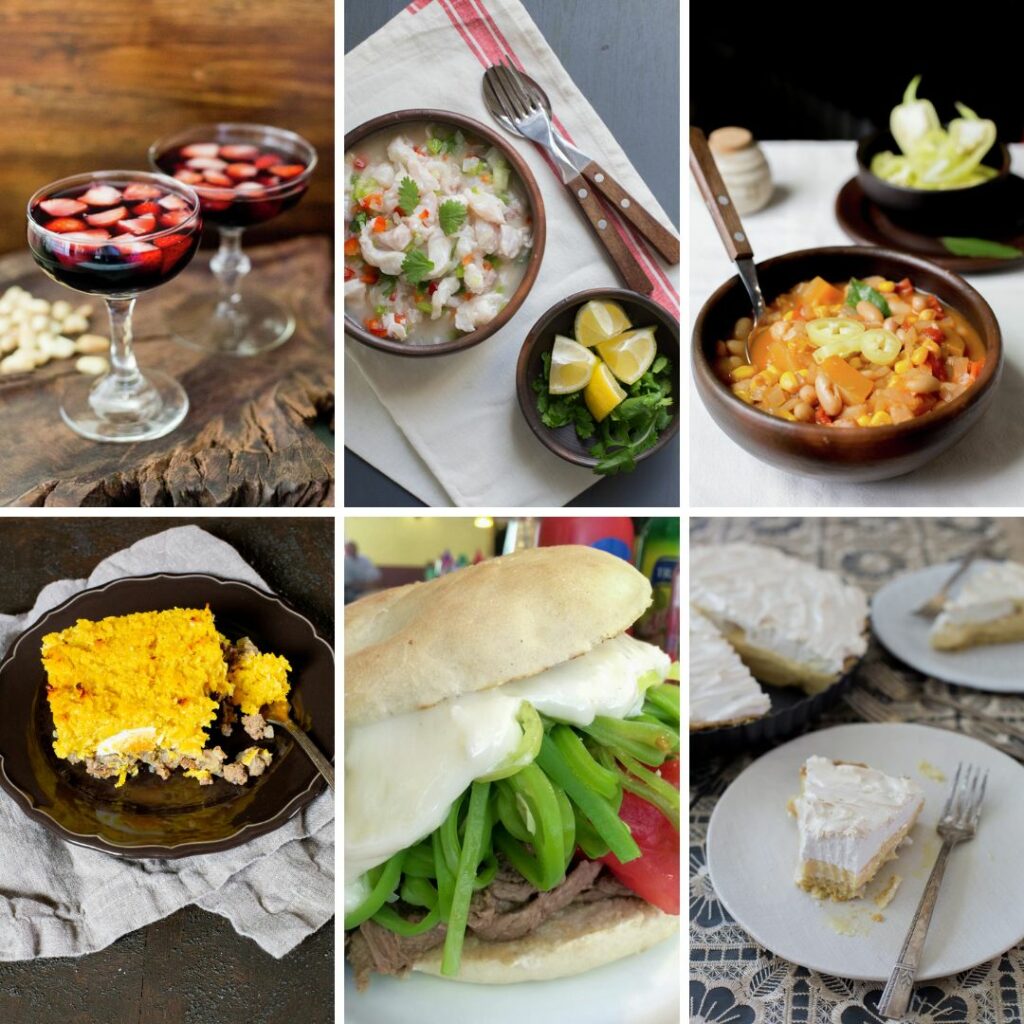 Appetizer: Borgoña, Dobladitas, Chilean Ceviche
Main: Pastel de choclo or Porotos Granados
Sides: Ensalada chilena
Dessert: Mote con Huesillos
Seasonal Cake: Pie de Limón
Seasonal Sandwich: Chacarero
Fall menu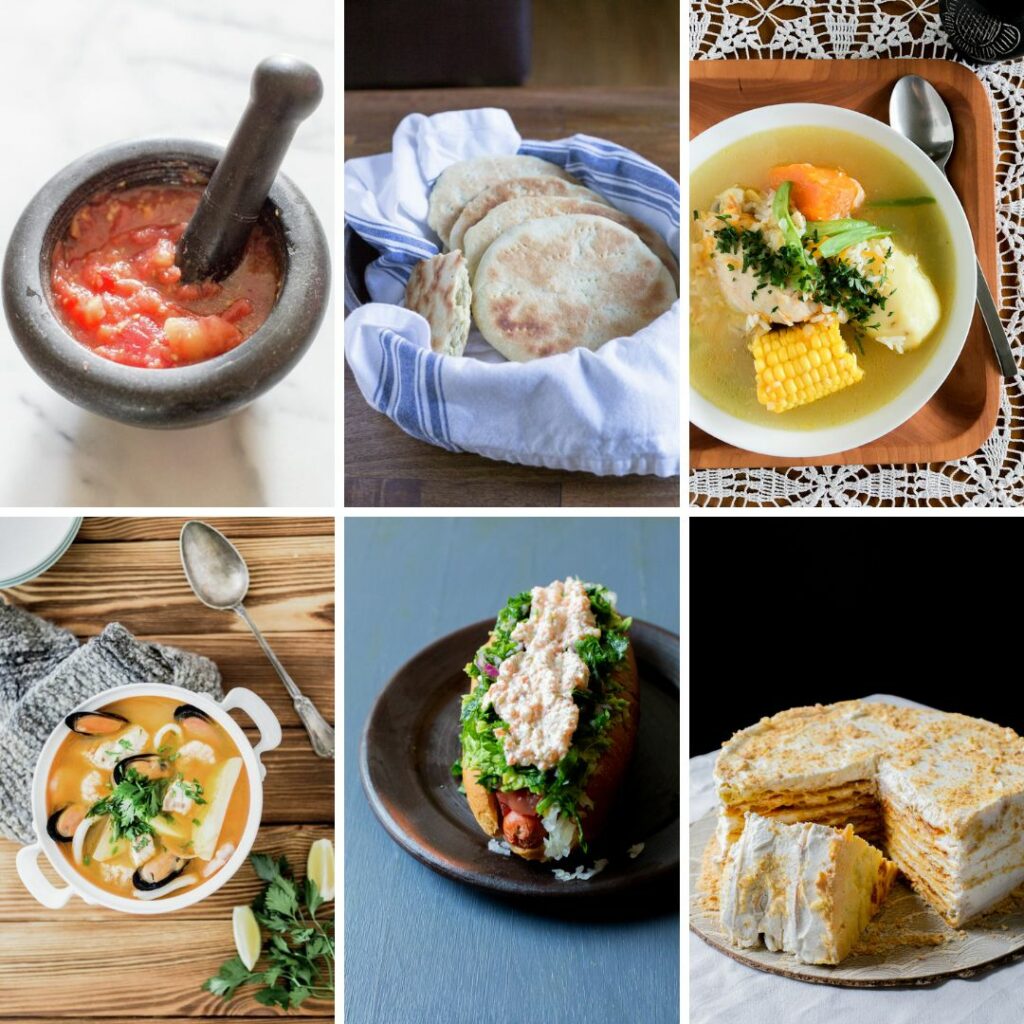 Appetizer: Churrascas, Chancho en Piedra
Main: Cazuela de Pollo or Paila Marina
Dessert: Sémola con leche
Seasonal Cake: Torta Pompadour
Seasonal Sandwich: Completo
Winter menu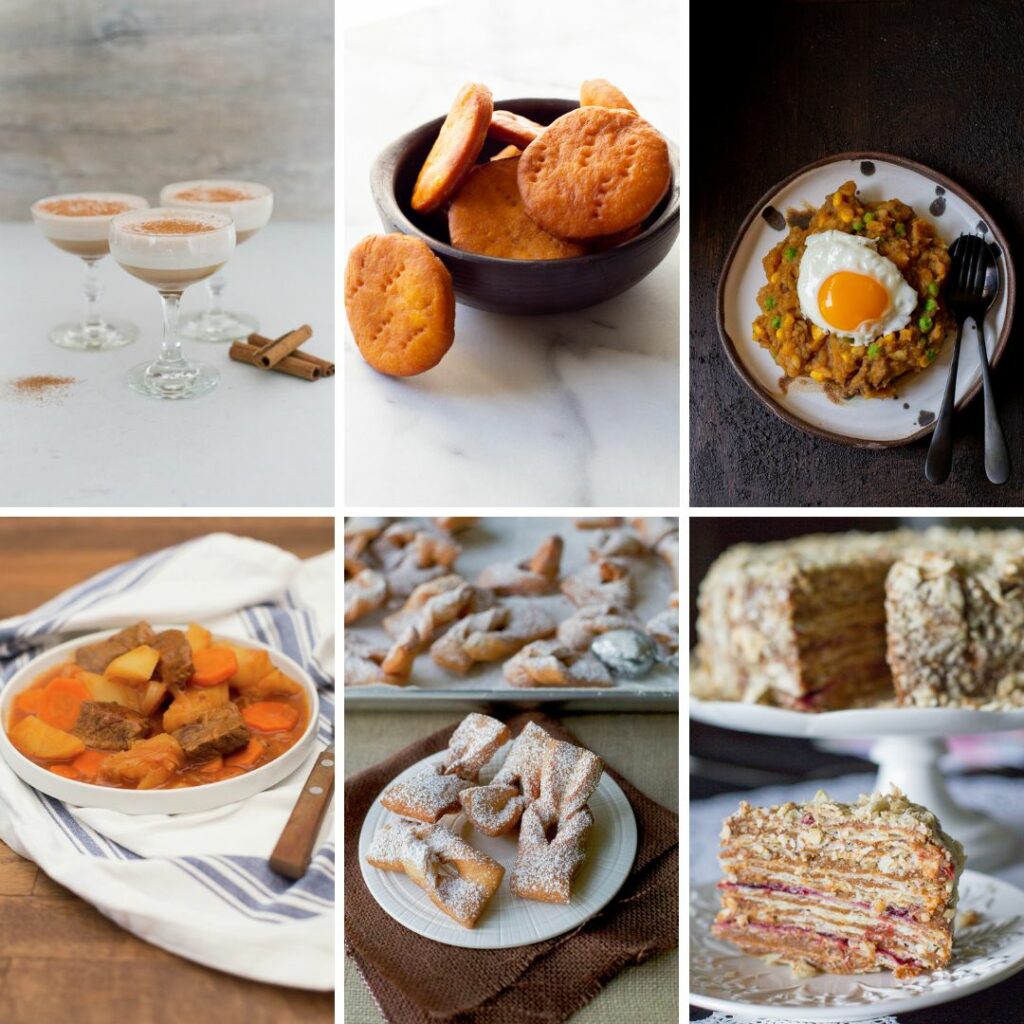 Appetizer: Sopaipillas, Pebre, Vaina (Sherry cocktail)
Main: Charquicán or Estofado (beef stew)
Dessert: Leche asada or Calzones rotos
Seasonal Cake: Mil Hojas or Thousand layer cake
Seasonal Sandwich: Barros Luco (beef and melted cheese)