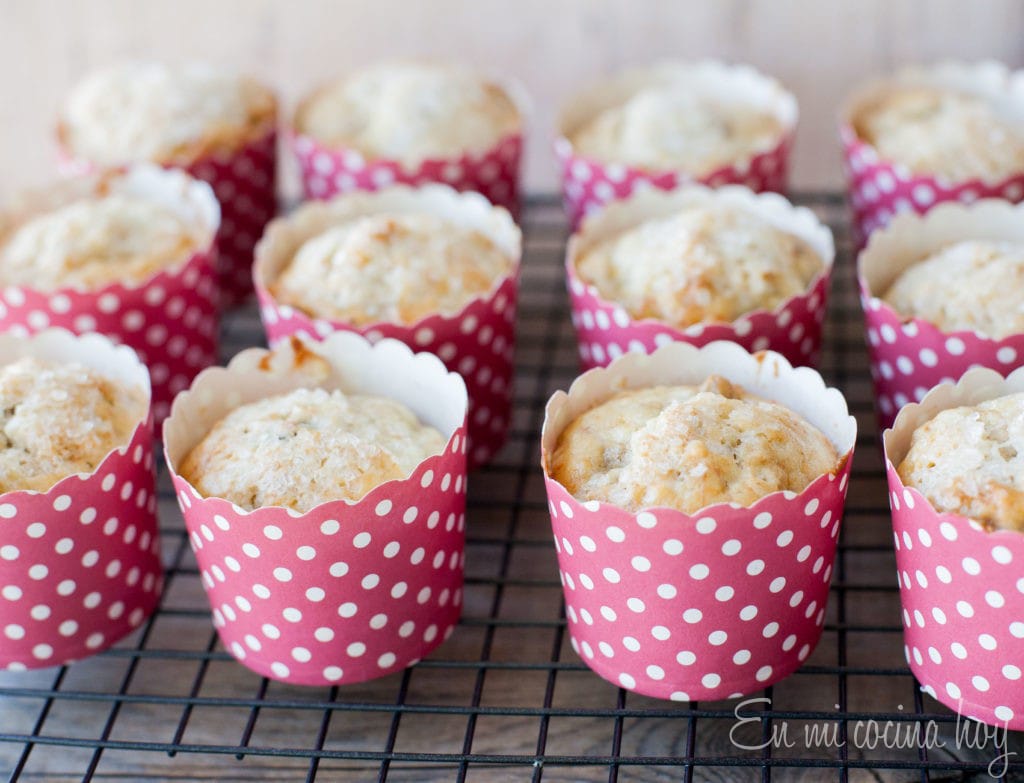 These muffins are delicious with a soft, moist banana flavor, not too sweet. I recommend it. This was my other donation to the school bake sale and also sold out pretty quick. They seem perfect to send for a snack or serve at a kid's birthday. The can be made ahead and frozen.
Banana Muffins
for 12 muffins, 18 little muffins like the one in the picture
Ingredients:
4 ripe bananas, almost black, mashed with a fork
1/3 cup melted butter (85 grams)
3/4 cup sugar
1 egg
1 teaspoon vanilla
1 teaspoon baking powder
pinch of salt
1 1/2 cup all-purpose flour
1 cup chopped walnuts, optional
Preparation:
Preheat oven to 350F or 180F. Prepare a muffin pan with paper cups.
In a large bowl mix the butter and bananas.
Add sugar, egg, and vanilla. Mix well with a fork.
Add the flour mixed with the baking powder and salt.
Stir until just mixed, do not over mix.
Add nuts and incorporate.
Fill the muffin cups if you want muffins with muffins tops fill up 3/4 of the molds if you want little ones just fill halfway.
Bake for 20-25 minutes or until golden and a stick buried in the middle comes out clean and dry.
Cool 5 minutes in the pan, then with the help of a knife remove from pan and cool on a wire rack.
Save in a plastic bag for up to 3 days refrigerated or may be frozen for up to 1 month.
Recipe adapted from Simply Recipes