Recipe Green Pebre Sauce sponsored by Bush's Beans.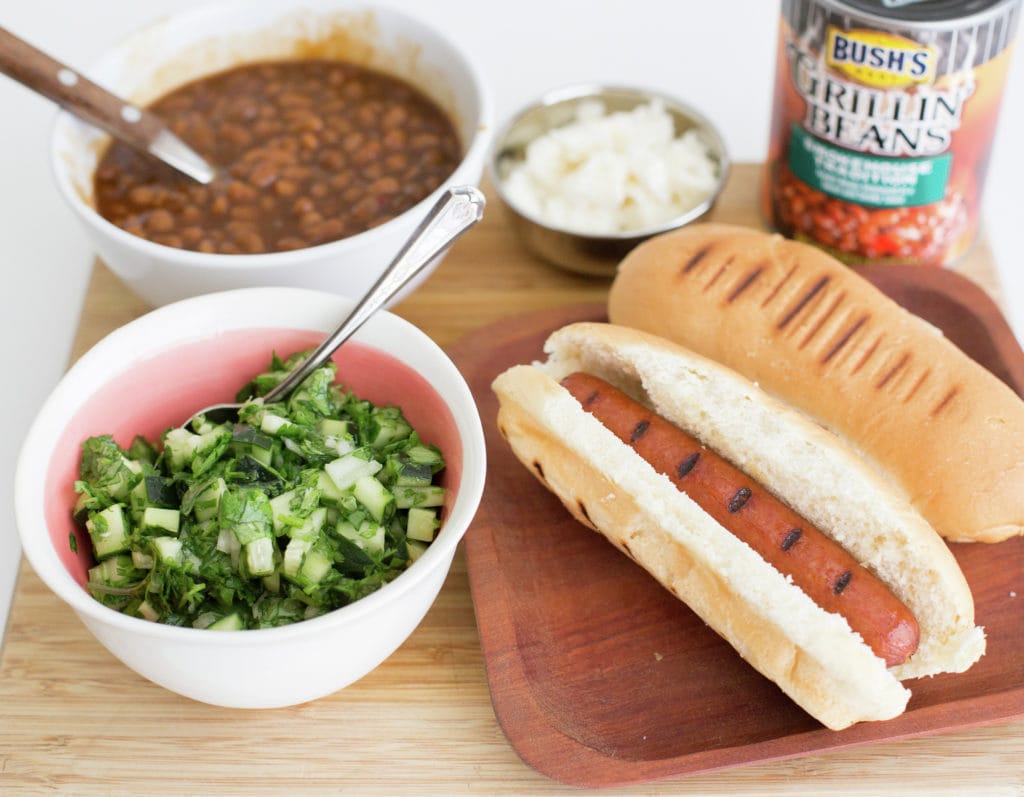 In Chile, we eat very tasty hot dogs with sauerkraut, mayonnaise, avocado, and tomato, among many other toppings. But I had never eaten hotdogs with beans, so when I saw that variation in Texas I was intrigued.
Now they are my favorite type when we go out for hotdogs. This home-made version using BUSH'S Smokehouse Tradition Grillin' Beans is truly spectacular. These are semi-sweet beans and in the South of the USA they are served as a side of all things grilled. If invited to a barbecue, o for hamburgers or in this case hotdogs, you will always find sweet beans, potato salad, and coleslaw.
Since it is summer and I wanted to give them a lighter twist, I used crumbled queso fresco instead of cheddar, which would be the more traditional option. And I made this green pebre, using cucumbers instead of tomatoes, as the tomato season is very short in Houston and this year's rains have affected my crop. But cucumbers are beautiful and thriving. So it is a perfect variation for tomato pebre and, as I expected, turned out very fresh.
Remember that some sausages are pre-cooked while others are not. I buy them raw, so before grilling them I cooked them according to the instructions in the package.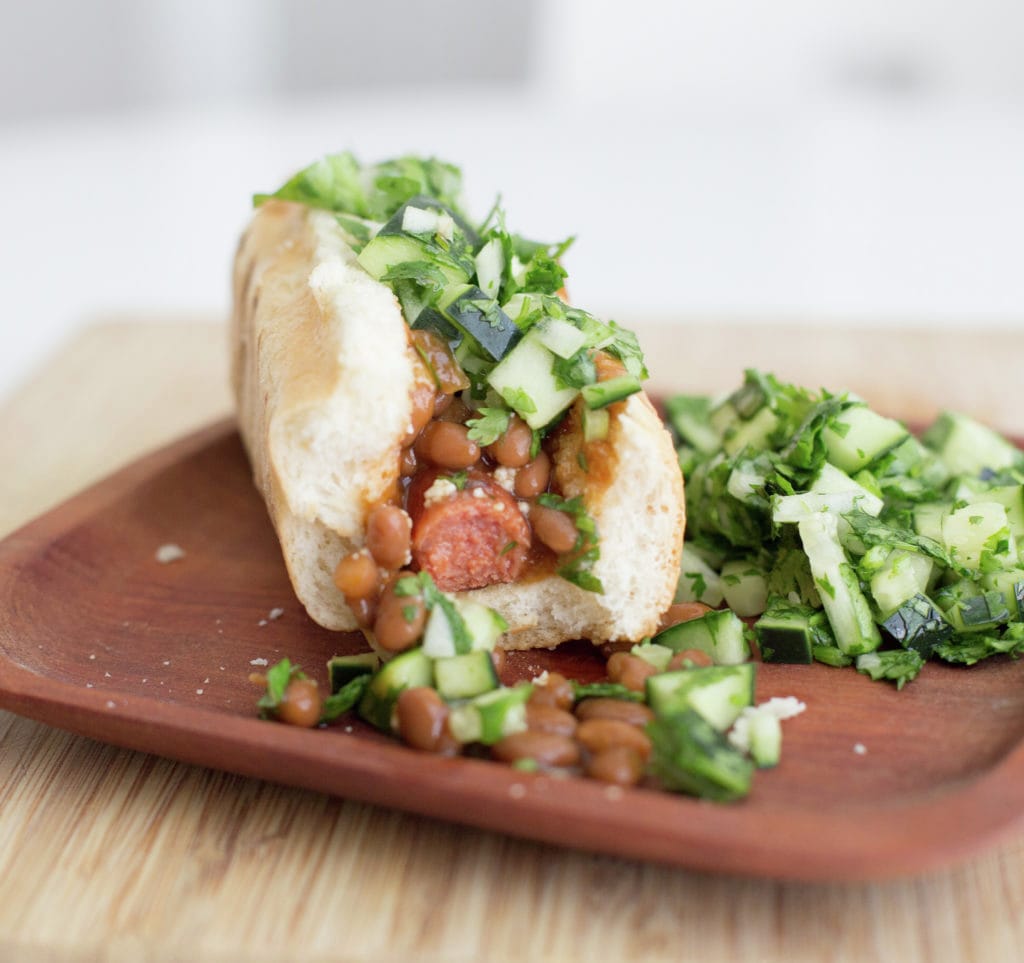 Green pebre sauce for American hotdogs with BUSH'S beans
Ingredients:
For the green pebre,
1 small cucumber
1 large bunch of cilantro
1/4 onion, chopped small
1 crystal pepper, chopped small (optional)
2 tablespoons oil
2-3 tablespoons vinegar
salt
for the hotdogs,
4 buns
4 sausages, cooked
1 can BUSH'S Smokehouse Tradition Grillin' Beans
1/2 cup queso fresco, crumbled
Preparation:
Dice the cucumber into small cubes. Discard stems of cilantro and chop finely.
In a bowl, mix the cucumber, cilantro, onion and crystal pepper. Season with oil, vinegar, and salt. Adjust seasoning to taste.
Warm the beans in a small pot or using the microwave (remove from the can).
Warm the buns and sausages on a grill.
Place a sausage inside each bun and top with the beans, queso fresco and green pebre.
Serve immediately.