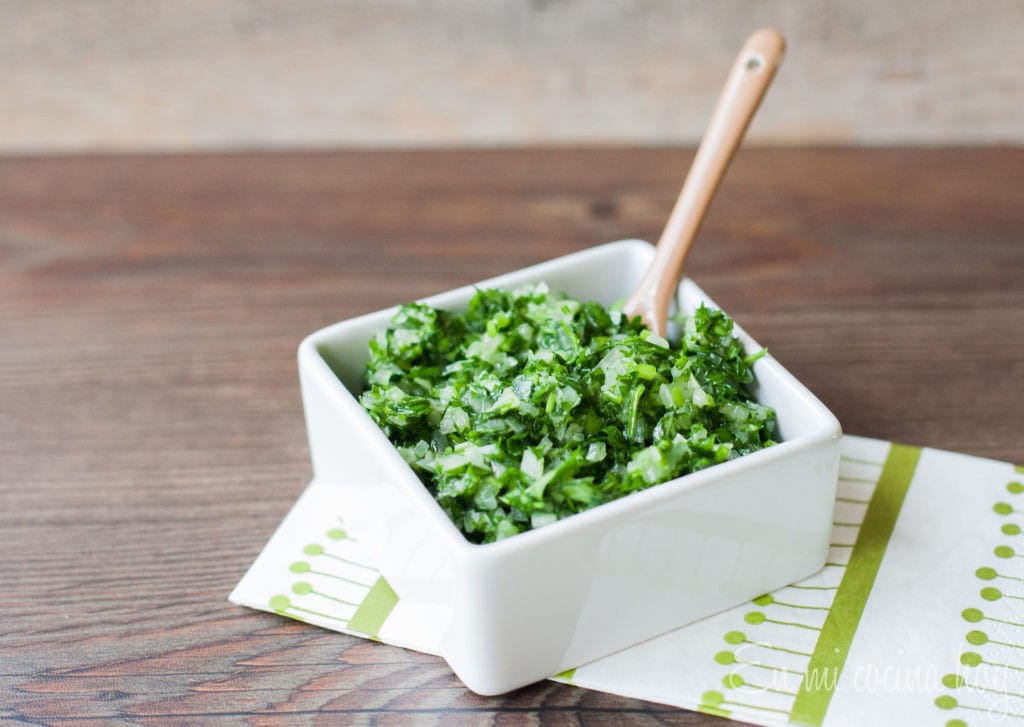 When I go to Chile something I always do is going to "Domino" restaurant to eat a hot dog with Chilean Green Sauce. The key to a great green sauce is chopping the onion and parsley very fine, take your time.
If you go to Chile don't miss this restaurant the sandwichs and hot dogs are amazing.
Salsa verde is next to Pebre sauce the most common salsa in Chile. Made at home and offer as an appetizer with sopaipillas or on top of a Choripan (sausage on bread) or for the main dish next to salads, bbq, or on top of the soups. Goes and improve everything.
Chilean Green Sauce
Ingredients:
1/2 medium onion
1 bunch parsley generous
oil, salt, white wine vinegar or lemon juice
>Preparation:
Peel and chop the onion into very small cubes. Add boiling water and let stand 3 minutes, drain well.
Wash and pat dry the parsley, cut and discard the stems. Chop leaves tiny.
Mix the onion with the parsley, stir well after adding 1 tablespoon oil, salt and 1 teaspoon of vinegar or lemon juice.
Stir well and adjust the seasoning to taste.