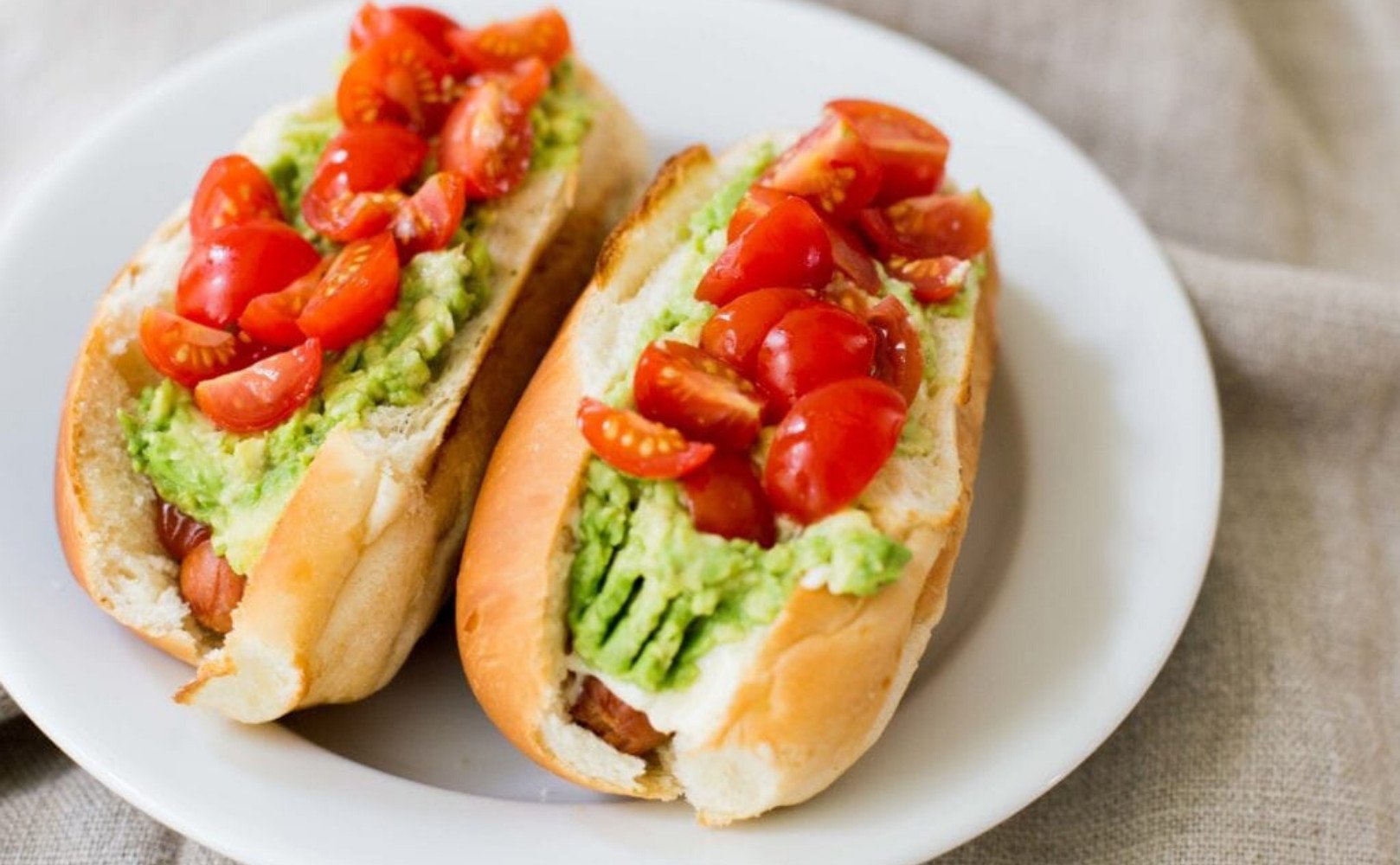 In general, I do not like hot-dogs, the sausages very much, but the Completos or Chilean Hot Dogs, I love them.
I made the version call Italiano in Chile with onion, tomato, mayonnaise, and avocado.
Completos are a common quick lunch or at parties host at home, if you are invited to a birthday party and someone says Completada expect to have all the ingredients on the table and each person does their own.
Completos or Chilean Hot Dogs
for 4 complete
Ingredients:
4 hot dog buns
4 hot dog sausages cooked in water, and warm
1 large avocado ground and seasoned with salt (avocado or avocado)
1/2 chopped onion in small squares
2 tomatoes, chopped into small squares and seasoned with salt
mayonnaise, ketchup, and mustard
Preparation:
Heat the buns in the toaster if you like them crispy or wrapped in aluminum foil in the oven if you like them soft.
Cut the onion, an hour before and let it stand in boiling water with sugar to make it softer, wash and strain before serving.
Put together the hotdogs, I usually put the mayonnaise, then the sausage, the onion, the avocado and finally the tomato.
Serve immediately.