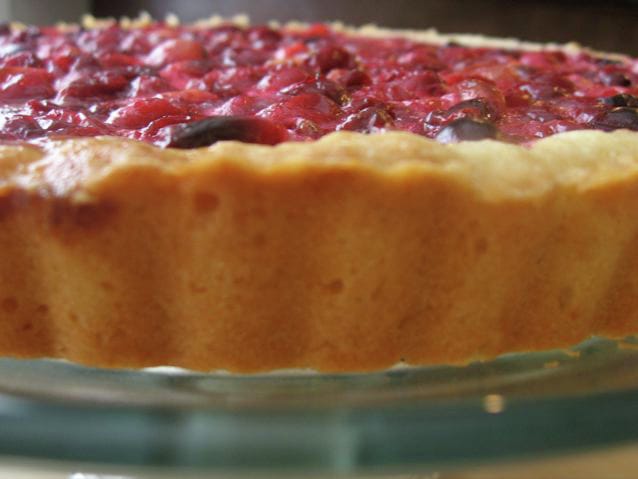 I baked this Cranberry Tart for our Christmas dinner! It looked very festive with the cranberries in red, ready to party.
Cranberry Tart
Dough,
100 grams of butter
100 grams of sugar
Zest from 1 medium orange
2 yolks
210 grams of all-purpose flour
1/2 cup water
Filling,
bag of frozen cranberries, thawed or fresh cranberries
1 cup of chocolate chips
100 grams of granulated sugar
1 cup whipping or heavy cream
1 egg yolk
Preparation:
Preheat oven to 350F or 180C.
In a bowl beat the butter until smooth, add sugar, orange zest, and yolks beat. Add flour, mix and finally add the water. You will have a thick batter. Pour on a buttered tart pan. Spread carefully covering the whole pan.
In another bowl mix the sugar, egg yolk, and cream, beating until blended.
Lay the chocolate chips on top of the batter, add the cranberries on top, cover with cream.
Bake for 30-35 minutes until golden and set.
Serve cold with whipped cream.