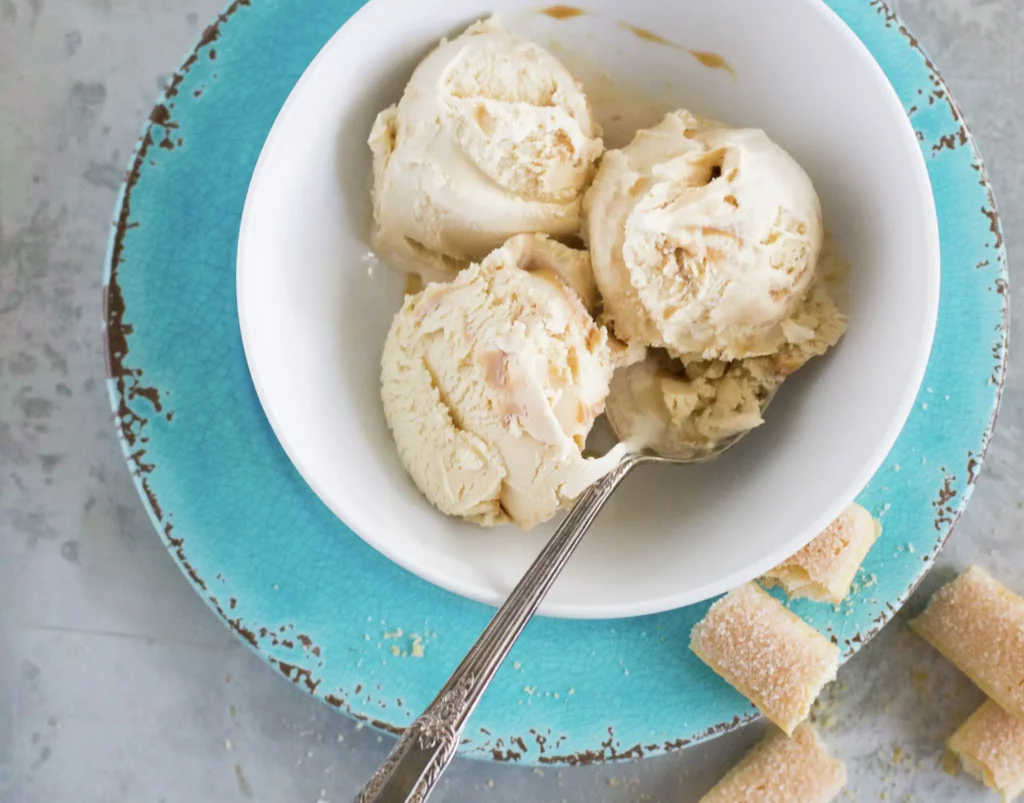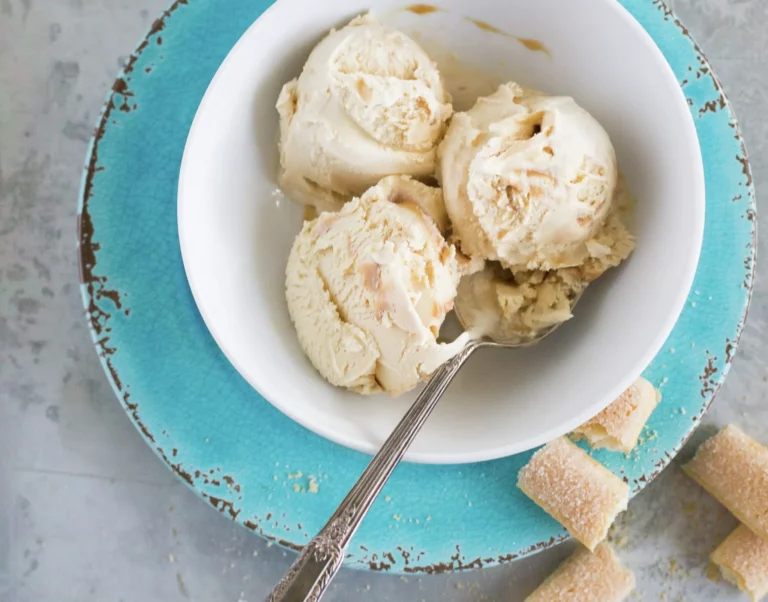 Dulce de Leche ice cream is easy and has nothing to do with commercial ice creams that are almost pure air. It can be made as paletas (ice cream on a stick) or served in bowls.
We ate it with strawberries and blackberries. Serving it with fruit is always a good alternative because it's sweet.
What is Dulce de Leche?
Dulce de Leche is a sweet, creamy caramel-like sauce or spread originating in Latin America. In Chile is refer as Manjar.
The name "dulce de leche" translates to "sweet milk" in Spanish, which reflects the two main ingredients used to make it: cow milk and sugar.
To make dulce de leche, milk and sugar are cooked over low heat for several hours until the mixture thickens and turns a caramel color. This is known as Manjar Blanco in Chile.
Some variations may also include vanilla (standard in Argentina) or make with goat milk in Mexico.
Dulce de leche is common as a topping for ice cream, spread on toast or crackers, or as a filling for cakes and pastries. It is a popular ingredient in many Latin American desserts and is available commercially everywhere.
I use canned La Lechera.
Other traditional Chilean ice cream flavors:
Print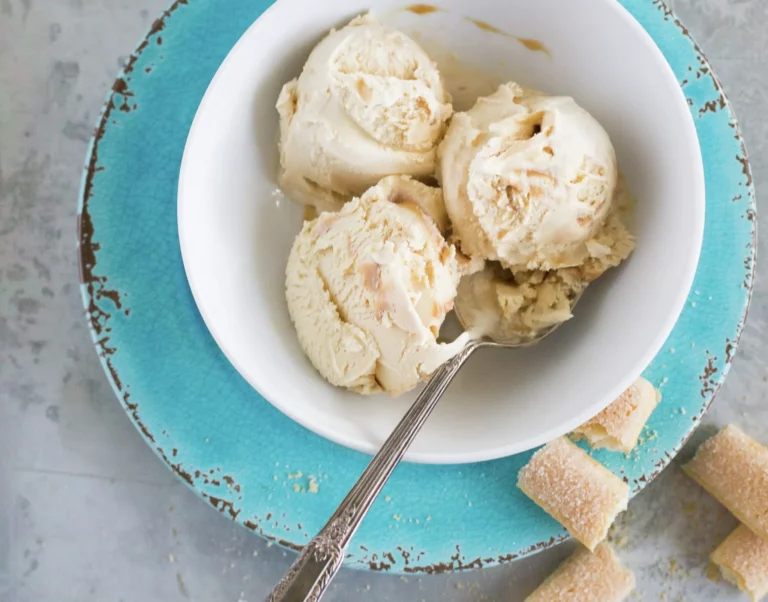 Dulce de Leche Ice Cream
Total Time:

3 hours

Yield:

1 liter (4 cups)
450 grams of dulce de leche, I used a can and 1/3 of La Lechera

2 cups of whole milk. If replace with skimmed milk the ice cream will not be as creamy

1 cup of heavy whipping cream

1/8 teaspoon vanilla

3/4 cup chopped and toasted walnuts, optional
Instructions
Mix the milk and cream in a small saucepan and heat over medium heat until it boils. Add the dulce de leche and stir with a balloon whisk until completely dissolved about 3 minutes. Add the vanilla and mix. 

Refrigerate. When making ice cream at home, always let the mixture cool and refrigerate hopefully overnight. Never immediately put it in the freezer because this affects the consistency of the ice cream. 

The next day, place the mixture in the ice cream maker and follow the instructions (add the walnuts for the last 3 minutes) or in a bowl, freeze for 30 minutes, stir, scrape well with a fork, and add the walnuts, repeat after an hour and then at 2 hours. 

If you want to make paletas: place the cold mixture in plastic cups (you can use washed yogurt containers, for example) and freeze for 20-30 minutes, insert the nuts if desired, push a little if necessary, put the stick in and leave it in the freezer until serve. To unmold, sit in a hot water container if it gets tricky.

Author:

Pilar Hernandez

Prep Time:

3 hours

Category:

Desserts

Method:

Freezer

Cuisine:

Chilean
Keywords: Dulce de Leche Ice Cream, helado de manjar casero