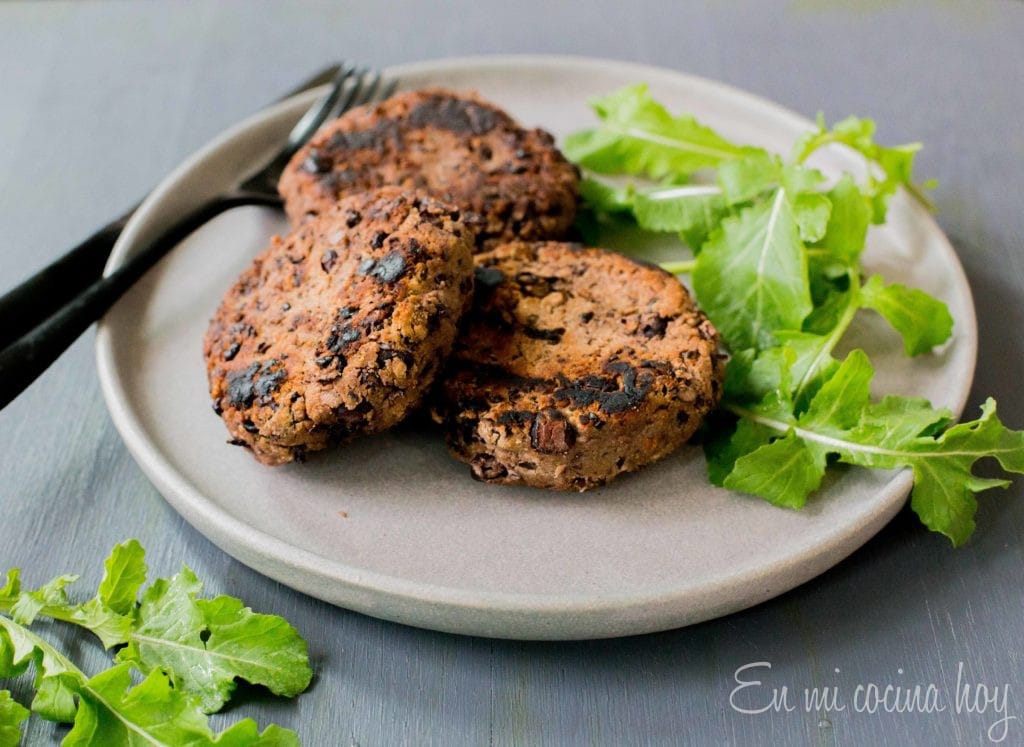 I'm in love with this easy black bean burgers, they come together quickly, you can tailor the flavors to your liking, and they keep well in the fridge and warm perfectly on the microwave.
You can add cooked onions if you wish. And modify the spices, they are delicious with curry for example. Serve with assorted salads or roasted vegetables. And I also recommend them with melted cheese in vegetarian burgers.
Recipe originally published in June 2011. New photos added February 2018.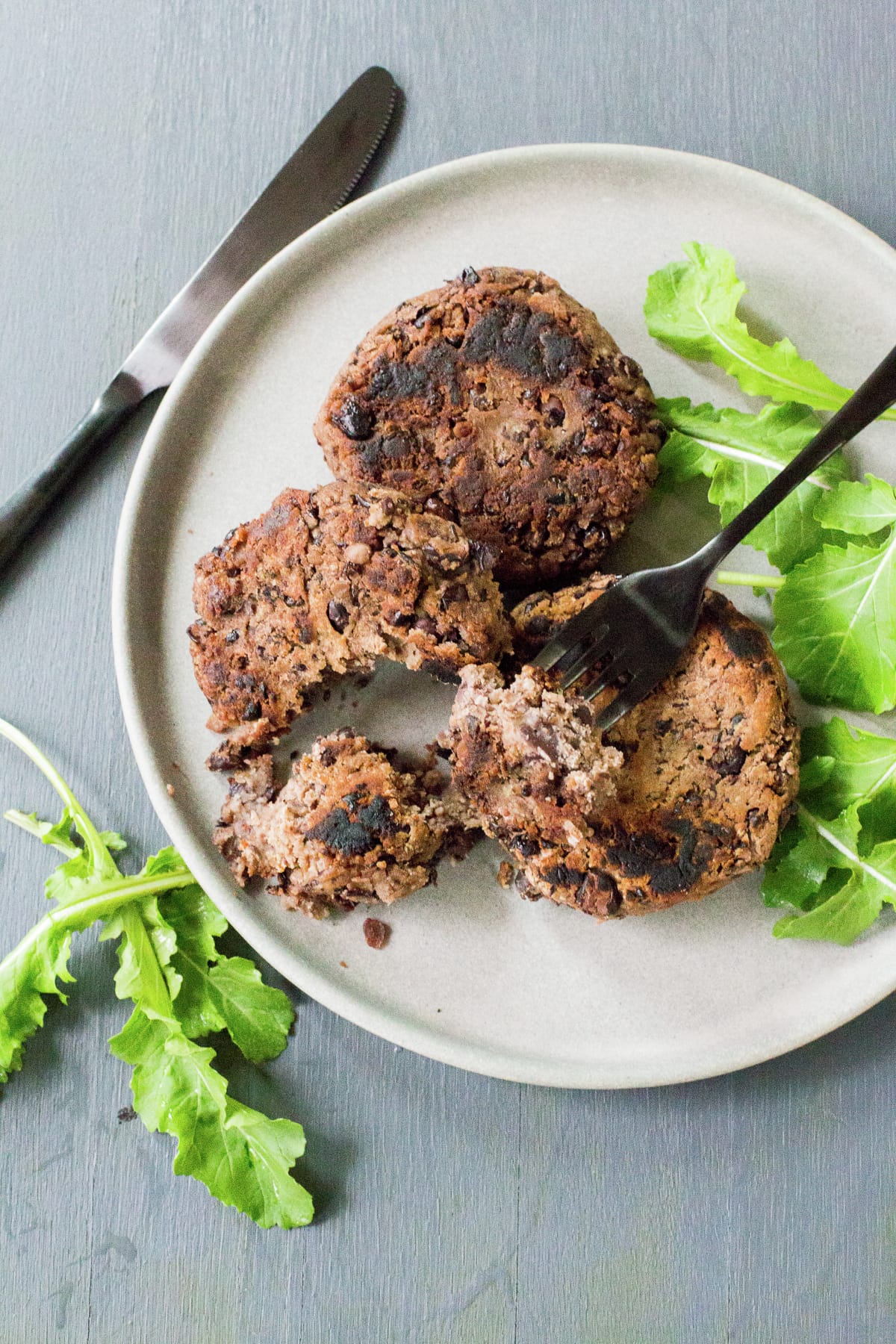 Easy Black Bean Burgers
for 4 hamburgers
Ingredients:
2 cans of black beans, washed and rinsed
1 teaspoons  of cumin
1/2 cup breadcrumbs
3 tablespoons mayonnaise or 1 egg
1 teaspoon salt
1 tablespoon oil to cook
Preparation:
In the food processor mix a can of black beans, spices, mayonnaise or egg, salt and breadcrumbs, process until thick puree forms. It can also be done by hand.
Mix in a bowl with the other can of beans. Divide the mixture into 4 or 5 portions, with wet hands form 4 or 5 burgers.
Heat the oil in a non-stick pan over medium heat, brown the burgers 5 minutes per side and serve.