I was asked by Carusele to participate in the #LaurasLean campaign, sponsored by Laura's Lean. Although I have been compensated, all opinions on the recipe Ground Beef Breakfast Scramble are my own.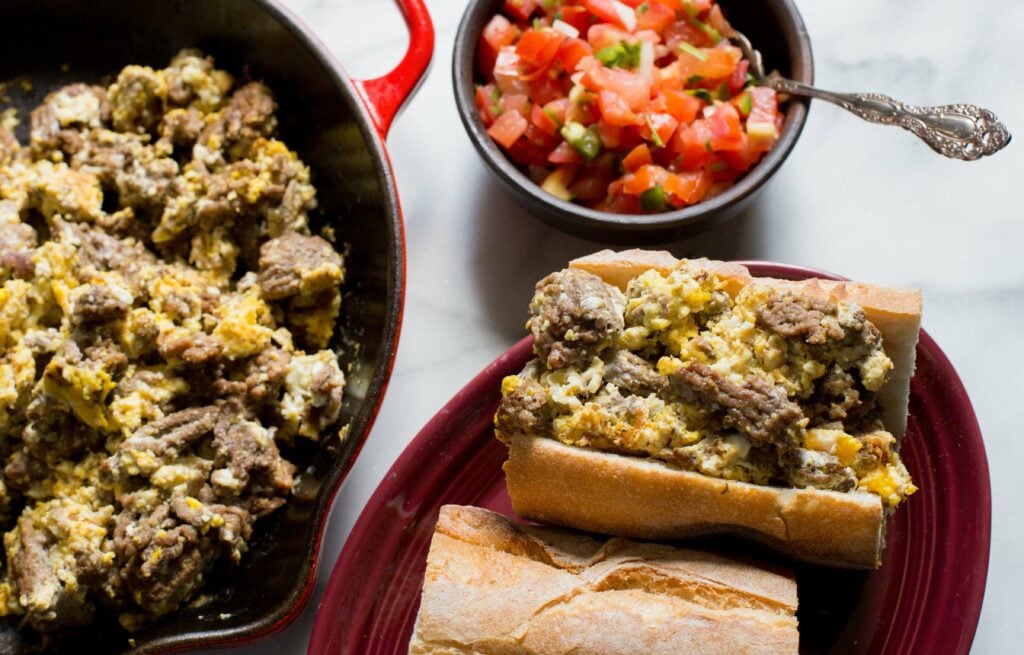 A convenient and straightforward recipe for breakfast or, in Chile, for what we call "once." Ground beef breakfast scramble leaves everyone happy.
Once is a Chilean tradition that combines tea time with dinner. It usually happens between 7 and 9 pm, when families reunite after school and work. It always includes fresh bread, often bought on the way home and still warm.
Once is served with classic accompaniments for bread in Chile: butter, jams, deli meats, fresh cheese, avocado, etc. It frequently also includes lunch leftovers or a hot option like the recipe I'm sharing today.
For this recipe, I used the 96% ground beef meat from Laura's Lean. Laura is an innovator in the meat industry, and all the products are guaranteed to come from animals "never ever" treated it with antibiotics or hormones and fed a 100% vegetarian diet (no fishmeal or other animal products). Here in Houston, their products are available at Kroger and other supermarkets. On Laura's Lean site, in addition to finding recipes, you can see the stores where their products are sold.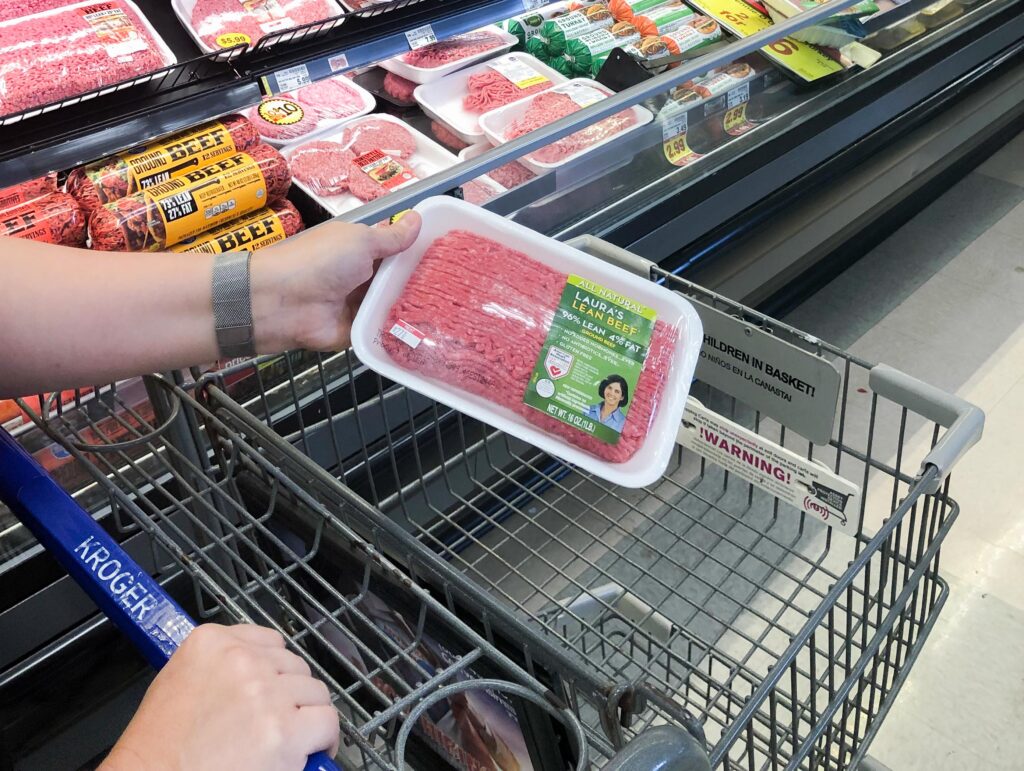 Laura's Lean 96% Ground Beef has the seal of approval of the American Heart Association as a product that meets their low-fat criteria. All of Laura's Lean products meet USDA requirements for low-fat meats. Four ounces of Laura's Lean ground beef contains less than 10 grams of fat, 4.5 grams or less of saturated fat, and less than 95 mg. of cholesterol per 100 grams.
The secret to a flavorful ground beef breakfast scramble is to allow the meat to brown without moving it at the beginning of cooking, and do not over-cook the eggs. So have everything ready before you start cooking. And enjoy it at breakfast or breakfast for dinner, the Chilean way.
Ground Beef Breakfast Scramble
Serves: 4 portions
Cook time: 12 minutes
Ingredients:
450 grams of Laura's Lean Ground Beef
5 eggs
garlic, oil, salt, and pepper
Directions:
In a medium skillet, heat a tablespoon of vegetable oil over medium heat. Add the garlic and brown a minute.
Add the meat and let cook over medium-high heat 3 minutes without breaking it. Add salt and pepper on top.
Flip the meat and salt and pepper the other side, cook three more minutes. With a spatula or fork, separate the meat into small pieces and finish cooking, about three more minutes.
Lower the heat to medium and add the eggs.
Stir and remove from heat before the eggs are fully cooked. They will finish cooking with the heat of the pan.
Serve with bread.