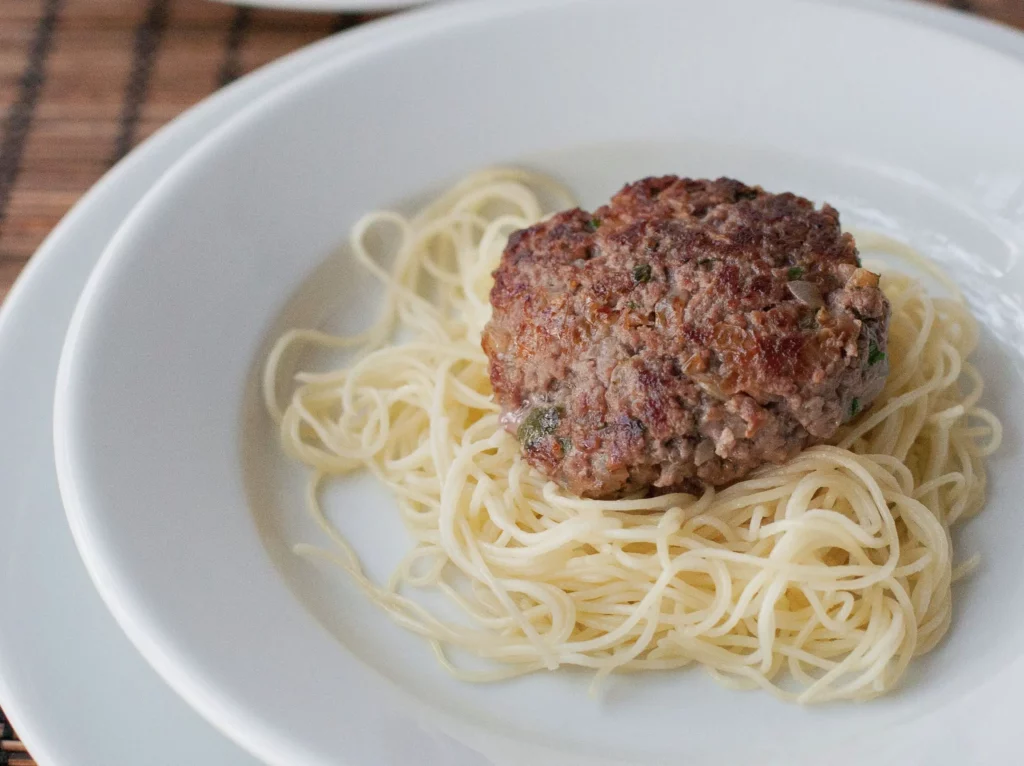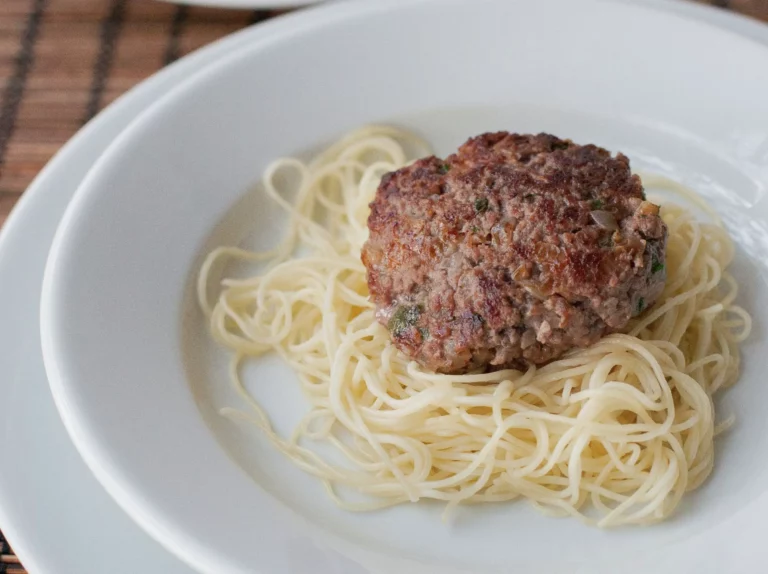 In Chile, Fricandela is the traditional burger patty. It's rare to see a homemade burger patty with just ground meat and salt and pepper. Most likely due to the cost of the beef in Chile, the burger patty always include fillers if you wish.
This recipe is how I remember my grandmother used to make with onion, either diced very small or grated by hand, parsley, and other seasonings. I've heard of Chilean Fricandelas with a mix of beef and pork ground meat, others with finely chopped bacon, with and without parsley, with or without chopped garlic, and with and without breadcrumbs or Marraqueta (a special kind of Chilean bread) crumbs softened in milk/water.
It's safe to say you can experiment a little at home with your Fricandela.
Most likely, the Fricandela recipe arrived in Chile in the late 1800s with the German immigrant to the lake region in the South of Chile. The word Fricandela comes from Frikadellen.
Nowadays, it's popular for lunch served with pasta or rice and assorted salads. It's an everyday meal. Or the Fricandela is served on a sandwich with avocado, tomato, and mayo.
Other recipes popular in Chile with ground beef:
Print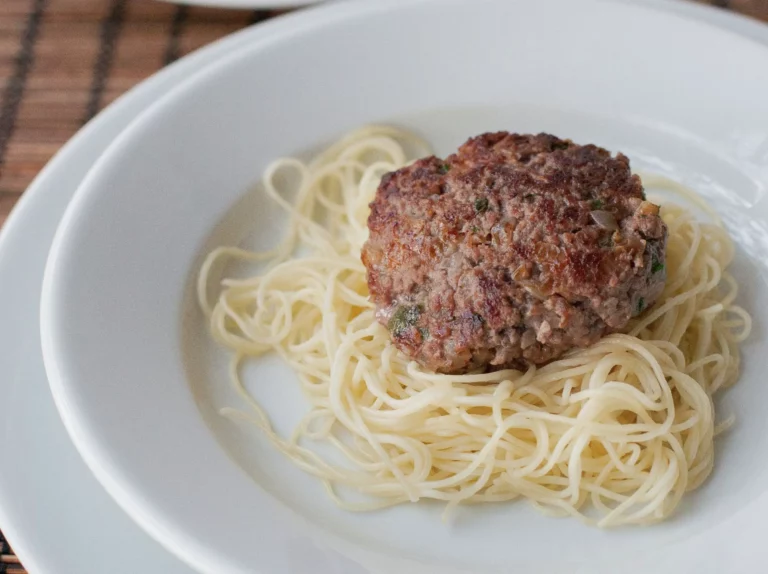 Fricandela Chilean Burger Patty
Total Time:

45 minutes

Yield:

4
500 grams of ground beef (80/20 suggested)

1/2 onion chopped into small cubes or grated

1/8 teaspoon cumin

salt and pepper

chopped parsley to taste

vegetable oil
Instructions
In a medium skillet, cook the onion in 1 teaspoon of oil over medium heat for about 5-8 minutes, occasionally stirring, until translucent.
Combine the cooked onion with the ground meat, seasonings, and parsley, mix well with your hand, and form 4 medium patties, leaving them no thicker than 2 cm or 1 inch so that they cook quickly in the pan.
In a medium skillet over medium-high heat, heat one tablespoon of oil, and brown the Fricandelas for 3 minutes per side or until cooked.
Serve hot or make sandwiches.
Author:

Pilar Hernandez

Prep Time:

30 minutes

Cook Time:

15 minutes

Category:

Meat

Method:

Stove

Cuisine:

Chilean
Keywords: Fricandela, Chilean Burger patty