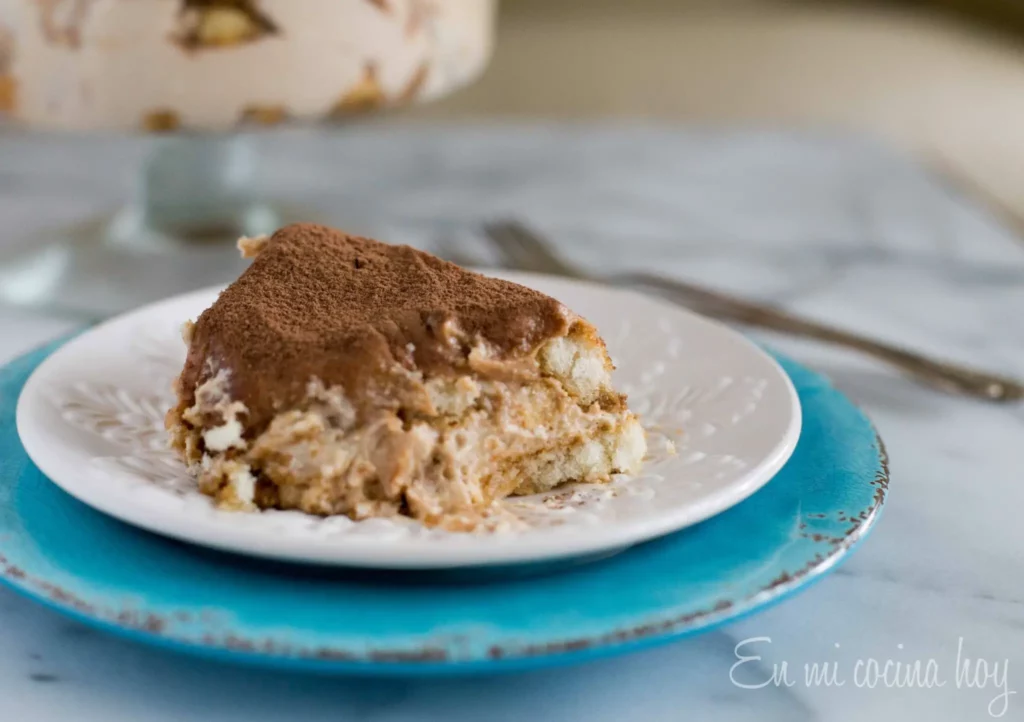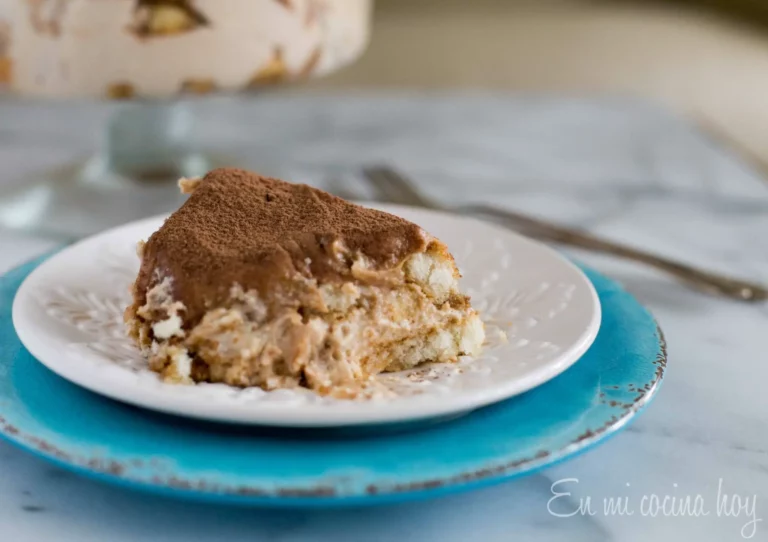 I love being able to travel back in time with the blog. This weekend we invited some friends over for dinner, and I wanted to make this Lucuma tiramisu to accompany the ají de gallina that I served for dinner. And now, five years later, it was no different—a creamy and delicious dessert.
When I was in Chile, we went to eat at Astrid y Gastón restaurant, and I chose a lucuma trilogy for dessert that included a lucuma tiramisu. This is my version, and I think it turned out very tasty and different.
What is Lucuma?
Lucuma is a fruit native to the Andean valleys of Peru, Chile, and Ecuador. It is also known as "eggfruit" due to its yellow-orange color on the inside and custard-like texture. A nutrient-rich fruit has been a staple in Andean diets for thousands of years.
Lucuma has a sweet, mild flavor often described as a combination of maple, caramel, dulce de leche, and sweet potato. It is used in various dishes, such as ice cream, smoothies, cakes, and pies.
Lucuma powder, made from dehydrated and ground lucuma fruit, is also a popular ingredient in health food products and can be used as a natural sweetener.
You can find lucuma powder online or at Whole Foods and health stores in the USA. And Goya also stocked frozen Lucuma pulp in Latin supermarkets.
Other recipes with Lucuma:
Print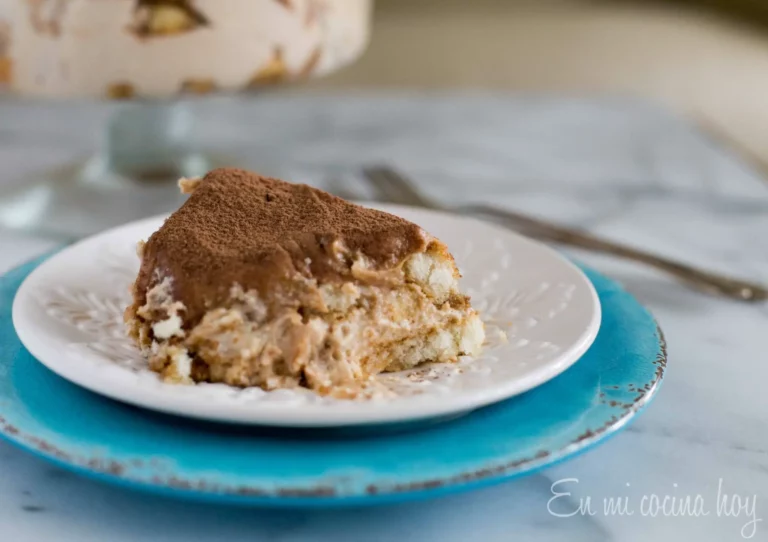 Lucuma Tiramisu
Total Time:

6 hours

Yield:

8
2 packages of ladyfingers cookies (about 24 cookies)

225 grams of Philadelphia cream cheese at room temperature

1 cup heavy whipping cream

1 1/2 cups Lucuma puree (I used a whole pot from the Guayarauco)

OR 1/2 cup Lucuma powder and 1/2 cup powdered sugar

1 cup espresso coffee

cocoa powder
Instructions
Beat the cream cheese with the mixer at low speed until it is creamy. Add the lucuma puree or the lucuma powder and powdered sugar, mix well, then add the cream and continue beating at high speed for three more minutes until it is creamy and light.



Prepare espresso coffee or instant coffee, 1 cup or so, and let cool.

Assemble the tiramisu in a medium rectangular dish or trifle. Put a layer of cookies on the base, take each ladyfinger, and wet it with coffee on both sides. Don't submerge the cookie. Only dip 1 second on each side, or it will break.


Notes
Traditionally tiramisu is made with mascarpone cheese, but I found that using lucuma puree was not worth the expense as the prominent flavor is lucuma. And it is delicious.
Author:

Pilar Hernandez

Prep Time:

30 minutos

Category:

Dessert

Method:

Refrigerator

Cuisine:

Chilean
Keywords: Lucuma tiramisu