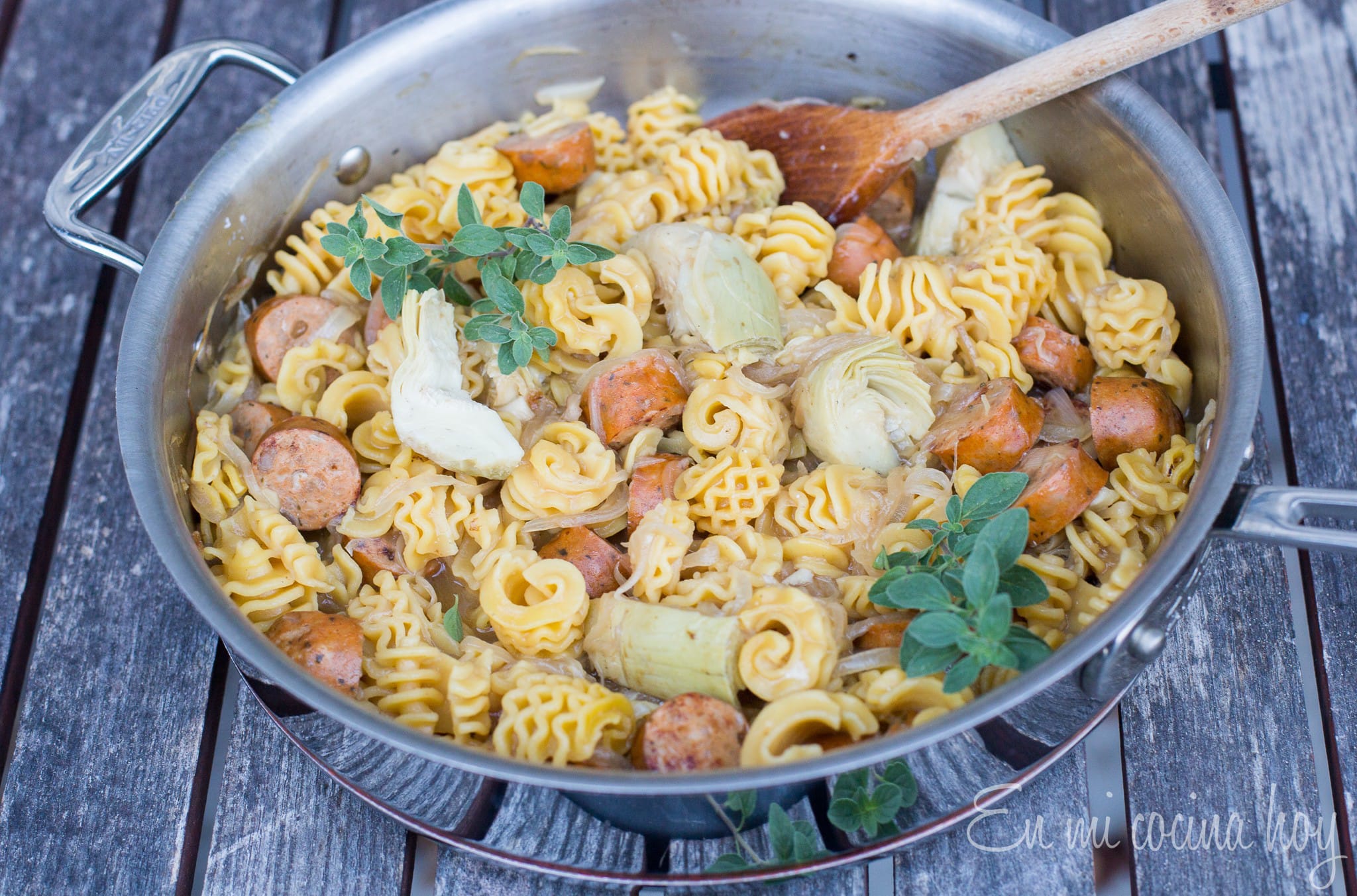 This recipe is sponsored by ALDI.
Every year when visiting my mom in Belgium we went and visited at least one ALDI. One of my favorite hobbies during my vacations is to visit supermarkets. It is so much fun to see the layouts, which foods are popular, what preparations are different and which fruit and vegetables are sold. Also our visits to ALDI in Belgium always included a rigorous examination of the chocolate and cookies aisles.
So when they contacted me to visit and cook a meal with ingredients from ALDI with a budget of less than $10 my curiosity was greater than the distance (we live more than 30 minutes away from the closest one) and I accepted with delight. I went with my family and we got all the things we remembered fondly from the European ALDI: we bought chocolates, Belgian beer, cookies, wine, nuts, and many kinds of pasta made in Italy.
I visited the Sugarland location and found it very neat and clean with a good supply of all basic items. There were also special products for sale such as Halloween candy. ALDI has no deli counters or prepared meals, and they don't provide plastic bags for carrying the groceries home. But all this adds up to more than reasonable prices: it's cheap. We forgot our reusable bags in the other car, so we put everything in the trunk and at home loaded everything in the laundry basket and got all the stuff in in a single trip.
This recipe is simple and delicious, with short pasta and apple chicken sausage, my favorite during fall. One of the things I like about ALDI is that the packaging is very clear, and in the case of sausages it was easy to see the ingredients and that the chickens were raised without antibiotics and fed a vegetarian diet, and the sausages had no added nitrites.
I also added artichokes, my favorite vegetable to the mix, and cooked it all in one pan, so cleaning after dinner was very fast.
For more inspiration, visit ALDI blog: Simply Smarter Living.
One pot Sausage Artichoke Pasta
Serves 4
Ingredients:
1 onion, chopped

4 Apple chicken sausages, sliced

3 cups water or vegetable broth

225 grams of short pasta (8 oz.)

1 jar (12 oz or 340 grams.) Artichoke

1/4 cup Parmesan or other hard cheese grated

oil, salt
Preparation:
In a large skillet heat 2 tablespoons oil over medium-high heat.

Add the onion and fry for 5 minutes stirring occasionally.

Add the sliced ??sausage and cook 2 minutes per side to brown.

Stir and add 3 cups of broth or water. Salt and pepper if desired. Add the pasta.

Cook over high heat until it boils, reduce heat to medium to achieve a gentle simmer. Cook for 20 minutes, stirring every 5 minutes.

Drain and wash the artichokes.

At the end of the 20 minutes try the pasta, it should be al dente. Turn off heat and add the grated cheese and artichokes.

Taste and adjust the seasoning. Garnish with oregano if desired. Serve hot.