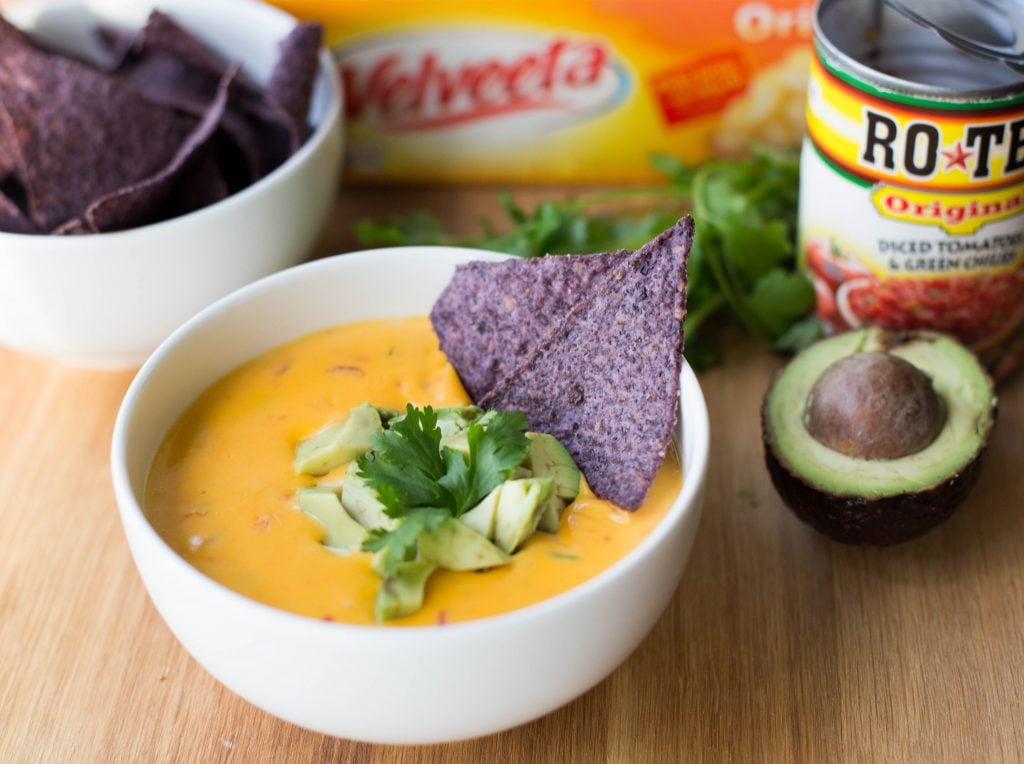 Here in Texas, there are two things that go together–Queso Dip with tortilla chips and American Football. The games have begun and with them the parties. It's just like with our Fútbol (soccer), you must enjoy it with friends and family. One of the recipes that is an absolute classic is the Queso Dip: at its most basic, is made with only two ingredients, VELVEETA and RO*TEL (diced tomatoes and green chilies), doing it at home is easy and super delicious.
Queso Dip with VELVEETA & RO*TEL
for 8 people
Ingredients:
1 (16 oz.) VELVEETA
1 can (10 oz.) RO*TEL original recipe
avocado and cilantro, optional
Preparation:
Take the VELVEETA out of its package and cut into cubes approximately 1cm per side. Place in a medium saucepan and add the entire contents of the can of RO* TEL, do not drain.
Heat over medium heat, stirring occasionally until melted and form a sauce.
Serve hot, garnish with diced avocado and chopped cilantro.
Serve with tortilla chips or vegetable sticks.