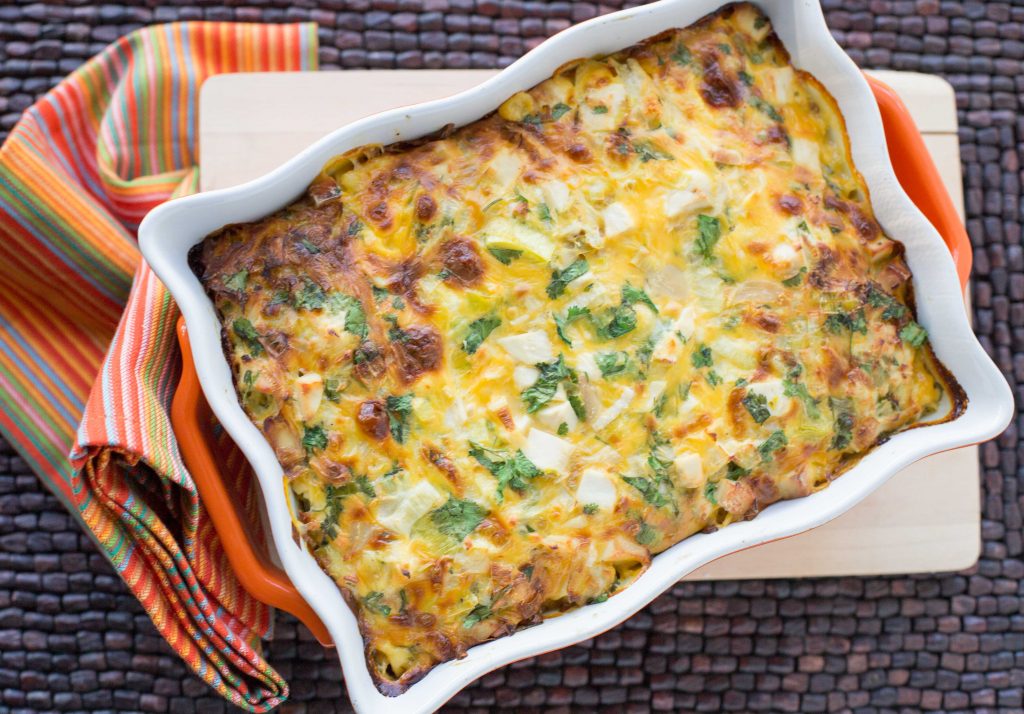 Sponsored post by Marzetti Kitchens. All opinions are mine.
How often does it happen to you to be standing in front of the fridge with no idea what to cook? That was me last Monday, so I went to the Marzetti Kitchens website for help. Something I like a lot on this site is that you can search by ingredient, it comes in handy when I get something at the supermarket and then I cannot think how to use it, or when I have some leftovers such as this roasted chicken that I use to replace the ham in this recipe. Also, you can search by type of dish: appetizer, dessert or even by cuisine: Mexican, Chinese, etc. The recipes are very versatile and with ingredients, you always have on hand, the photos are very tempting, and make you want to try new things. On the same site, you will also find cooking tips and suggestions based on the seasons and my favorite holiday recipes! This recipe is perfect to make ahead and bake upon arrival at the house, should rest at least 2 hours or up to 24 hours. I usually serve it with salad greens or with salsa. So you know, the next time you do not know what to cook visit Marzetti Kitchens!.
Visit Marzetti Kitchens and come back and tell me: What Marzetti Kitchens recipe do you want to try? Each comment will automatically be entered to win a $100 Visa gift card. ****CLOSED***
Savory Bread Pudding
Adapted from Marzetti Kitchens
for 10 people
Ingredients:
1 box of  New York Brand® Texas Garlic Toast
8 eggs
1 1/2 cup skim milk
1 1/2 cup heavy whipping cream
1 teaspoon salt
1 1/2 cup chopped roasted chicken or ham
1/4 cup cilantro or parsley
2 cups grated cheese, I used cheddar
chopped green onions, optional
pepper and hot sauce to taste
Preparation:
Preheat oven to 425F or 210C.
In a baking pan layer the New York Brand® Texas Garlic Toast. Bake for 8-10 minutes until golden. Remove from oven and let cool.
In a large bowl place the remaining ingredients: chopped chicken or ham, eggs, milk, cream, salt, cilantro or parsley, green onions, grated cheese, pepper, and hot sauce, stir everything well.
Cut the toast into cubes and place in a baking dish of 22×33 cm. or 8×11″ covering the entire bottom of the dish.
Pour the egg mixture and all other ingredients on top of the cubed bread. Cover and refrigerate 2 to 24 hours.
Preheat oven to 350F or 180C.
Bake covered for 25 minutes, uncover and bake for 30 minutes or until center is firm and surface is browned.
Let stand for 5 minutes and serve hot.