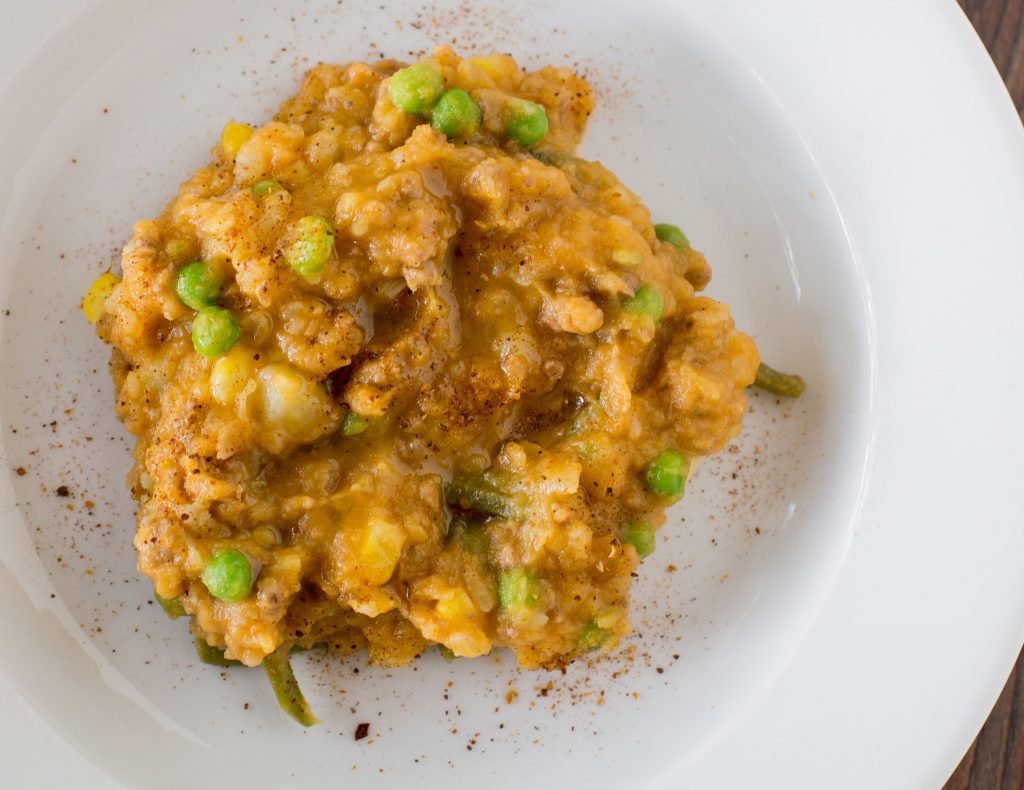 Ugh, it's been a few intense weeks, after Hurricane Ike. Today I open the refrigerator; we had to cook many of the things we had frozen so as not to lose them. So I have a lot of grilled chicken, grilled salmon burgers, roasted corn (corn), cooked orange squash, and thinking what to do I came up with this stew inspired by the Chilean Charquican that traditionally includes potatoes, squash, and jerky.
Charquican is a very seasonal dish in Chile. That is, if it is summer and green beans season, they are added. The same with other vegetables.
The name derives from the use of charqui in the preparation. Charqui is any smoked and dried meat. It could be charqui horse, beef, or even fish.
Chilean Charquican
for 2 persons
Ingredients:
1 medium roasted chicken breast or ground beef sautéed
2 cups pieces of cooked squash crushed with a fork
1 cooked potato, mashed
1 green onion, chopped into pieces of 1 cm plus or minus white and green
1/2 cup roasted corn, green peas or cooked green beans
1/2 teaspoon paprika
salt, pepper, olive oil
Preparation:
In a medium skillet over medium heat put one tablespoon of olive oil to heat, add the onions and cook until browned, 2-3 minutes.
Add the corn, let it brown, 2 minutes.
Add the chopped roasted chicken in cubes or small julienne, stir well.
Add the squash, potatoes, salt, pepper, and paprika, stir well, until heated and incorporate all the flavors. Taste, adjust the seasoning, serve.
If you have on hand, add peas, green beans, chopped and cooked. Or prepare with charqui or minced meat in cubes.