Recipe sponsored by Flatout Flatbread and SoCu.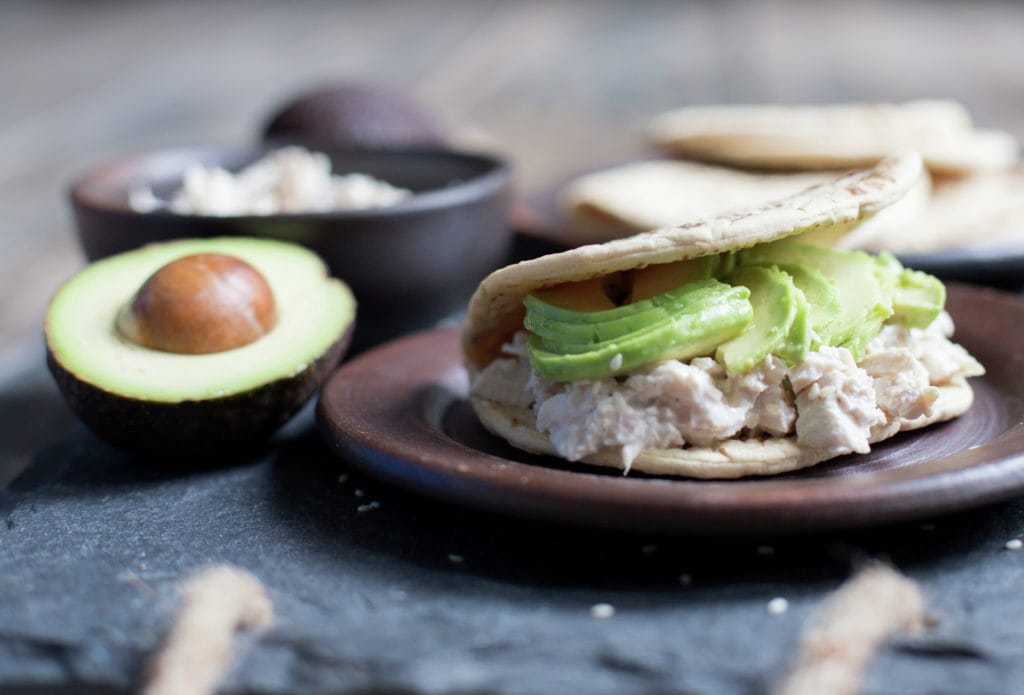 Ave Palta, or Chicken Avocado, is definitely one of my favorite sandwiches. Here in the US, chicken salad is very popular and together with avocado, on a sandwich, it is just a great thing. This is a very simple recipe, with an awesome flavor. In Chile, this sandwich is everywhere from coffee places, lunch spots, and at home, even at gas stations!!! It's the on-the-go Chilean sandwich.
The Chilean version of chicken salad is extremely basic, just cooked chicken, mayo, yellow mustard and salt and pepper. My mother always added some sesame seeds to it and I grew to love it, so now I make mine that way, they have such a nice crunch.
During summer, this is a sandwich we would enjoy these at the beach or after a walk on vacation. During winter they make for a nice dinner, just slightly toasted.
I used Foldit by Flat Out and found it very tasty and convenient, being a flatbread shape that bends. It is also, fun to eat, my daughters really like it.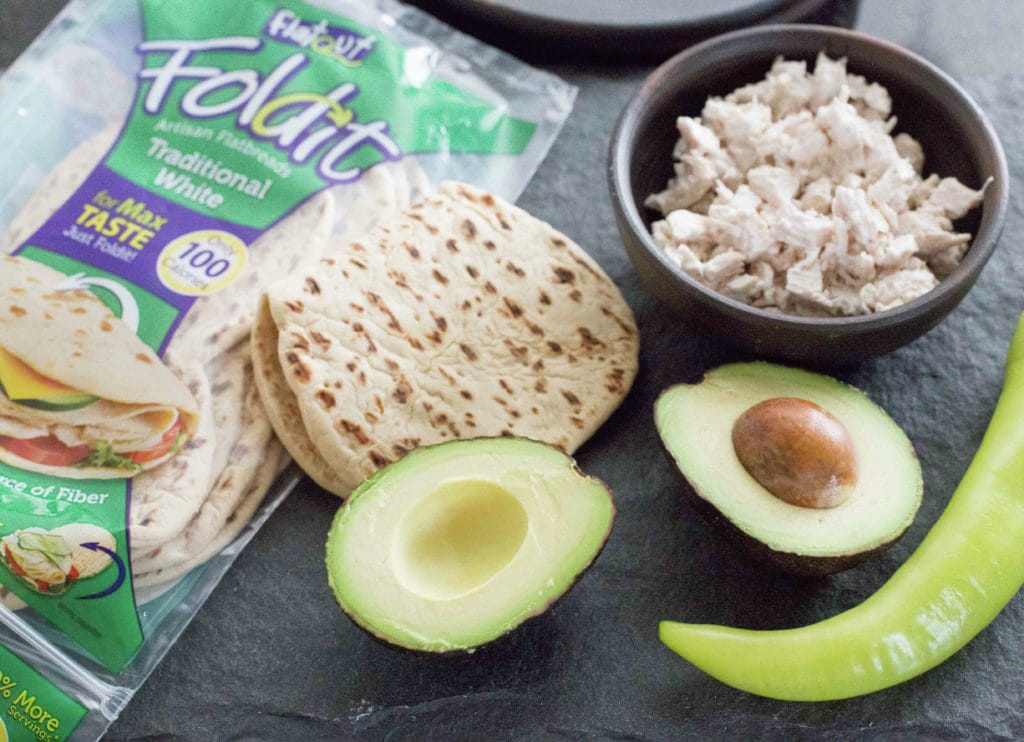 Chicken Avocado Sandwich
Yield: 4
Prep Time: 30 minutes
Cooking Time: 20 minutes
Ingredients:
2 pounds of chicken breasts with bone
1/4 onion, 1 carrot and 1 stalk celery to cook the chicken
3 tablespoons mayonnaise
1 tablespoon sesame seeds, optional
mustard, to taste
salt and pepper
4 Foldit Flatout
2 ripe avocados
Preparation:
In a medium saucepan place the chicken breasts, 1/4 onion, 1 carrot, peeled and 1 celery stalk or cilantro, salt and pepper. Add water to cover everything.
Cook over high heat until it boils. Lower the heat and simmer gently for 15-20 minutes, until chicken is cooked.
Turn off heat and let cool completely.
Remove the skin and bone from the chicken breasts. Cut the meat into small cubes. Save the broth.
Place in a bowl and add mayonnaise, salt, pepper, sesame seeds and 1/4-1/2 cup of broth, stir well. Taste and adjust the seasoning.
Just before serving, toast or warm the bread.
Cut the avocados in half and remove the pit. Spoon out the halves to a cutting board.
Sliced thin and then slowly separate the slices and roll forming a rose. Season with salt.
Place the chicken salad on a slice of warm bread.
With the help of the knife, place the avocado over chicken. Close the sandwich and serve.