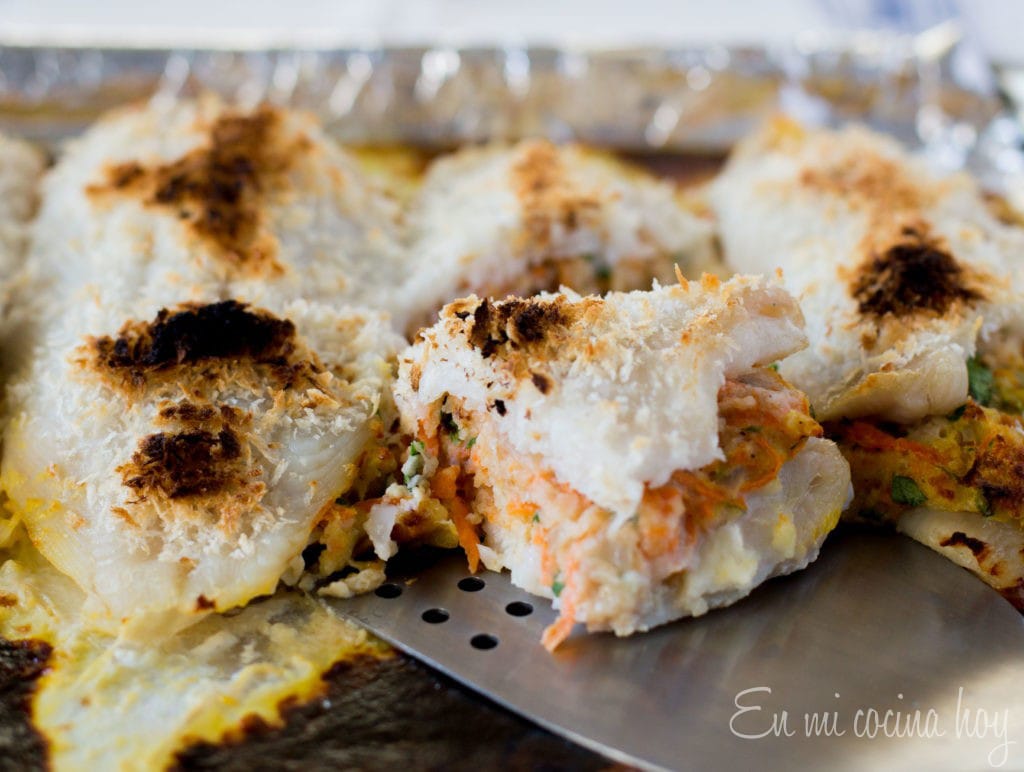 When I tried this fish was like going back to my grandmother's kitchen, the flavors were perfect.
It is an old recipe found on?"Cocina Chilena" cookbook by Mariana Bravo Walker,?is a delightful cookbook only if you know how to cook because the recipes have almost no instructions. For example in this recipe does not say the oven temperature and how long to cook it, but the flavors are very Chilean.
Stuffed Fish, Chilean Recipe
4 people
Ingredients:
8 thin fillets of sole or tilapia or catfish
1 grated carrot
1/2 cup parsley, finely chopped
3 slices of white bread softened with 1/2 cup milk
2 tablespoons saut?ed chopped onions
2 eggs
lemon juice
breadcrumbs
salt and pepper
Preparation:
Preheat oven to 400F or 200C.
Wash the fish fillets, pat dry and season lightly with lemon, salt, and pepper.
In a bowl mix the crushed bread, carrot, onion, parsley and beaten egg.
In a bowl greased place 4 fish fillets on each fillet place 1 /4 of the filling and cover with another fish fillet. Sprinkle with breadcrumbs.
Bake for 20 minutes or until fish is cooked and the bread?golden.
Serve hot.