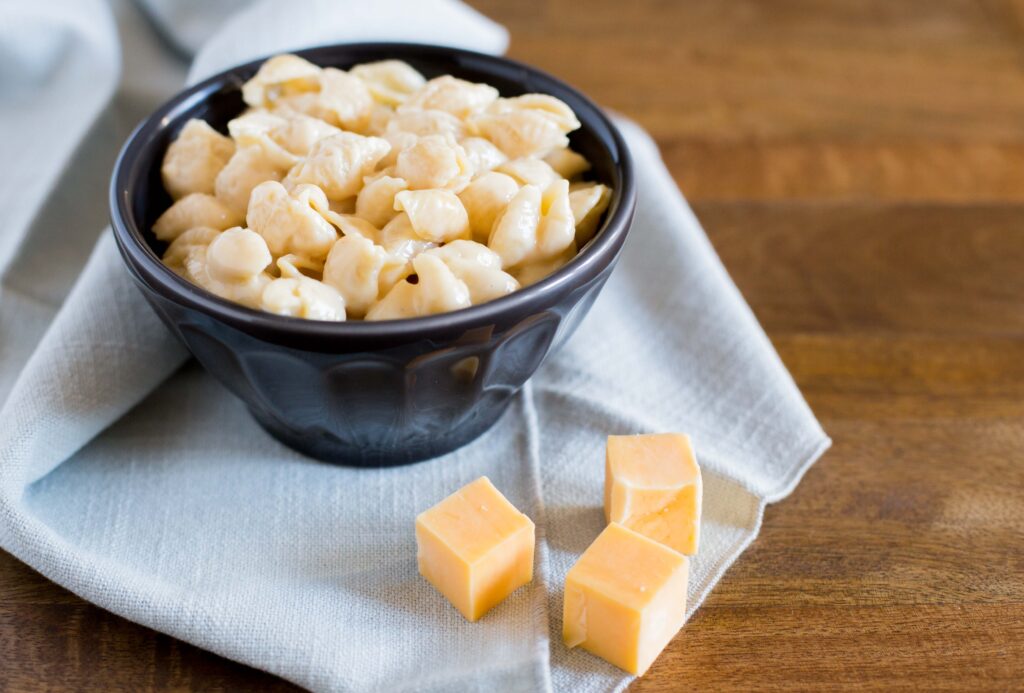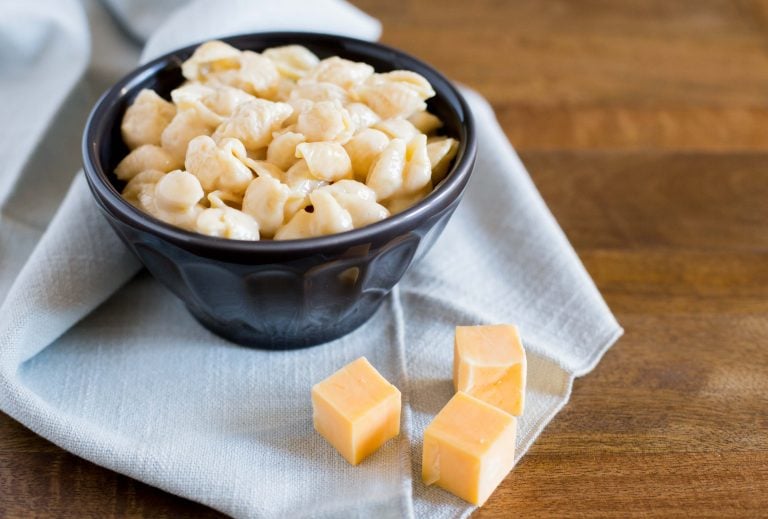 The Caracoquesos (Pasta Shells With Cheese Sauce) is the Chilean version of the American Mac &  Cheese. I remember that they began selling in the 80s in Chile and also came boxed and ready to prepare at home. Living here in the US my daughters have the gene for the Mac & Cheese and they love it, so I decided to make a homemade version with cheddar cheese I had that was leftover from a party.
The recipe is simple and it's based on a white sauce to which you add the cheese.
Pasta Shells with Cheese Sauce
for 6 people
Ingredients:
1 box of noodles shells (340 grams)
2 tablespoons butter
2 tablespoons flour
2 cups of milk
200 grams of cheddar or gouda, grated or cubed
salt, pepper, oil
Preparation:
In a large pot put a lot of water and add salt and a little oil. Heat over high heat and once it is boiling add the noodles, stir and cook following the package instructions Stir occasionally.
Once cooked, drain and leave in the pot.
In another small saucepan melt butter over medium heat, add the flour and stir until it forms a dough, stir in the milk gradually and always whisking to form a sauce without lumps.
Increase the heat to medium-high and continue stirring until it boils. Add the chopped or grated cheese and stir until cheese melts and forms a sauce.
Taste and adjust seasoning with salt and pepper.
Pour over cooked noodles and stir everything.
Reheat if necessary adding a little milk or cream.