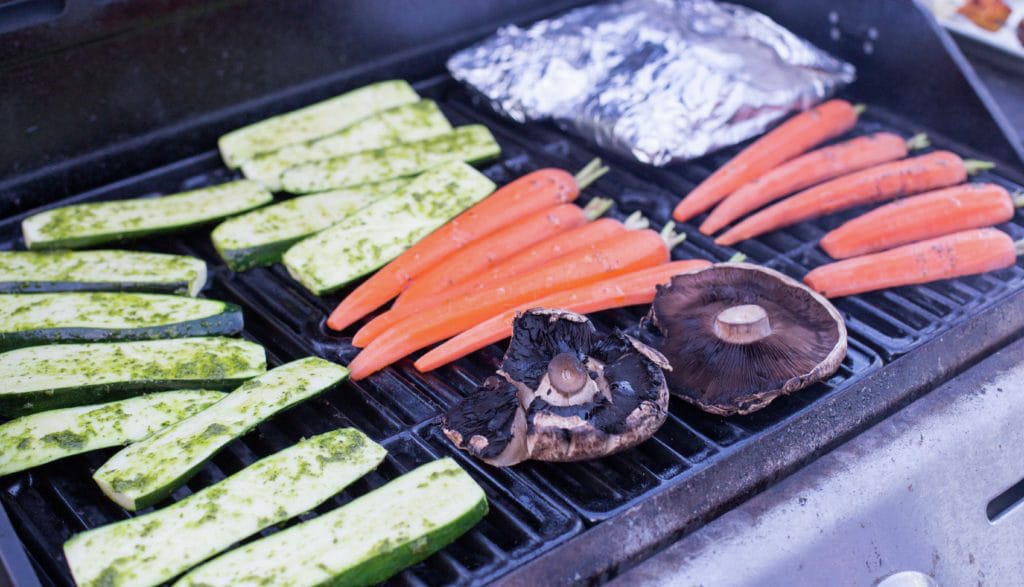 This 4th of July we celebrated  with a friends couple our 10 years of friendship. She is a vegetarian, so although the grill included pork, beef and chicken skewers, I made sure we had delicious options for everyone. Please explore this Vegetarian Grill Ideas.
We had a wonderful time, these are dear friends. They brought the drinks and it was perfect because they have The Coolest Cooler. It even comes with a blender and a lot of other things like a speaker to listen to music. Daniel had prepared the perfect playlist. We had a great time sipping mojitos on the terrace and grilling.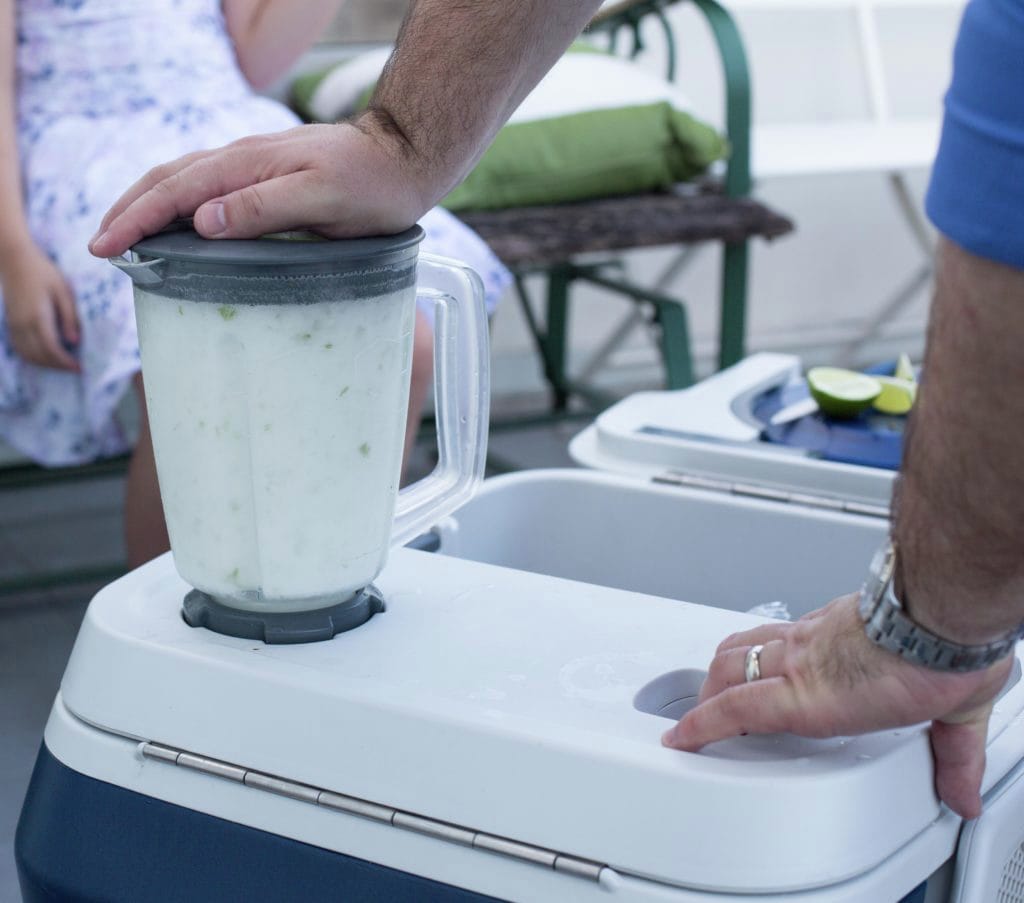 Ideas for vegetarian grills (I recommend playing with seasonings to make veggies more interesting and surprise your friends):
Roasted onion with merkén: thinly slice an onion, season with olive oil, salt and merkén. Wrap in aluminum foil. And cook on the grill, it takes about half an hour over medium heat. Check carefully, remember it releases steam.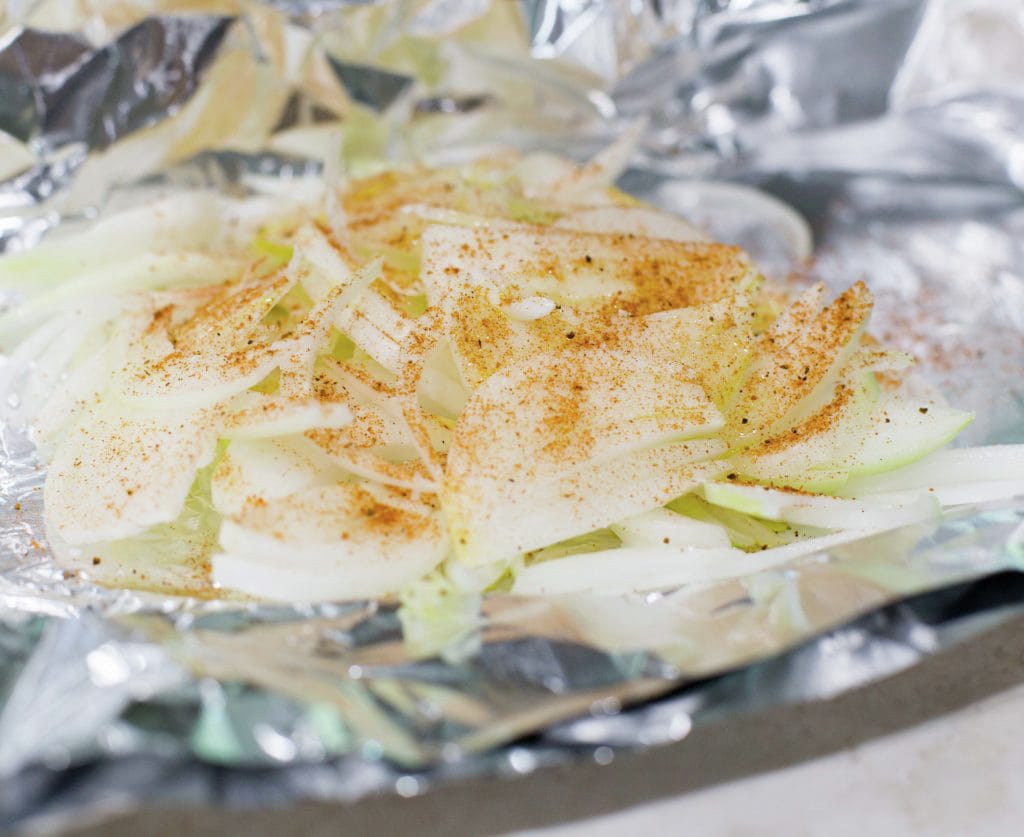 Grilled carrots seasoned with Berbere (mix of spices from Ethiopia) or curry or any mix of spices you like. Seson with oil, salt and the mix of spices of your choice. Place directly in the grill. Perfect with hummus.
Portobellos seasoned with lemon zest, salt and paprika.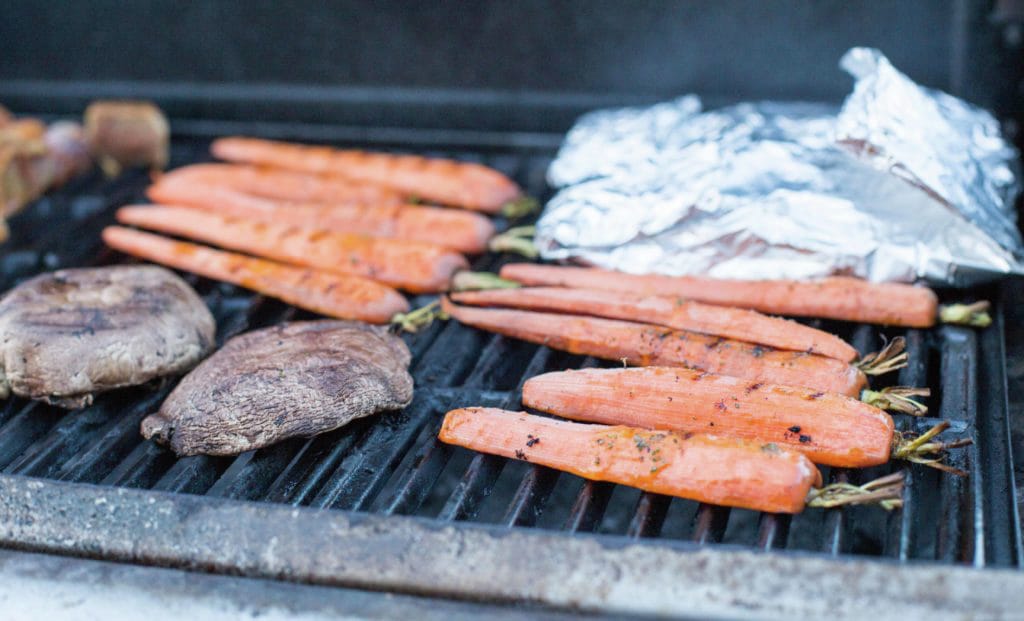 Grilled corn served with basil butter: American corn is sweet and very soft, and can be cooked directly on the grill. If you use traditional Chilean corn (choclos humeros), it's best if you cook the corn in water with salt first, about 10-20 minutes. Then brown on the grill. For the basil butter simply chop fresh absil and mix it with soft butter.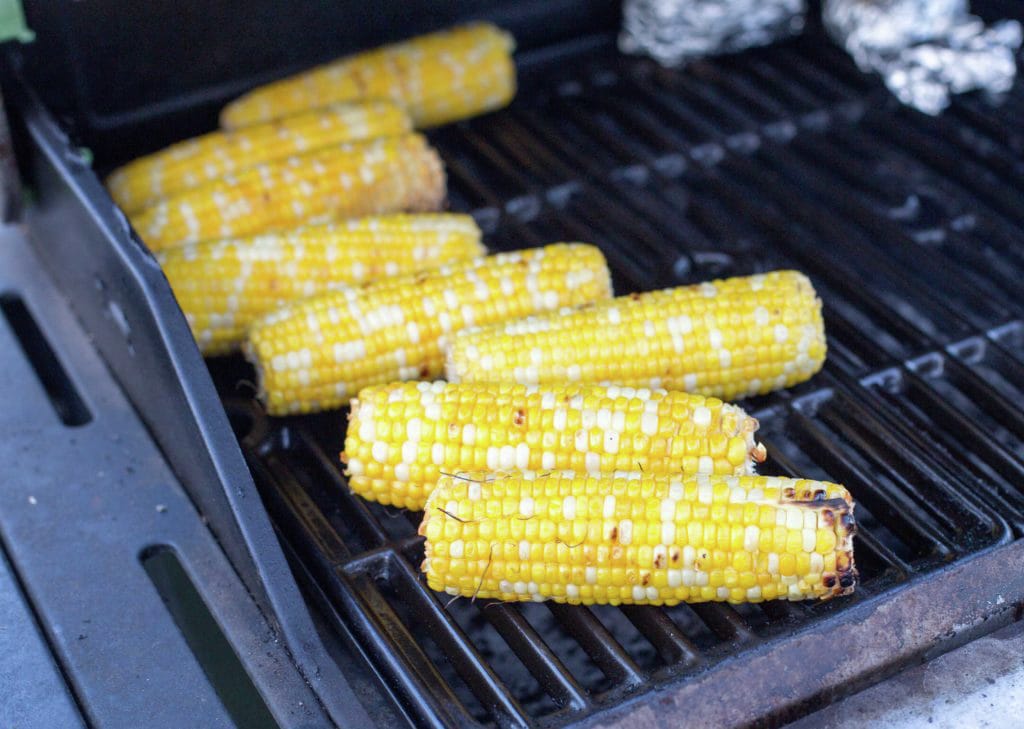 Flatbread, we used the recipe for masa de pizza, flatten with the rolling pin and extend between 2 sheets of waxed paper. Cook directly on the grill.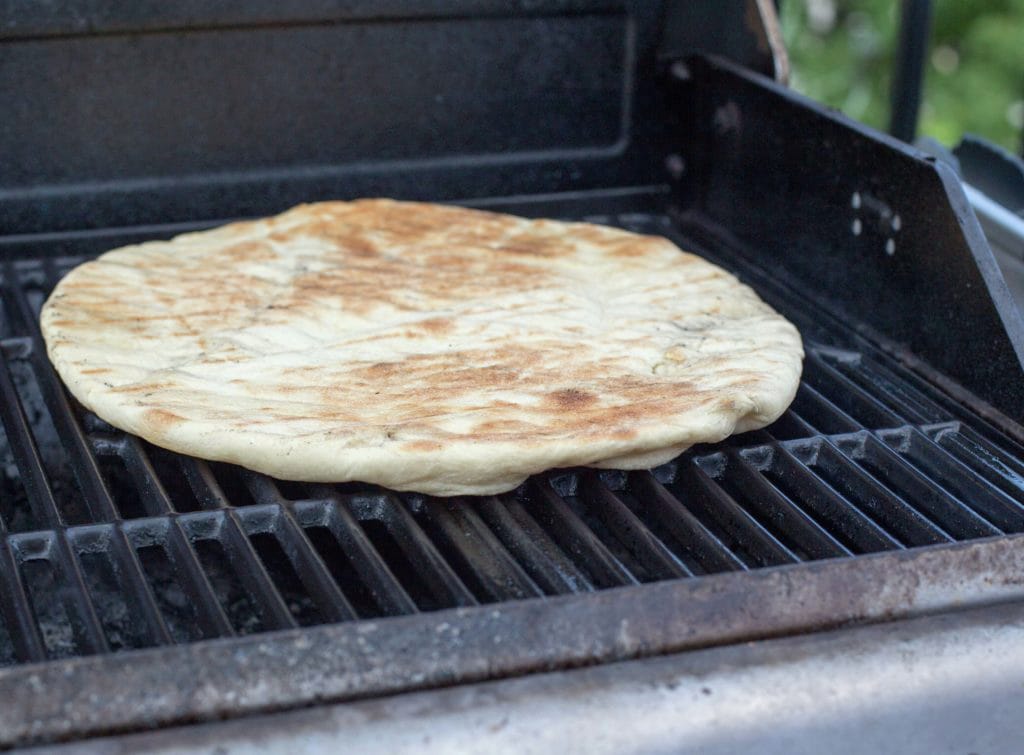 Serve with hummus, in this case we used Hummus Make Easy de BUSH'S, which is really great, perfect and delicious hummus in 5 minutes. In Chile you can use this recipe hummus de cilantro that I love.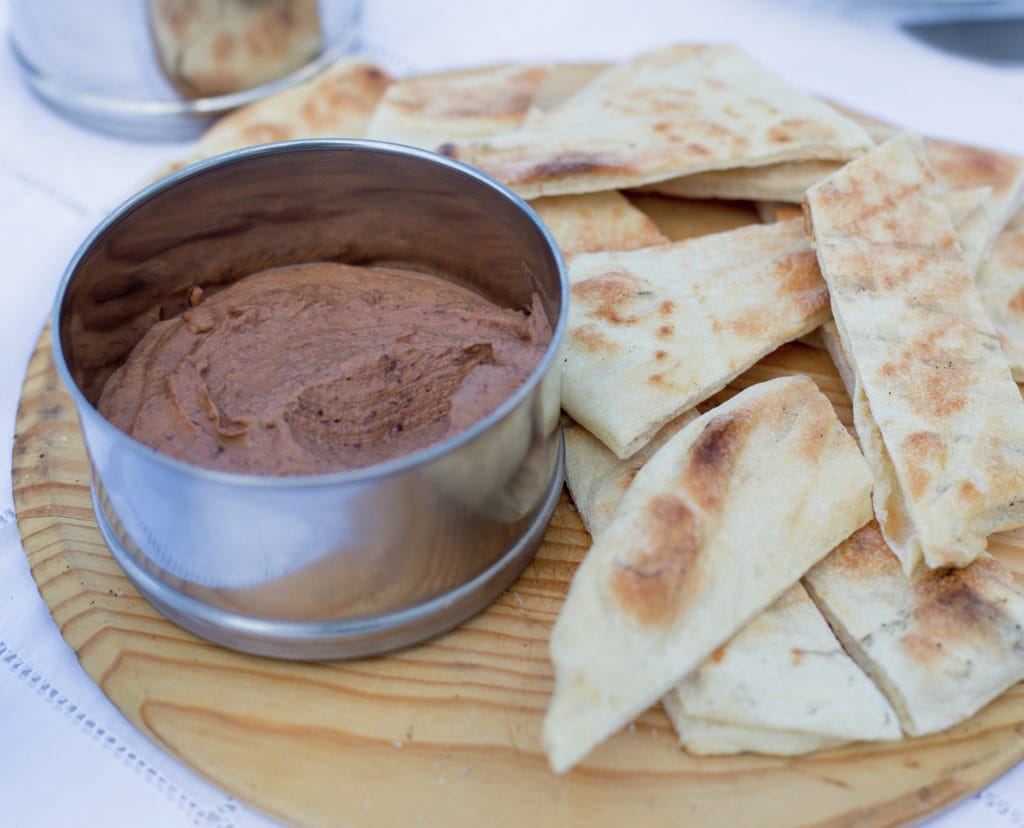 Grilled potatoes and sweet potatoes: cook potatoes and sweet potatoes in the oven wrapped in aluminum foil. Keep warm or heat on the grill. Otherwise it takes too long.
Zuchinis marinated in chimichurri: Slice zuchinis and with a brush pain with chimichurri on both sides before grilling, you can do this a few hours in advance .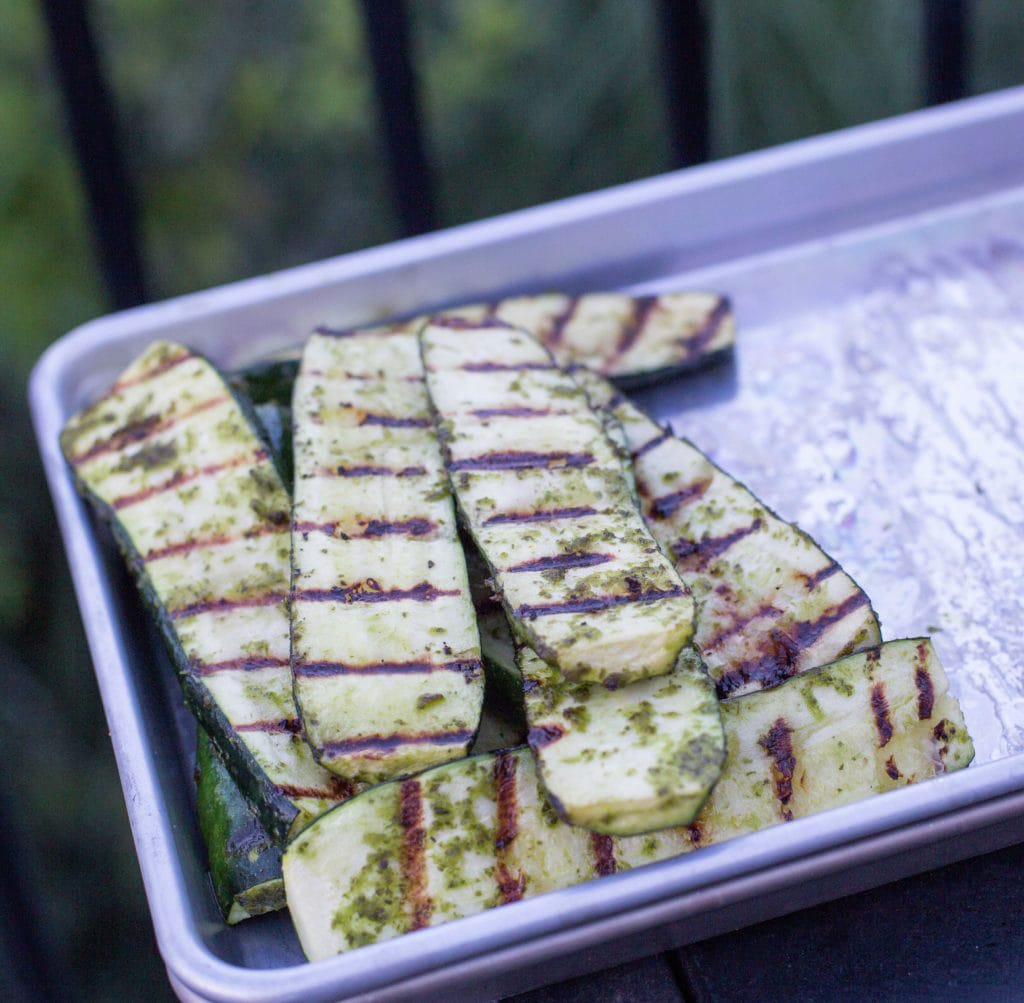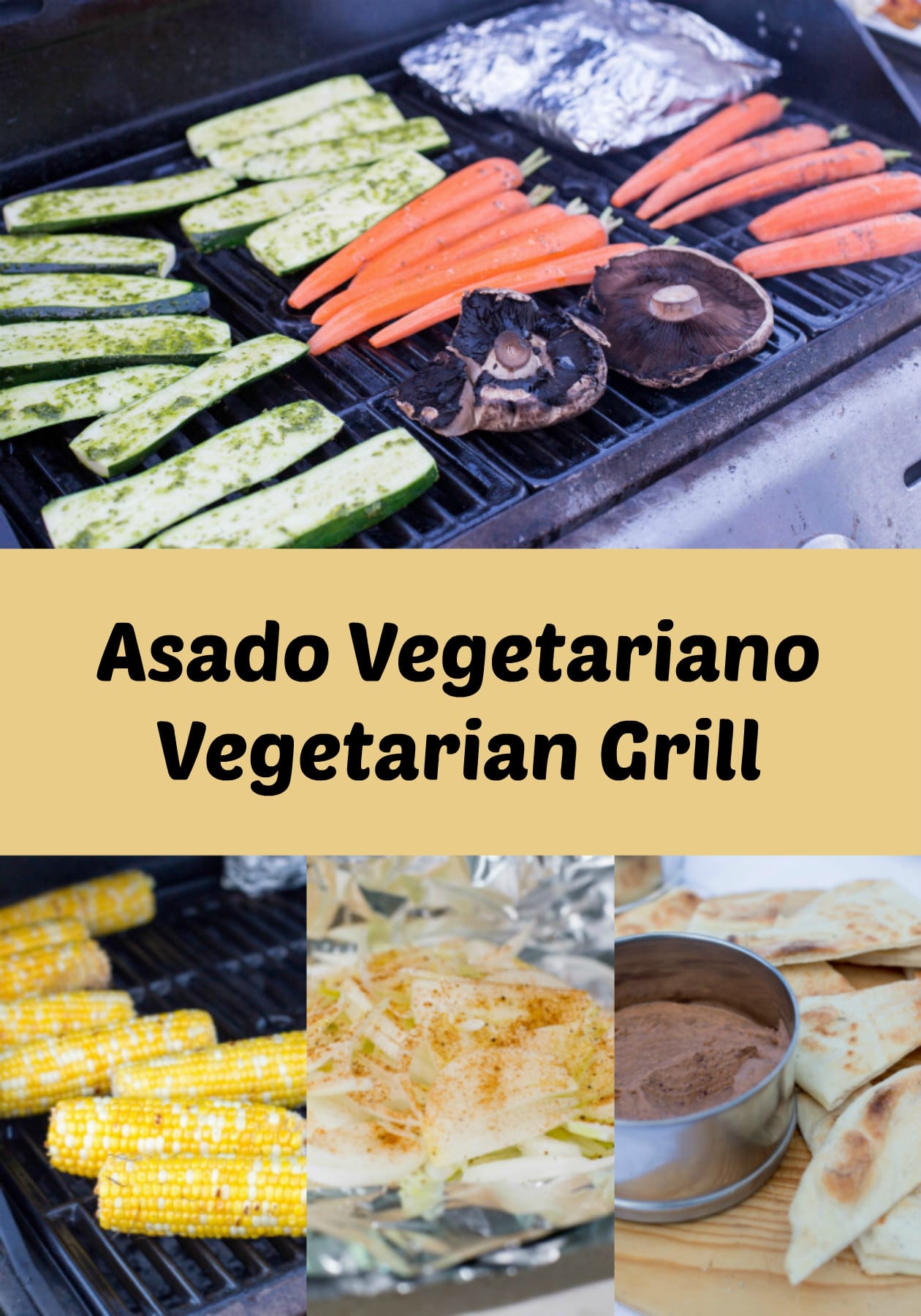 *This post is NOT sponsored, but I am BUSH'S embassador and received the Hummus as a gift.