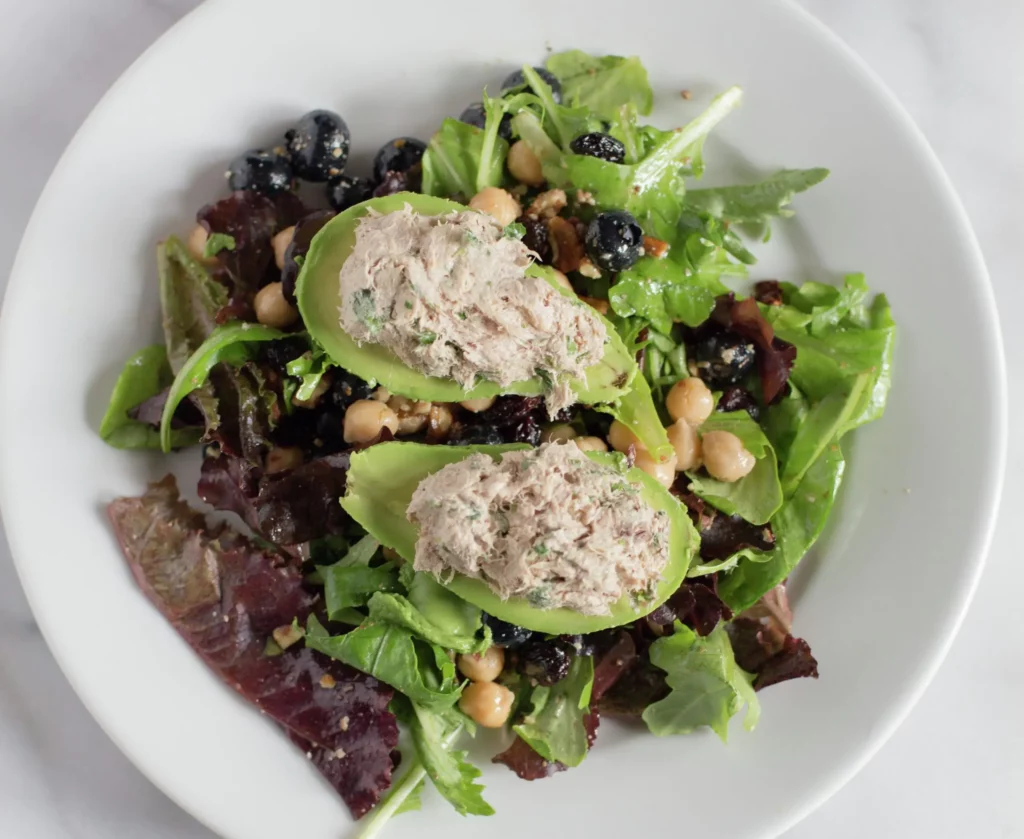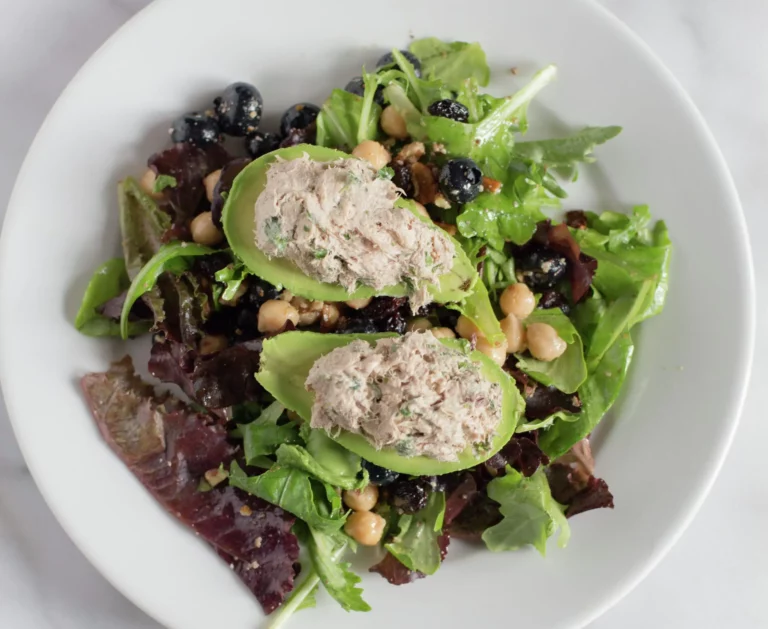 Palta Reina is an institurion in Chile. Almost any filling is appropriate; most households use them to re-work leftovers.
They are different names for different fillings, but they are mostly forgotten, and in everyday life, we say Palta Reina with chicken, ham, tuna, ground beef, etc.
For example, Palta Emperatriz is the one stuffed with shrimp. But everyone feels free to play around with the fillings. The most classic is still fish: mackerel and tuna.
Palta Reina is a first-course meal or a main dish in Chile, depending on how elaborate the meal is.
You can use any variety of avocados. The most available in the USA are Hass avocados. I buy them greenish, hard, and firm. I leave them on the counter until they turn black and soften, and I put them in the refrigerator. This way, they last several days, almost a week, without turning black inside. Also is easier to get them home without bruising them.
Another traditional Chilean salad with avocado is the Apio Palta (Celery Avocado Salad).
Palta Reina is commonly served on a bed of lettuce, but I like it with rice as the main dish.
For other stuffing options, try:
Print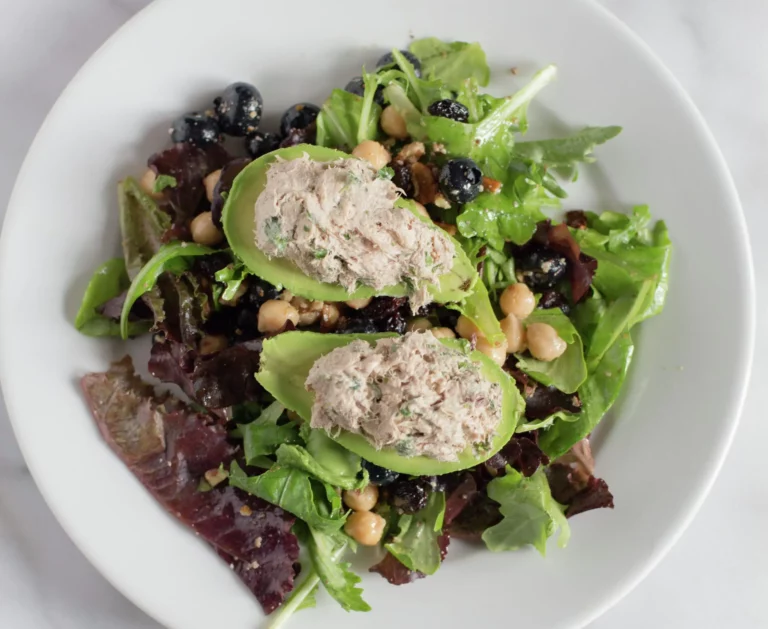 Palta Reina Stuffed Avocado
A delicious and traditional Chilean dish.
Total Time:

20 minutes

Yield:

4
2 large ripe avocados

115 grams of chopped smoked salmon, canned tuna, or chopped cooked chicken

3 tablespoons Philadelphia cheese (at room temperature) or mayonnaise

4 green onions washed and finely chopped (green and white part)

juice of half a lemon

salt and pepper
Instructions
Mix the Philadelphia cheese or mayonnaise, green onions, lemon juice, salt, and pepper with a fork. Add the protein you want to use (chicken, tuna, salmon) and mix very well. Taste and correct the seasoning. 

Cut the avocados, and discard the pit. With a spoon, remove the avocado from the peel. 

Put the salmon, chicken, or tuna pasta on the avocados, 
Author:

Pilar Hernandez

Prep Time:

20 minutes

Category:

Salad

Method:

Raw

Cuisine:

Chilean
Keywords: Palta Reina, Chilean Stuffed Avocado