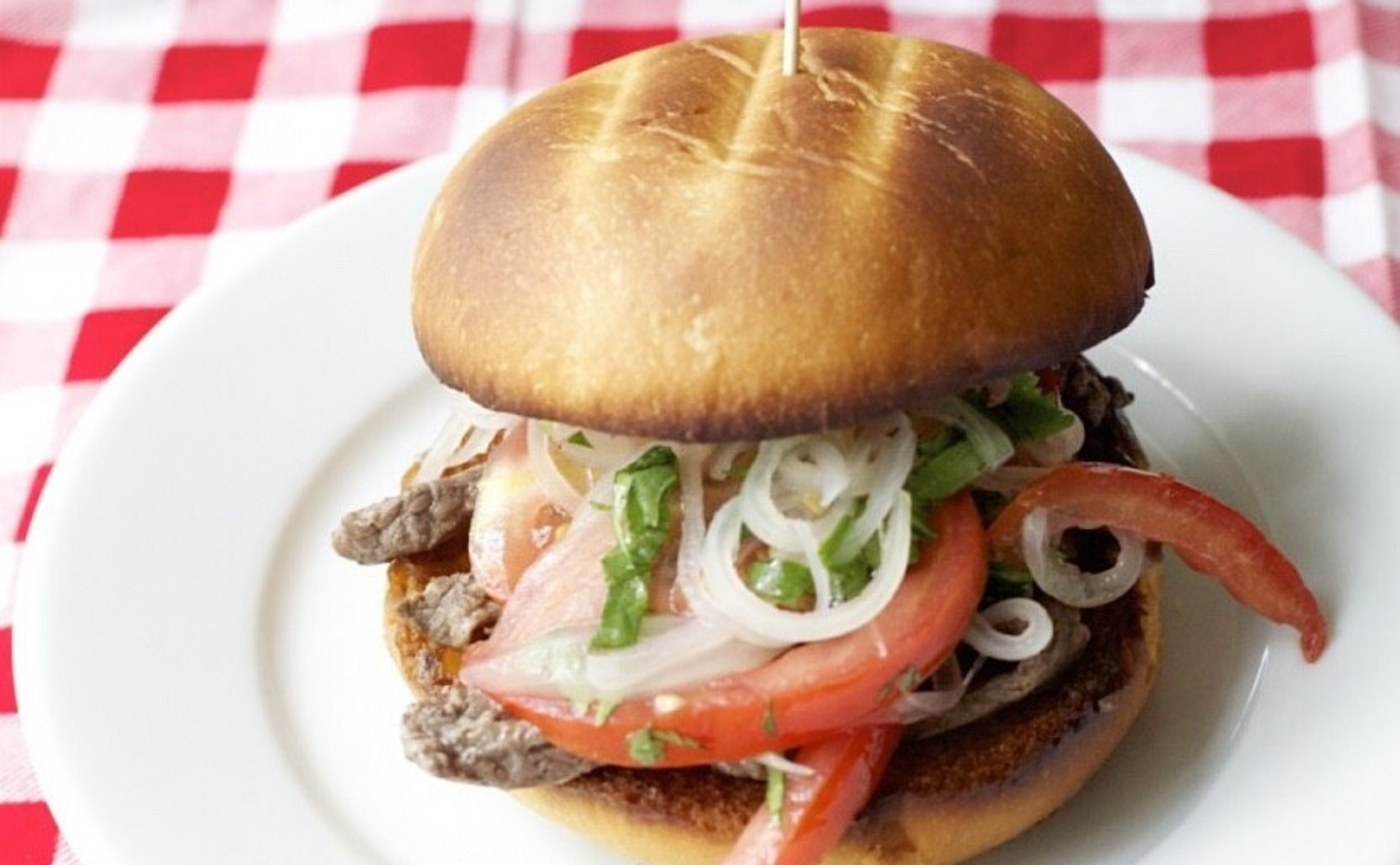 In Chile, bread is king, delicious, plentiful and cheap. We eat it alone, with our meals o as a "sanguches" (Chilean for the sandwich), this Churrasco is one of the foundational ones.
This month in the BRBC the challenge is to bring back a traditional Chilean Sanguche. I chose the Chilean Churrasco: just a good steak grilled or pan-seared with a delicious Chilean salad (tomato and onions). Glorious!
Churrasco, Chilean Sandwich
for 2 people
Ingredients:
2 Churrasco steaks, top Sirlion cut thin
1 tomato
1/4 chopped onion
cilantro and chopped green chili
salt and pepper
2 rolls
Preparation:
Chop the onion and let it stand for 10 minutes in hot water. Drain and pat dry with paper towels. Chop the tomato into wedges and salt lightly. Mix with onion, chopped chili, cilantro. Season with salt and vegetable oil.
Pound steaks if necessary and cut into strips or slices. Add salt and pepper.
Heat a pan with 1 tablespoon oil. Or the grill. Cook the steak in the hot pan 1-2 minutes per side.
Cut bread in half and lightly toast if desired.
Put together the sanguche placing the meat on top of the bread and then the Chilean salad on top of the meat, close with the other half of bread.
Serve immediately.