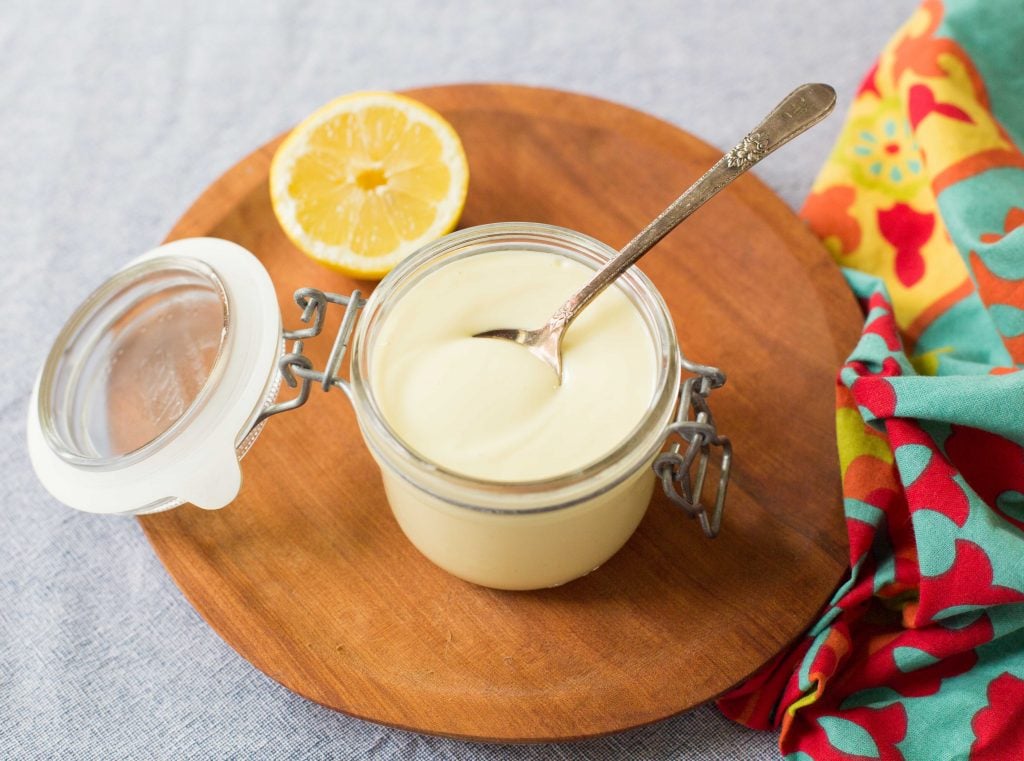 Easy Homemade Mayonnaise with a hand blender, learn the secrets for this easy way to achieve a delicious mayo for salads or sandwichs.
Affiliate link to my favorite immersion hand blender. I use it all the times to make creamy soups.
Easy Homemade Mayonnaise with a hand blender
1 cup
Ingredients:
1 egg
3/4 to 1 cup vegetable oil, I use grapeseed or sunflower
1 teaspoon lemon
1/4 teaspoon salt
Preparation:
In a jar mix the egg and the oil (start with 3/4 cup). With the hand blender touching the base of the jar, blend everything, and immediately, don't stop or lift the blender until the mayonnaise form. You can control how thick the mayonnaise is depending on how much oil you add; add the lemon and salt and more oil, blend again. The whole process should take about 30 seconds.
Remember that eating raw eggs can be dangerous.