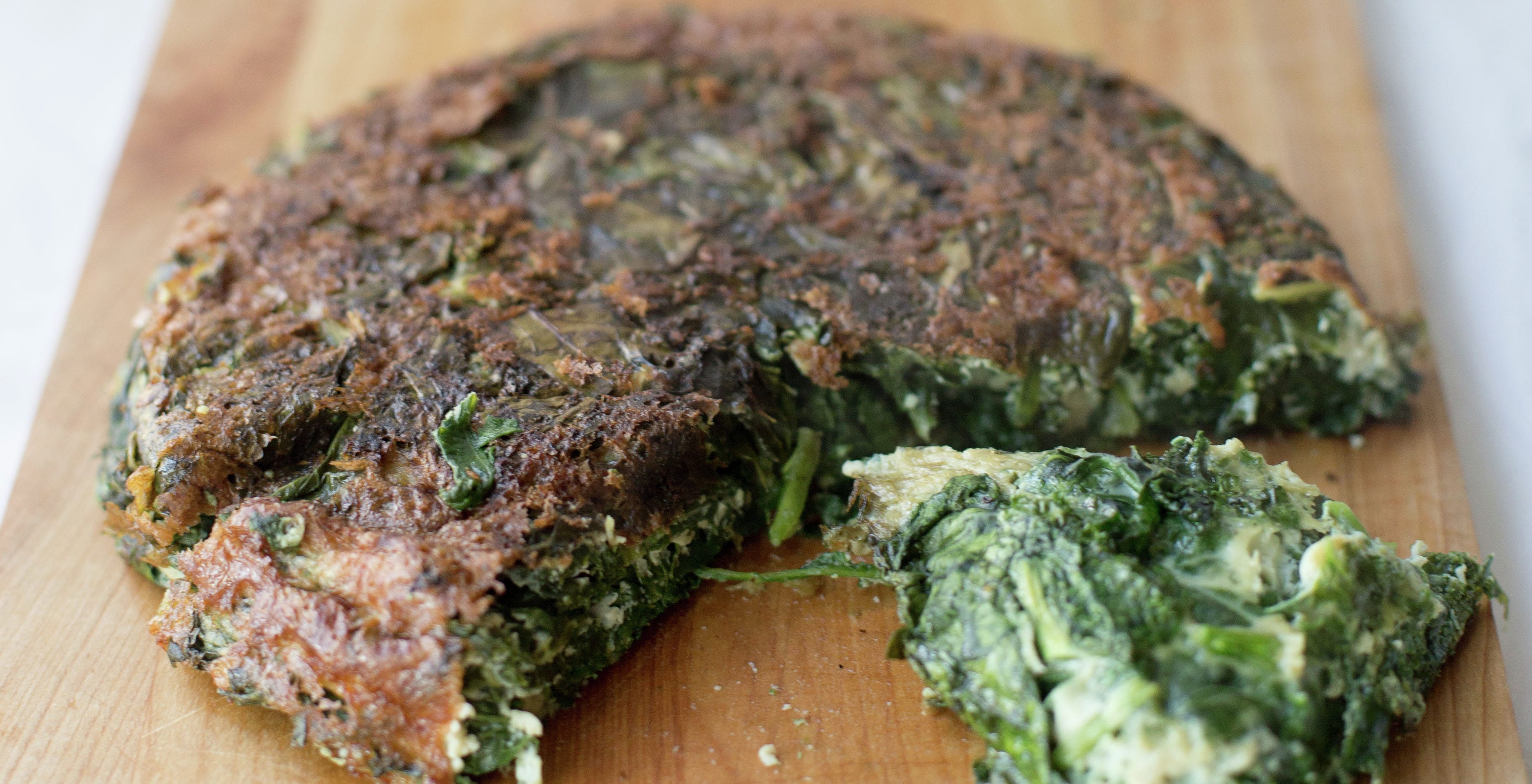 I love tortillas are easy to make, cheap and a different way of eating many vegetables. This Spinach and Kale Tortilla is all of that. You can serve them with rice or baked potatoes, or some protein: salmon, steak, grilled chicken, etc. If you have any leftover tomato sauce, you can spoon some on the top of the tortilla. A timeless classic in Chilean homes.
Chileans are in love with vegetable tortillas and this Spinach and Kale Tortilla is no exception. A welcome side to any meat or as a main dish.
Spinach and Kale Tortilla
4 people
Ingredients:
2 bags of spinach
2 eggs
2 tablespoons milk or cream
salt, pepper, oil
Preparation:
Wash spinach and let drain. Cook 3 minutes on high power in the microwave. Drain water if need it. Let cool for about 5 minutes.
In a bowl beat eggs, milk, salt, and pepper. Stir to mix. Pour over the cooked spinach and stir.
Heat a medium skillet with 1 tablespoon oil over medium heat.
Pour the spinach into the pan and cook over medium heat for 15 minutes or until center is cooked.
Turn the tortilla using a plate and cook the other side for about 5 minutes until golden.
Serve hot or warm.