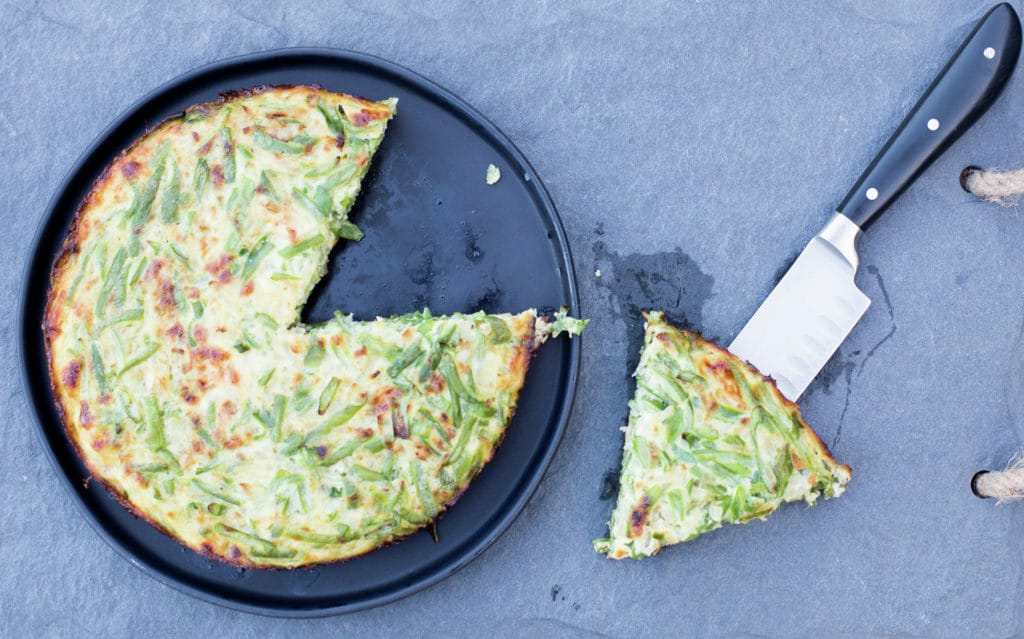 I do not know how they do it, but frittatas make any vegetable into something much more delicious and special. For example, today I had some cooked green beans, leftover from the Chacarero Sandwichs and since the day was cold and gloomy, not salad weather, I made a Chilean Green Bean Frittata or Tortilla de Porotos Verdes and voila! Spectacular dinner was eaten.
I generally make my frittatas in an iron skillet. I love how they retain heat very well and the frittatas are well sealed with a beautiful golden crust, but you can use any non-stick skillet too.
Green Bean Frittata, Chilean style
4 people
Ingredients:
1 chopped onion
1 pound French-cut green beans cooked
2 eggs
2 tablespoons cream or milk
salt and pepper
Preparation:
In a medium skillet heat 1 tablespoon of oil and fry the onion until golden. About 5-8 minutes.
Wipe the skillet with paper towel and add a little more oil. Keep on medium heat.
Mixed the onions with the green beans. Stir well.
In a small bowl beat the eggs, cream, salt, and pepper with a fork until foamy.
Pour the eggs over the beans and mix.
Place in the hot pan and press gently so that it forms a frittata.
Cook over medium heat for 15-20 minutes. Flip and cook for 10 minutes more.
You can also skip the flip and finish cooking on the broiler 5-8 minutes.
Wait 5 minutes before removing to a plate and serve.