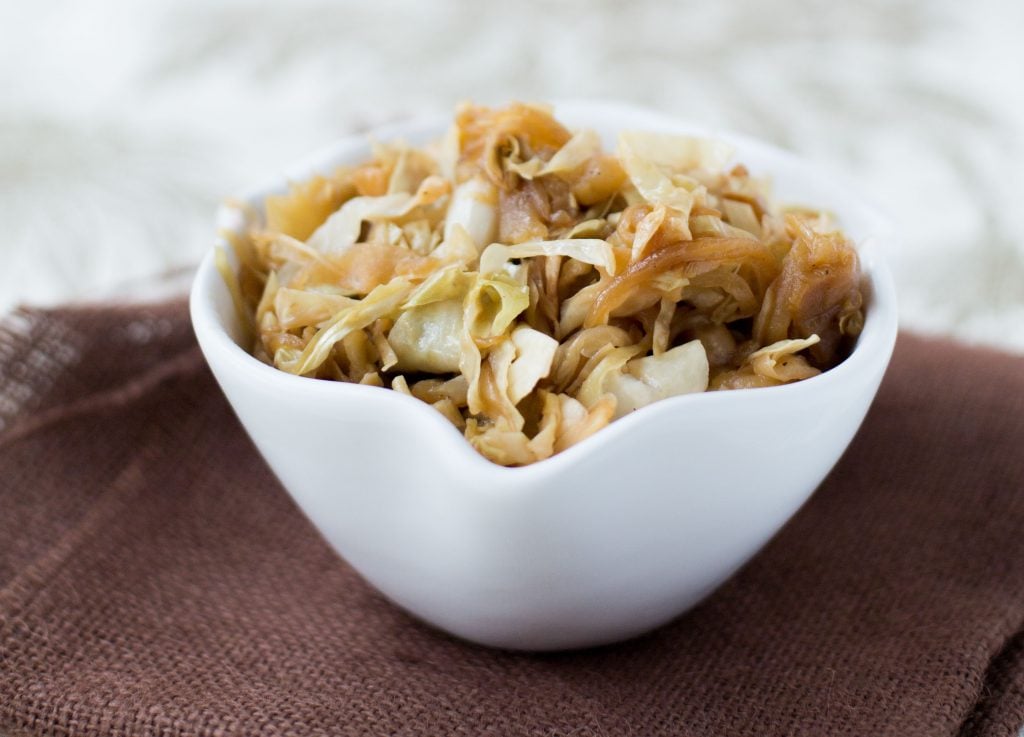 This recipe is traditionally made with purple cabbage, my mom used to make it for the Holidays. I use the recipe from Kako's?blog?"En Guete!". When I have guests I do it with purple cabbage, but for every day I use normal cabbage that is much cheaper and the taste is the same. Cabbage with Apples is served widely in southern Chile with pork.
Cabbage with apples
4-6 people
Ingredients:
1 medium green or red cabbage (500g)
1 red onion or yellow, chopped
1 large or 2 medium apples, peeled and thinly sliced
3 tablespoons apple cider vinegar
1 tablespoon honey
4 cloves
oil
salt and pepper
Preparation:
Cut the cabbage into 4, ?cut and discard the hard white parts. Chop the rest into thin strips. ?Sprinkle with salt and stir well. Let stand for 1-2 hours.
In a large nonstick skillet on medium-high heat. Heat 1 tablespoon oil, add the onion and fry for 5 minutes stirring occasionally. Add vinegar, stir. Then add the apples, salt, pepper, cloves stir well.
Add cabbage and cook for about 5-7 minutes until hot.
Serve hot or warm.