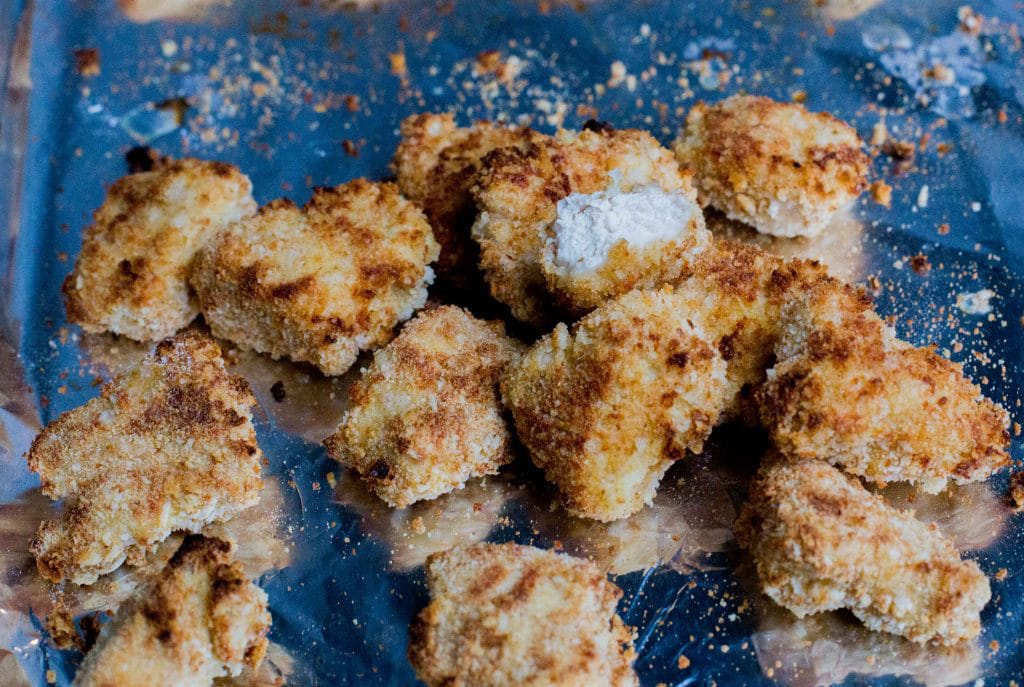 These Oven Chicken Tenders was the dinner on Halloween night, I wanted for the kids to have something that they really enjoy to prevent a candy binge. It worked!!!
Oven chicken tenders
for 4 people
Ingredients:
1 package chicken cutlets
2 eggs
1 cup of Panko bread crumbs
salt and pepper
Preparation:
Preheat oven to 200C or 400F.
Cover a baking sheet with foil and butter or spray with cooking spray, easier to clean later.
Place in a shallow plate the bread crumbs and in another the eggs, salt and pepper to taste and whisk with a fork until well blended, about 10 seconds.
Clean the chicken.
Dry thoroughly with paper towel.
Cover with breadcrumbs each fillet on both sides, shake to lose the unstuck crumbs.
Cover on the beaten egg and then again in the breadcrumbs.
Place on prepared baking sheet
Bake for 25-30 minutes until chicken is cooked through, but not dry and the crumbs are golden. If they were very pale place under the broiler for a few minutes.
Serve hot.