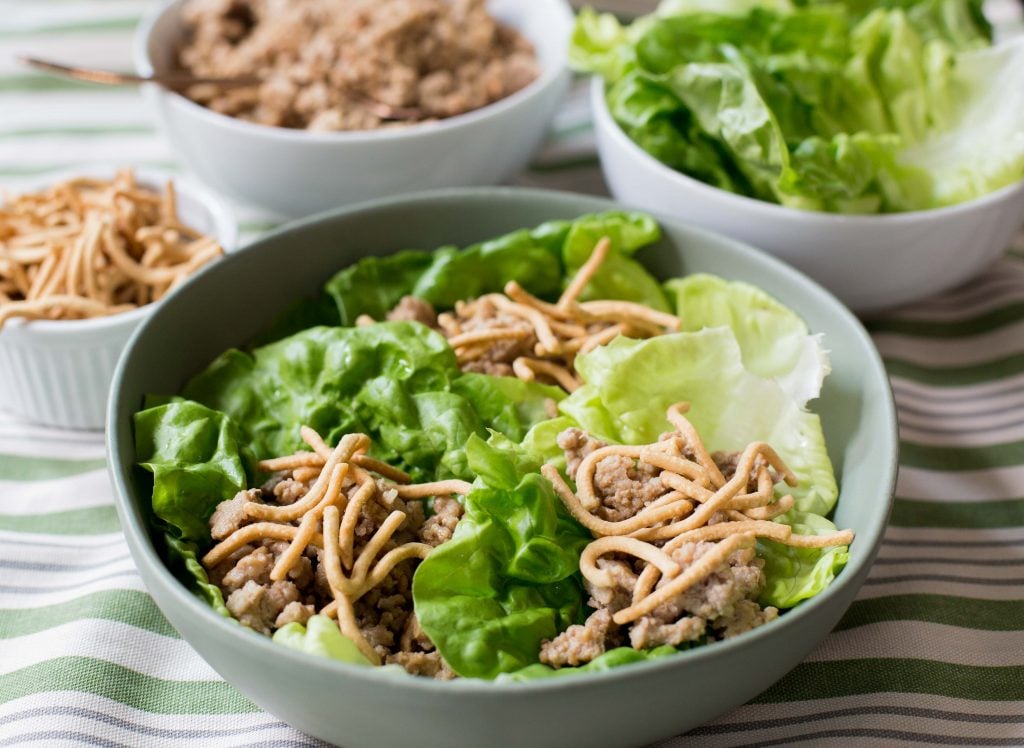 I have been doing these Pork Lettuce Wraps for a long time, and they are always well received by all: children and adults. They are flavorful, light and different. Also quick to prepare.
The first time I ate them was at the Chang Cheng of Avenida Las Condes at least 20 years ago, and then here in the USA at the P.F. Chang, which now also exists in Chile. Funny.
This was one of the first recipes I shared on the blog in 2008. Without pictures and only in Spanish, and even if it's not from South America is being enjoyed for so long it belongs.
Pork Lettuce Wraps
for 4 people
Ingredients:
1 pound of ground pork
2 tablespoons of vegetable oil
1/8 teaspoon garlic powder and chili powder.
1/4 teaspoon ginger powder, cloves, cinnamon, allspice
1 teaspoon of honey
1 tablespoon of soy sauce
1 teaspoon peanut oil
to serve: washed and dry Boston lettuce leaves and crispy rice noodles
Preparation:
In a large pan heat the oil over medium-high heat. Cook the pork browning it, 3 minutes per side. Keep cooking, separating it with a spoon for about 5 minutes, add all the powdered spices, let cook 2 more minutes and add the soy sauce, honey, and peanut oil, cook 1 minute more. Taste and adjust the seasoning with salt or more soy sauce.
Assemble the wraps with a leaf of lettuce, pork inside and top with rice noodles.
Serve immediately.