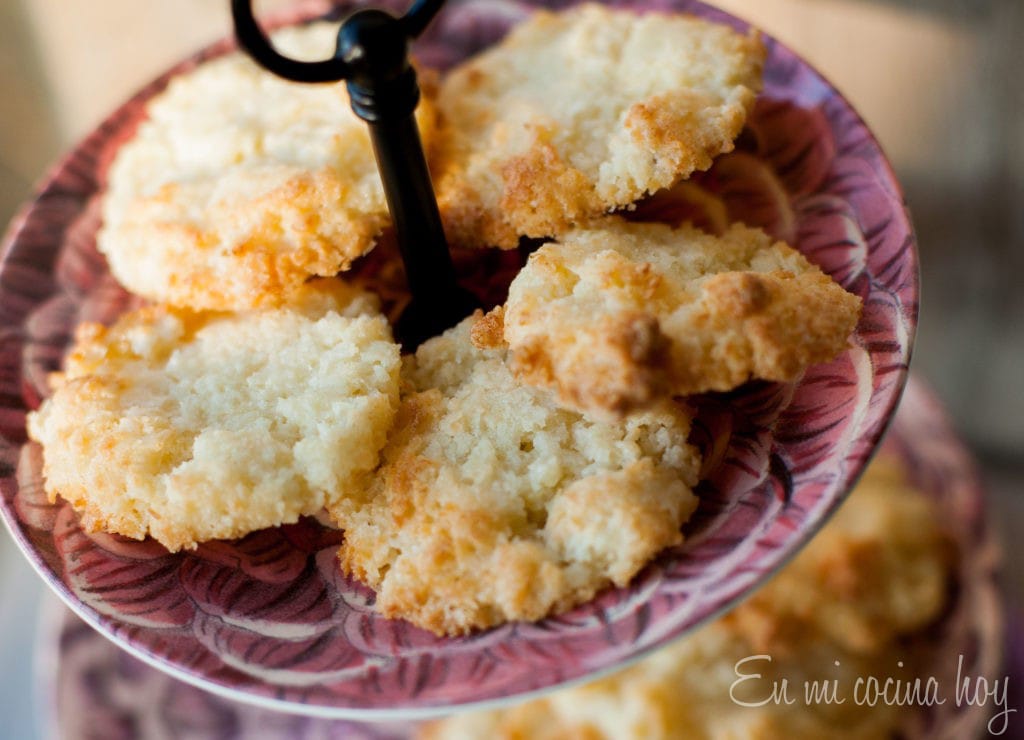 I grow up in a house full of cookies year around, my mother was always proud to be able to serve cookies to anyone who arrived, even un-announce visitors. Of course, with my sweet tooth, this was a recipe for disaster and never-ending fight follow after my mother discovers empty cans of cookies… but these Coconut Cookies were safe. Growing up I used to hate coconut.
Coconut Cookies
for 30 cookies
Ingredients:
200 grams of unsweetened fine shredded coconut
100 grams of unsalted butter at room temperature
220 grams of granulated sugar
1 egg at room temperature
50 grams of all purpose flour
1/2 teaspoon baking powder
pinch of salt
Directions:
Using a hand mixer cream butter and sugar, beat at medium speed for 3-4 minutes, add the egg and beat until well blended.
Add coconut, stir until well incorporated.
Finally add the flour with the baking powder and salt, stir until dough is smooth.
Wrap in plastic wrap and refrigerate for at least 1 hour or overnight.
Preheat oven to 180C or 350F.
Cover a baking sheet with parchment paper.
Scoop the dough with a spoon or roll into balls and flatten slightly.
Bake for 10-12 minutes or until they begin to brown on the edges. Let cool down.
Store on a sealed container for up to 5 days or freeze for up to a month.