The recipe Marble cake was sponsored by H-E-B supermarkets.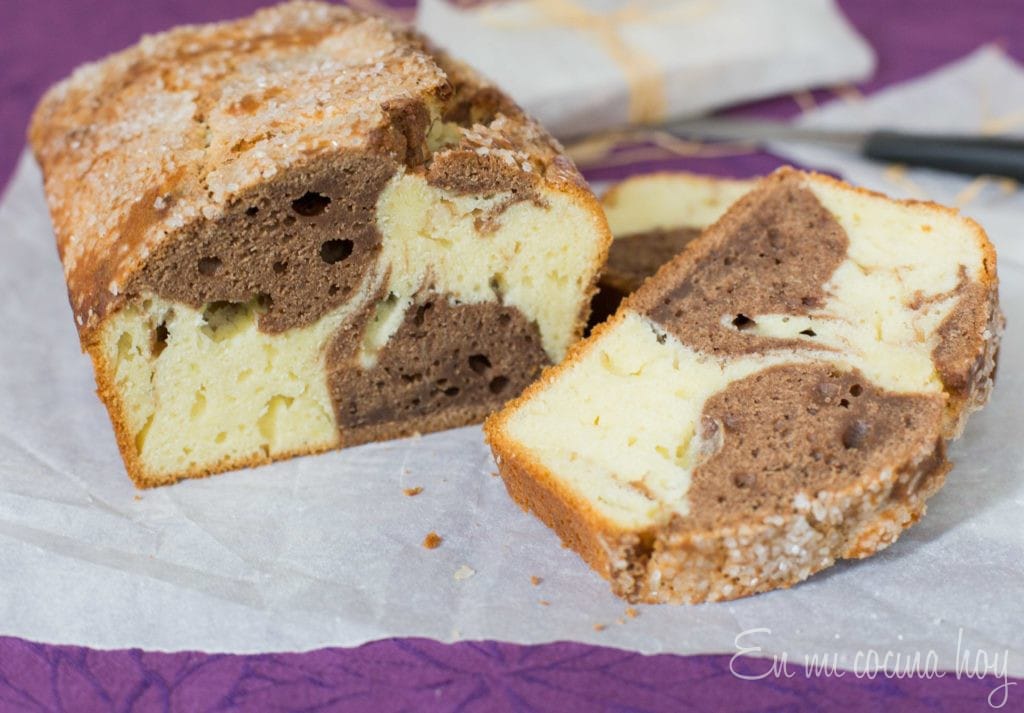 As you know, I live in, and I love Houston. Especially, after having seen how the whole city came together after Hurricane Harvey. I'm proud to be a Houstonian. Sadly, the damage left by Harvey is extensive, and it will take a while to recover, so the opportunities to volunteer serving our communities have increased.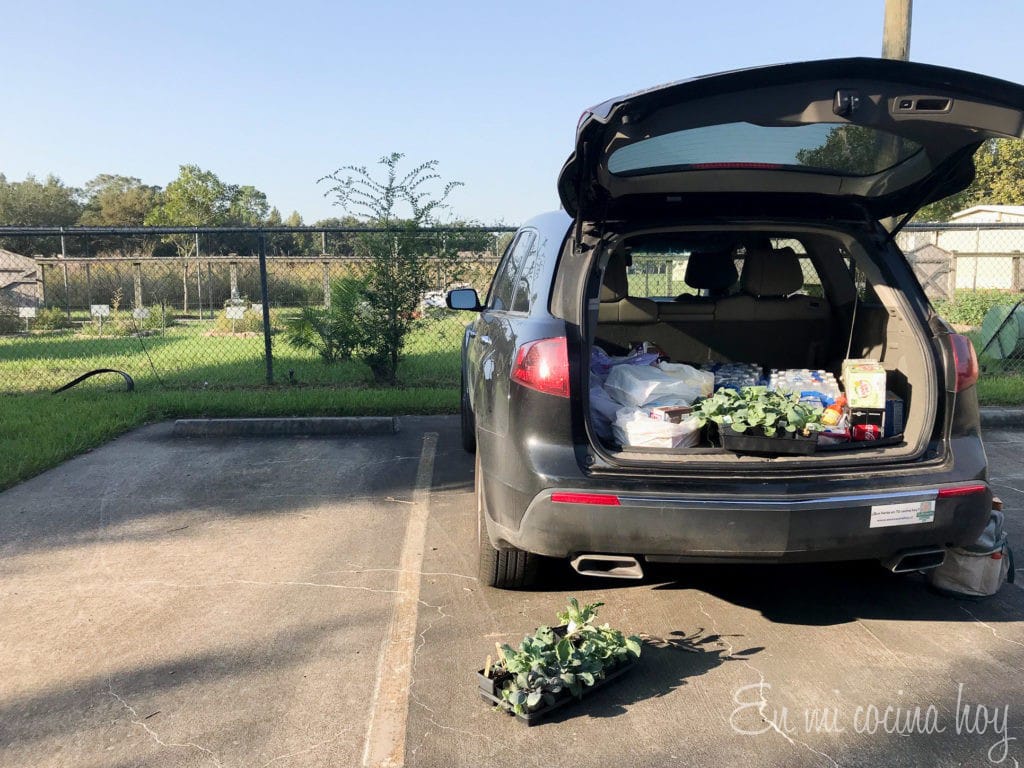 On my regular duties as a community garden leader, I coordinate volunteer workdays for my gardens, and after Harvey we hosted one to empty the flooded garden sheds, clean up all the tools and organize the sheds back to normal. I always ask my volunteers to bring their water and snacks, but this time I put my order on H-E-B Curbside and arrive with a carload of water, sodas, snacks and mosquito repellent (is Houston :)).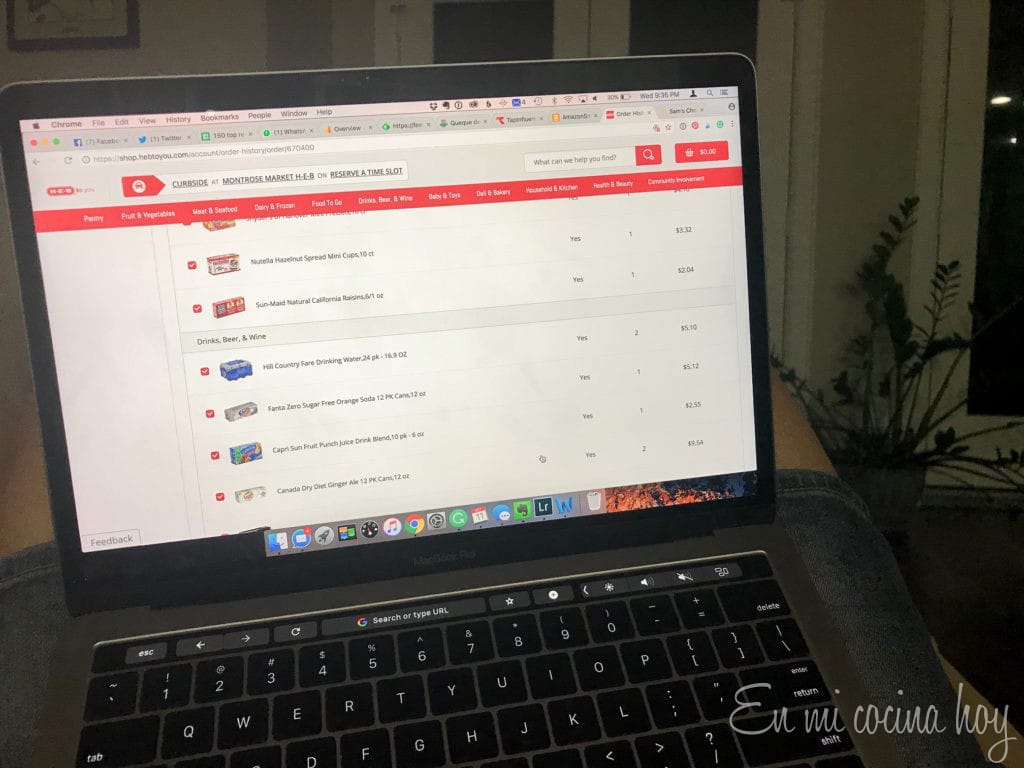 Late the night before, I had been busy the whole day driving kids around and then serving dinner, I got to work making my online order, I was new to the H-E-B Curbside service, but took me less than 15 minutes to do the whole shopping from my couch. I choose an early morning pick up, 8 am, so the next morning before going to my garden I got all the snacks and drinks in my trunk in less than 10 minutes, and without getting out of the car. Big win for me, I'm not a morning person at all.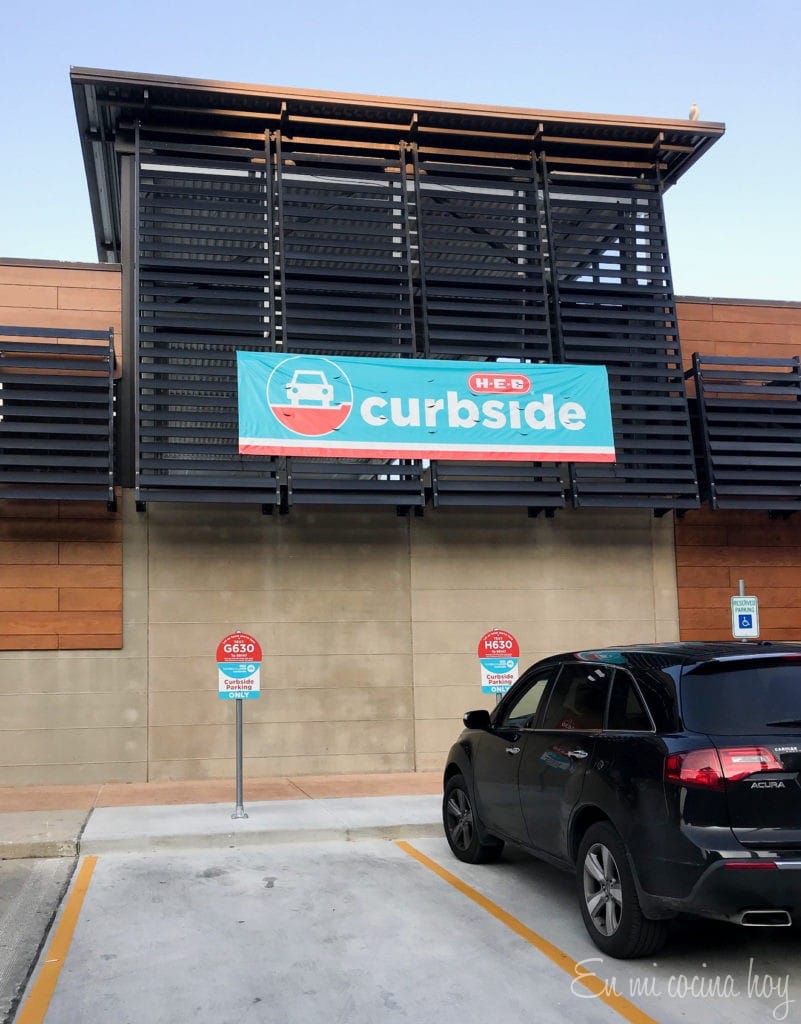 I didn't have any hiccups, everything went as planned, on time and with a smile. Two of my selected products were out of stock, but they replaced them with equivalents, and they told me before closing the transaction. You can place your order by 9 PM today and get it as early as 7:30 AM tomorrow. Place your order by 9 AM today and pick up your order as early as 4:00 PM the same day. The last pick up time is 8:30?9:00 PM. Schedule your H-E-B Curbside pickup by choosing a 30-minute pickup time slot. There is a fee of $4.95 associated with each order.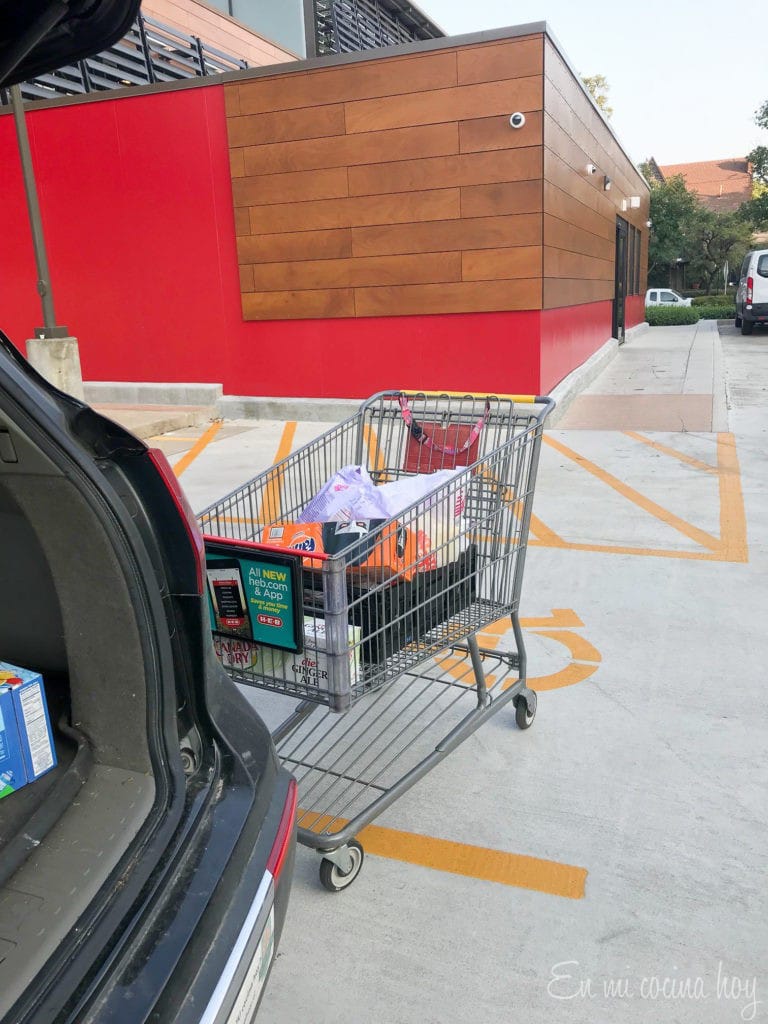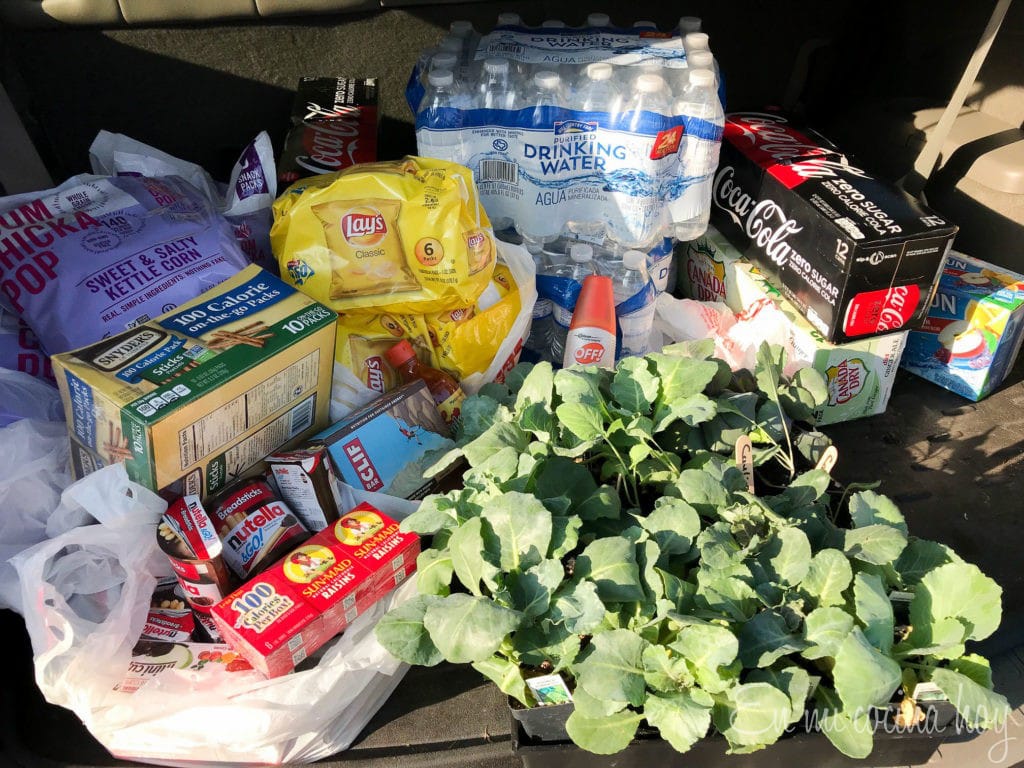 I hadn't thought of this, but it was so lovely to have all the sodas and water cases put straight in my trunk on my way to the event. No need to hauling them at the store, unloading at home, and then uploading the car again to go to my garden. So besides being a perfect service for busy parents, parents of little kids who always fall to sleep as soon as they get in the car, I recommend H-E-B Curbside for before parties or events especially if buying heavy stuff.
I also baked and packaged a marble cake, such a classic recipe. In my opinion, one of the best pound cakes, one of those childhood flavors that make you feel safe and carefree, ideal to take to a friend when sick, displaced o to say thank you to your volunteers.
My favorite way to eat pound cake slices is toast with a little butter … mhmm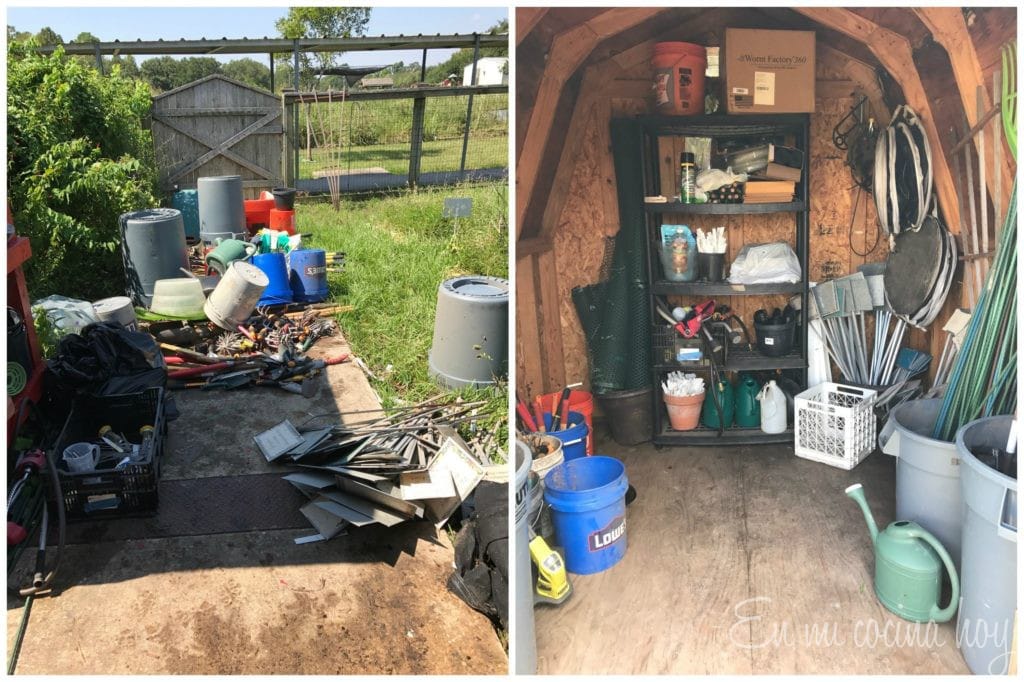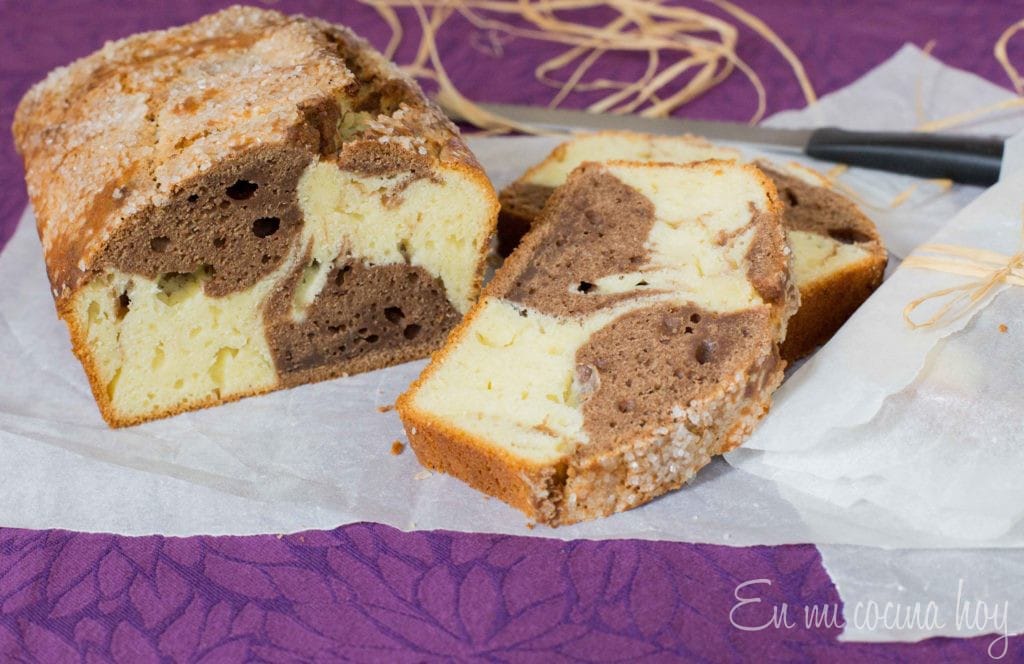 Marble Cake
10 servings
Ingredients:
2 cups of all-purpose flour
1/4 teaspoon baking powder
1/2 teaspoon salt
12 tablespoons or 180 grams or 1 1/2 stick of unsalted butter at room temperature
1 cup granulated sugar
4 eggs
1/2 cup whole milk or yogurt
1/2 teaspoon vanilla extract
3 tablespoons cocoa powder
Preparation:
Preheat the oven to 325F or 165C. Butter and flour a rectangular cake mold.
In a plate mix the flour, baking powder, and salt.
With the mixer, in a large bowl, beat the butter at medium speed until creamy, about 3 minutes. Add the sugar and beat another 3 minutes. Add the eggs one by one, beating well after each to incorporate, add the vanilla. Mixing at low speed add the flour mixture, 1/3 first, half the milk or yogurt, another third flour, the rest of the milk and finish with flour.
Divide the dough in half, and add to 1 half the three tablespoons of cocoa and stir well.
Put spoonfuls of vanilla batter and chocolate batter at random until you run out of batter, then with a knife do a zigzag.
Bake for 1 hour until golden and when a toothpick comes out clean. Remove from the oven and let stand for 15 minutes on a rack.
Unmold and allow to cool completely before cutting and packing.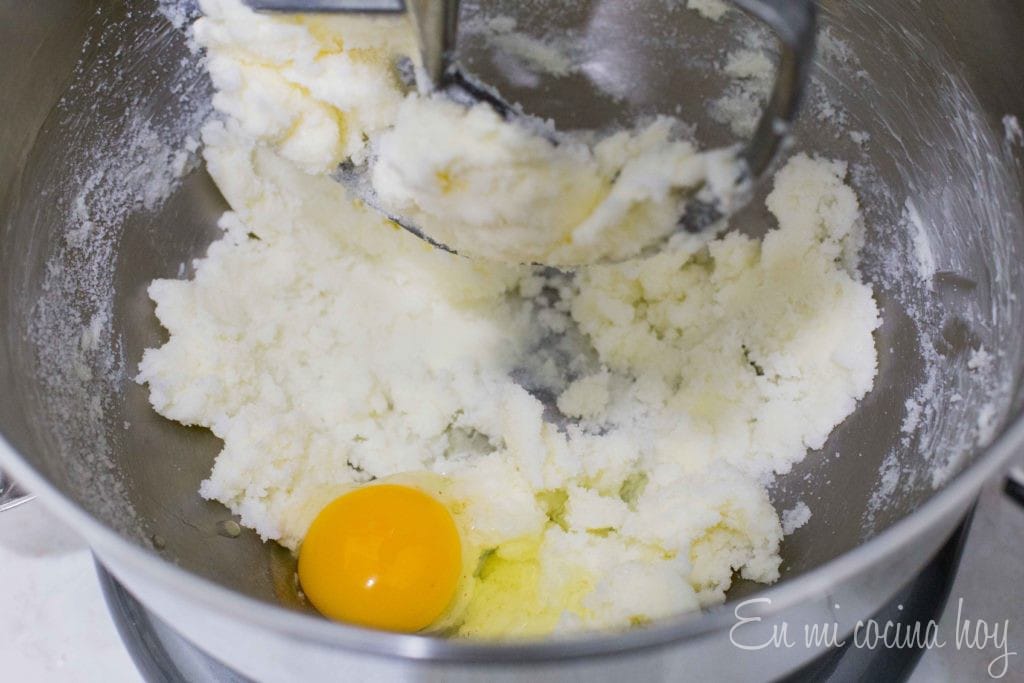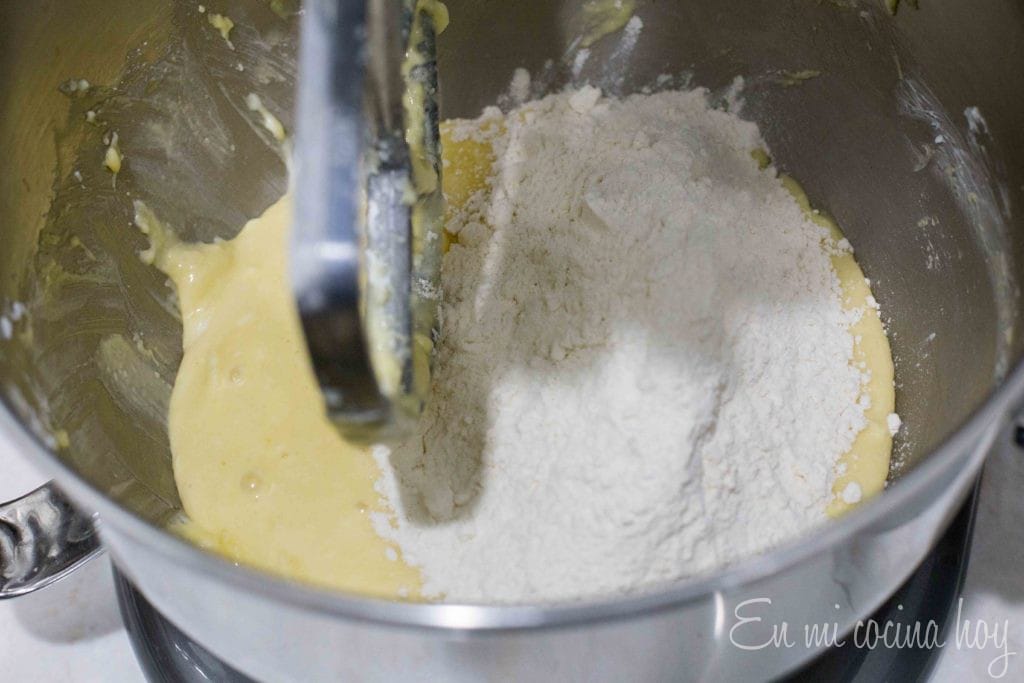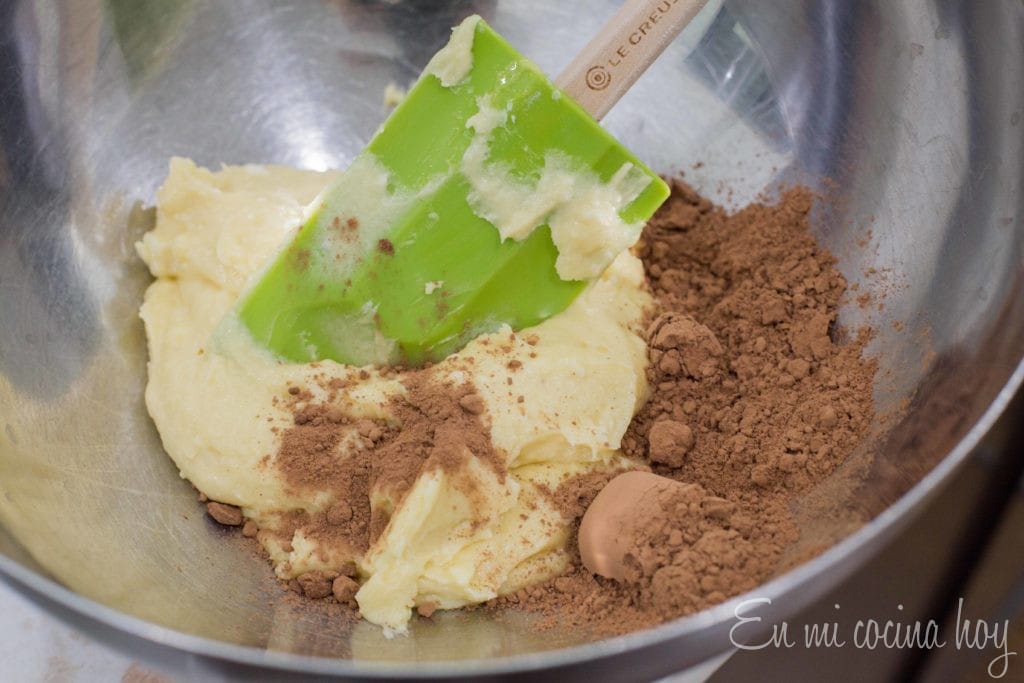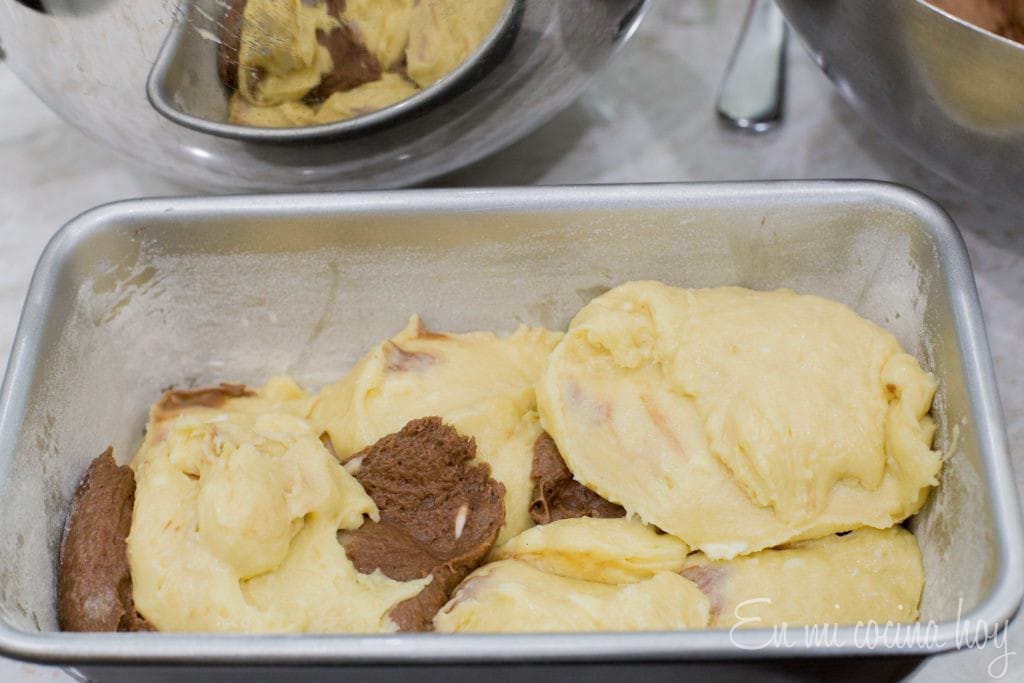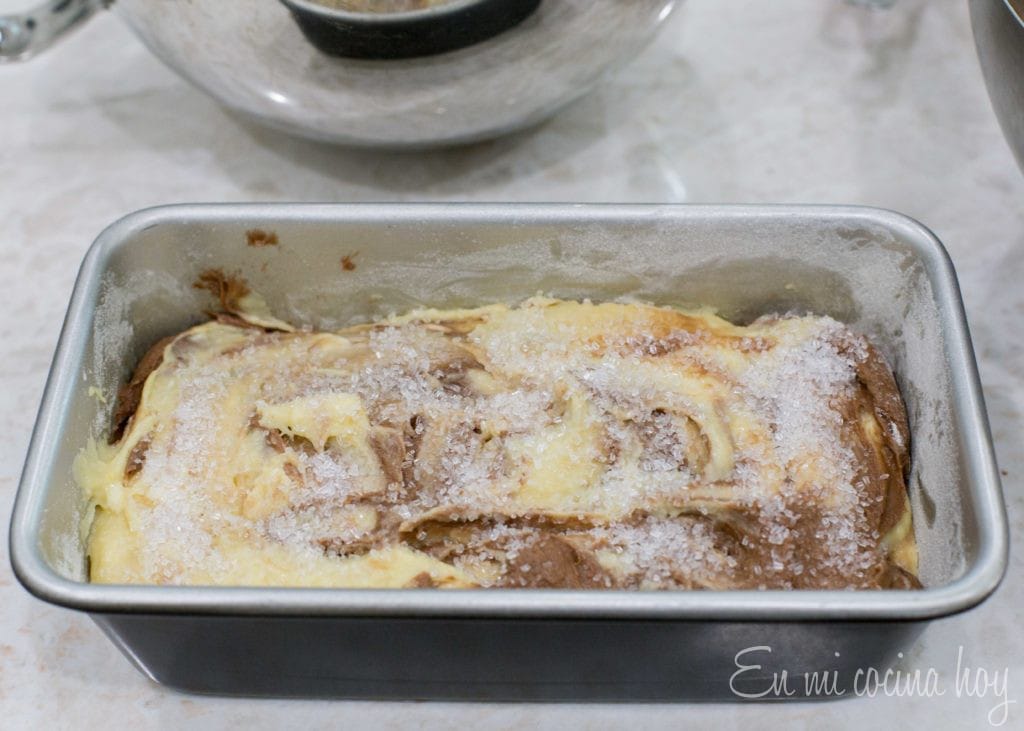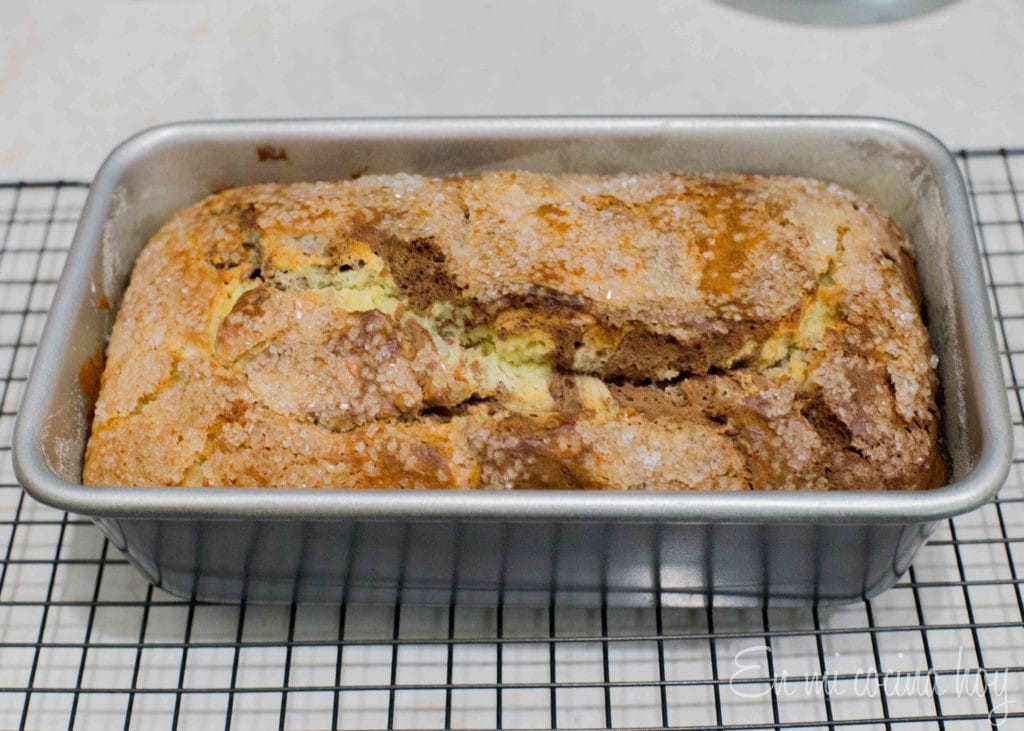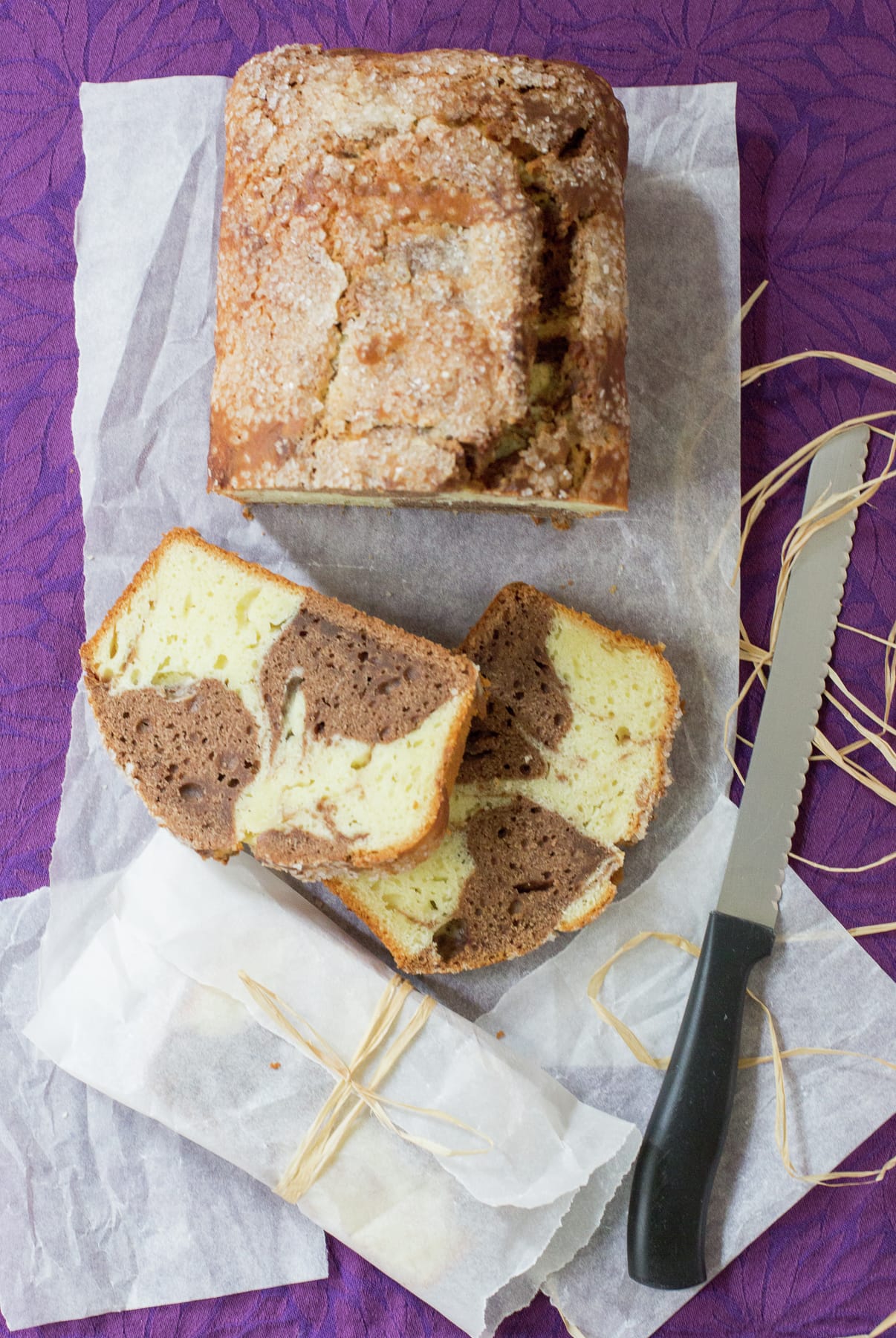 This is a sponsored conversation written by me on behalf of H-E-B Curbside. The opinions and text are all mine.