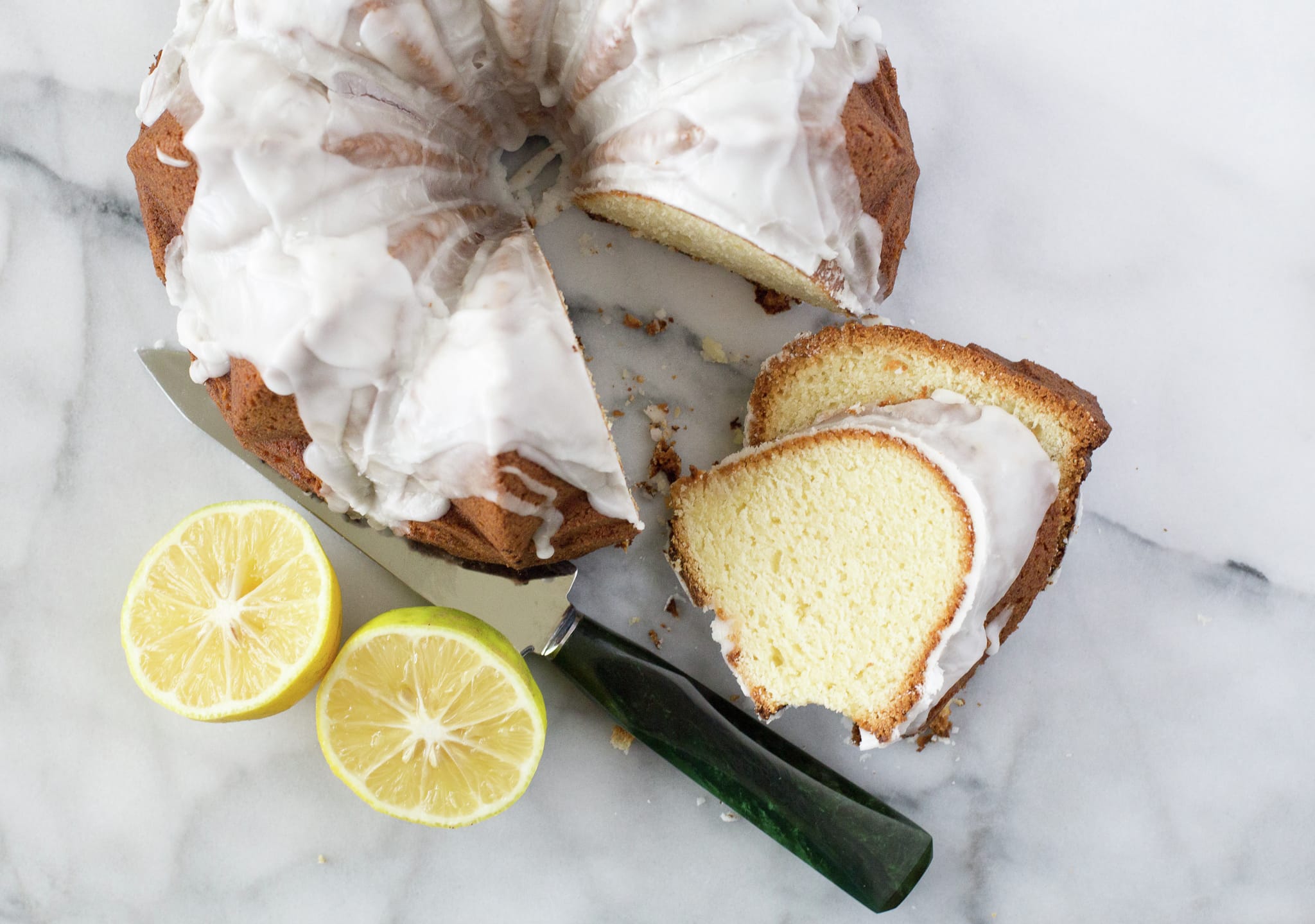 This Perfect Crumb Lemon Bundt Cake is delicious, with a very light crumb and vibrant flavor. You can eat it with a tea or serve it with cream and fruit for dessert.
This recipe is big; you can make two small cakes or a big one.
Perfect Crumb Lemon Bundt Cake
For 1 cake
Ingredients:
3 cups of cake flour, or 2 1/2 of all-purpose flour and 1/2 cup of cornstarch
1/2 teaspoon baking soda
1 teaspoon baking powder
1/2 teaspoon salt
250 grams of unsalted butter, or with salt and omit salt, at room temperature
2 cups granulated sugar
3 eggs at room temperature
1/4 cup of lemon juice
1 tablespoon lemon zest
1 cup of yogurt or sour cream
1 cup ground almonds very thin and without peel (optional)
Glaze
1/4 cup of lemon juice
1-2 cups of powdered sugar
Preparation:
Preheat the oven to 350F or 180C.
Butter and flour a large bundt cake pan or 2 medium molds.
Sift together the flour, baking soda, baking powder, and salt.
In a large bowl with the blender or by hand, beat the butter until creamy, add the sugar and continue beating until creamy, add the eggs one by one, incorporating thoroughly before adding the next.
Add the yogurt, lemon zest, and lemon juice.
Add the almonds, stir and then add the dry sifted ingredients.
Pour the mixture into the prepared mold. Bake for 45-50 minutes until golden brown, and a buried stick comes out clean.
Make the glaze by adding the powdered sugar to the lemon juice until the frosting drops, forming a small bead that disappears in approximately 5 seconds.
Allow the cake to cool for 15 minutes and unmold. Put the cake on aluminum foil and glaze the cake leaving it to fall on the sides. Let dry, serve cold.
It can be frozen in a bag for two weeks, take out of the bag and left to thaw on the kitchen counter.