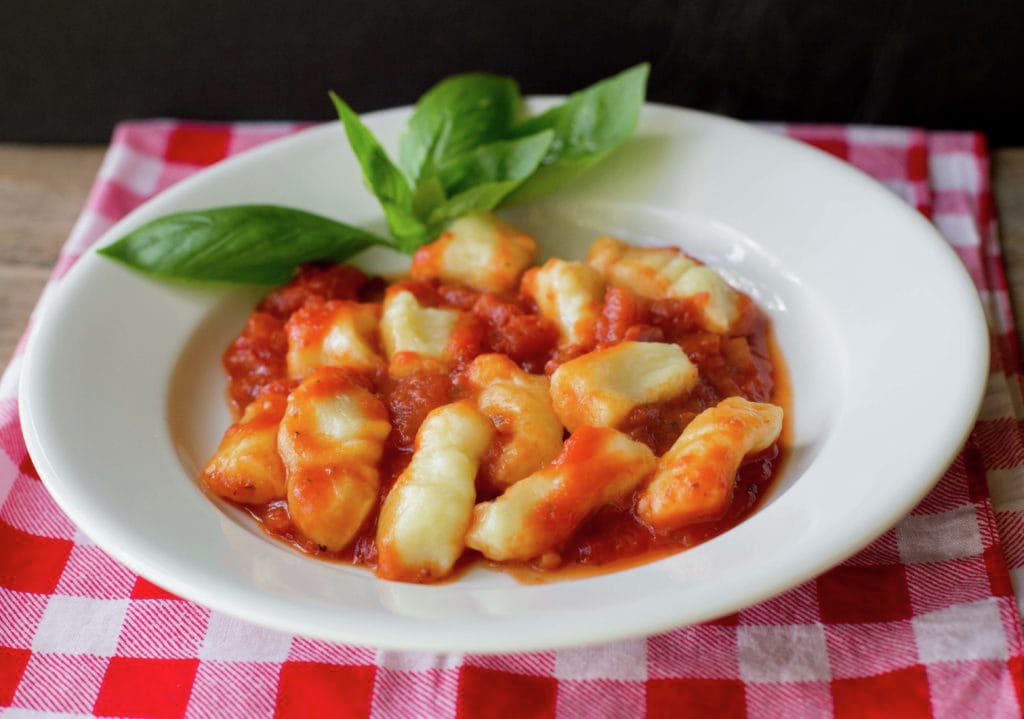 This recipe was made by my husband and I took the pictures. Often he cooks on weekends, giving me a break from the pots. Thess gnocchis?have nothing esoteric, are the classics like the Italian grandmothers do in minutes.
Potato Gnocchi
4 people
Ingredients:
1 kilo of potatoes, russet works great
1/4 cup beaten egg (2 eggs)
1 cup all-purpose flour
salt
Preparation:
In a large pot add cold water and put the potatoes, add salt. Cook over medium-high heat, once it boils, lower the heat to continue boiling gently down. Cook until the potatoes are cooked through and easily pierced with a table knife. Remove potatoes with a slotted spoon, reserving the cooking water.
Peel the potatoes and grind them.
Make a volcano with the puree and place the egg in the center and sprinkle 3/4 cup flour.
Mix using your hands or a wooden spoon, the idea is to achieve a wet dough, but not sticky.
Divide into 8 portions and roll forming strings, cut two inches long each gnocchi.
Sprinkle with flour.
Make the indentations using the tines of a fork.
Heat the water, once boiling add the gnocchi about 20 at a time, let it cook in boiling water until they rise to the surface and float.
Remove with a slotted spoon and add them to a pan or dish with tomato sauce or pesto.
Continue cooking the remaining gnocchi.
Serve hot.
Recipe adapted from 101 Cookbooks