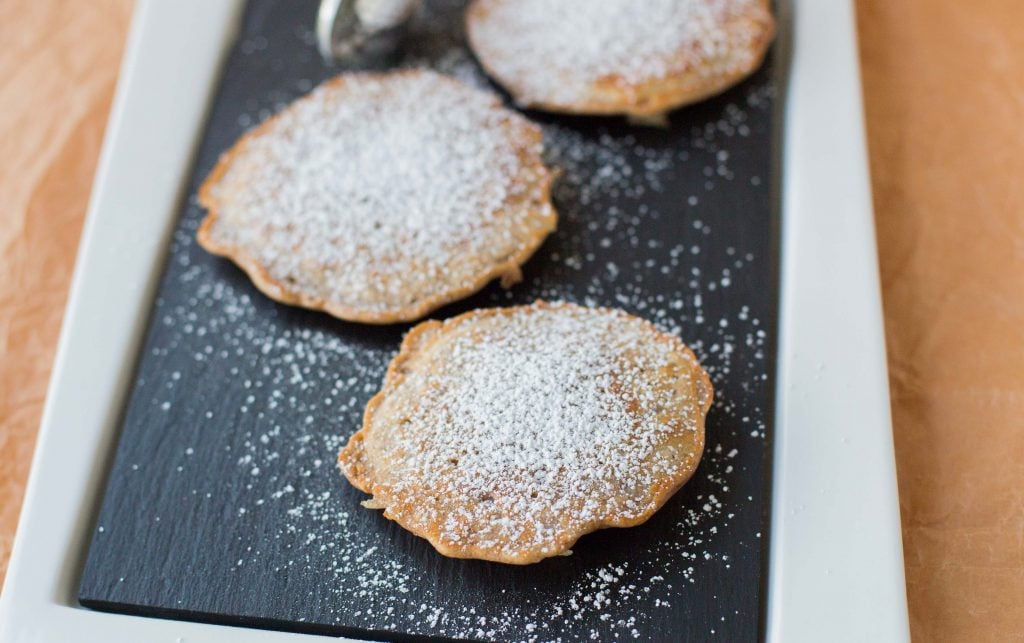 Every month I ?mention the BRBC but What is the BRBC? is a group of culinary bloggers with ties to Chile, we are Chileans, some living abroad, some living in Chile. We are a diverse group with chefs, culinary historians, and homemakers. Our mission is to keep alive the old recipes, those that have always being prepared in Chilean homes. Each month we do a challenge: this month is desserts with milk, ice cream or sorbets. This year we decided to rescue old cookbooks and cooking magazines, prior to 1990. Visit us and see what we're cooking.
My recipe today is from "Imperial Cookbook" (a brand of baking powder in Chile) and the recipe was submitted by Ms. Luzmira C. Maldonado, Valdivia.
Rice Pancake, Chilean Recipe
12 servings
Ingredients:
3 cups cooked rice
8 tablespoons all-purpose flour
2 teaspoons baking powder
4 tablespoons powdered sugar
2 eggs
1 teaspoon cinnamon
3/4 cup milk
pinch of salt
Preparation:
Heat a large nonstick skillet or griddle.
In a bowl place the flour, baking powder, cinnamon, and powdered sugar. Mix.
In another small bowl beat milk and eggs until blended.
Add the egg mixture to the flour, stir well.
Add rice and stir.
Pour 1/4 cup batter into the pan and cook for 5-8 minutes until browned, repeat, you can cook 4 at a time if the pan is large enough. Flip and cook 5-7 minutes on the other side. They should be golden and cooked.
Serve sprinkled with powdered sugar or with dulce de leche, Nutella, honey or condensed milk.
*?This post has an affiliate link, if you buy on Amazon I earn a small commission *