Chilean seafood is beloved and sought after because of its freshness and flavor. Chile's extensive coastline stretches for over 4,300 kilometers (2,670 miles), with the cold, nutrient-rich waters of the Humboldt Current flowing along Chile's coast, creating a pristine marine environment.
Chile has made efforts to implement sustainable fishing practices in recent years. Regulations and quotas are in place to ensure the long-term health of fish stocks and shellfish populations. 
Chile has rigorous quality control and food safety standards for its seafood industry. These standards ensure that products are processed, stored, and transported under strict hygienic conditions, reducing the risk of contamination and ensuring high-quality seafood.
Chilean seafood is versatile and can be prepared in various ways, from traditional Chilean dishes like ceviche and empanadas to international cuisines.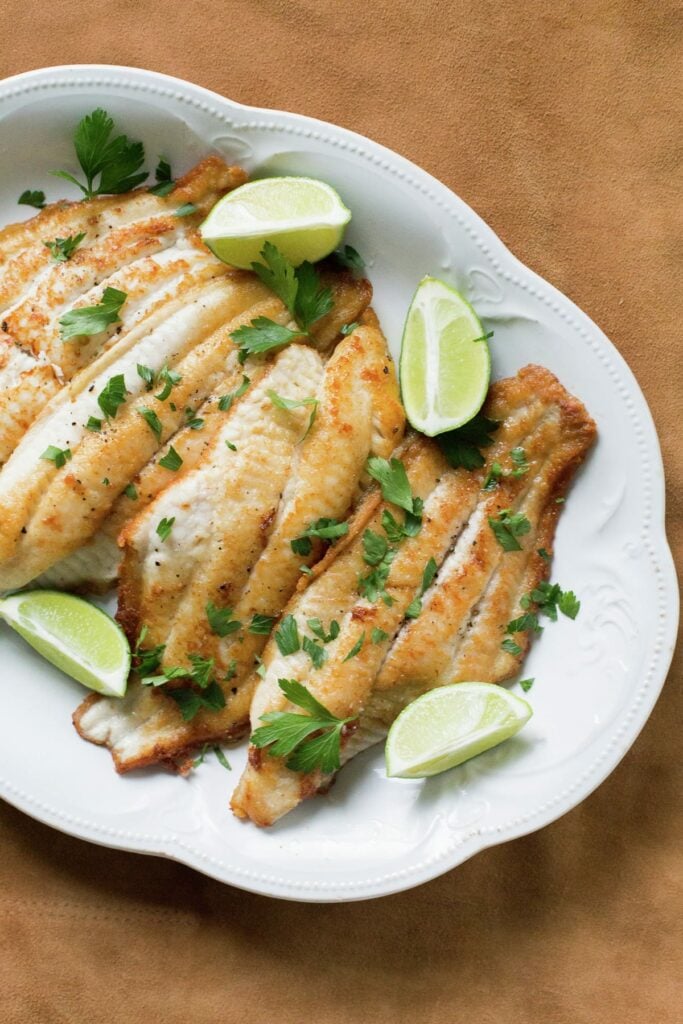 Common Chilean fish include:
Salmon: Chile is one of the world's largest producers of salmon, particularly Atlantic salmon. Chilean salmon is known for its rich, fatty texture and versatility in cooking. Enjoy it grilled, baked, smoked, or in sushi and sashimi.
Trucha or Trout: Rainbow and brown trout are also farmed in Chile. They are appreciated for their tender flesh and mild, sweet flavor.
Corvina or Sea Bass: Chilean sea bass, or Patagonian toothfish, is a prized deep-sea fish. It has a delicate buttery flavor.
Merluza or Hake: Hake is a whitefish found in Chilean waters. It has a mild, flaky texture and is commonly used in fish stews and soups or breaded and fried.
Jurel or Mackerel: Mackerel has a robust and distinct flavor and is often used in traditional Chilean recipes like "jurel en escabeche," which is mackerel in a tangy marinade.
Congrio negro, rosado, dorado, or Conger eel: Conger eels are known for their elongated, snake-like appearance and can grow to substantial lengths, with some species reaching up to 10 feet (3 meters) or more.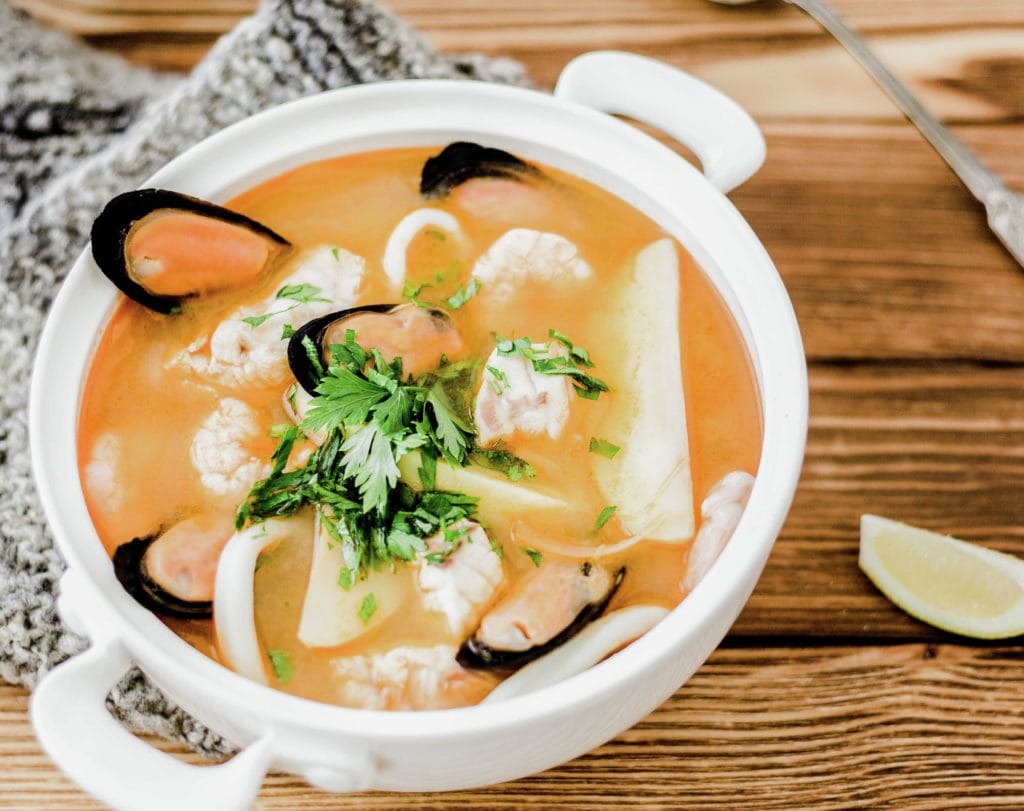 Common Chilean shellfish include:
Choritos or Mussels: Chile is a significant producer of mussels, particularly the Chilean blue mussels. 
Almejas or Clams: Various clams are harvested along the Chilean coast, including the famous razor clams or Machas.
Locos or Abalone: Chilean abalone, known locally as "locos," is a highly prized shellfish.
Erizos or Sea Urchins: Chilean sea urchins are favored by seafood enthusiasts for their sweet and briny flavor.
Ostiones or Scallops: Scallops are another shellfish found in Chilean waters.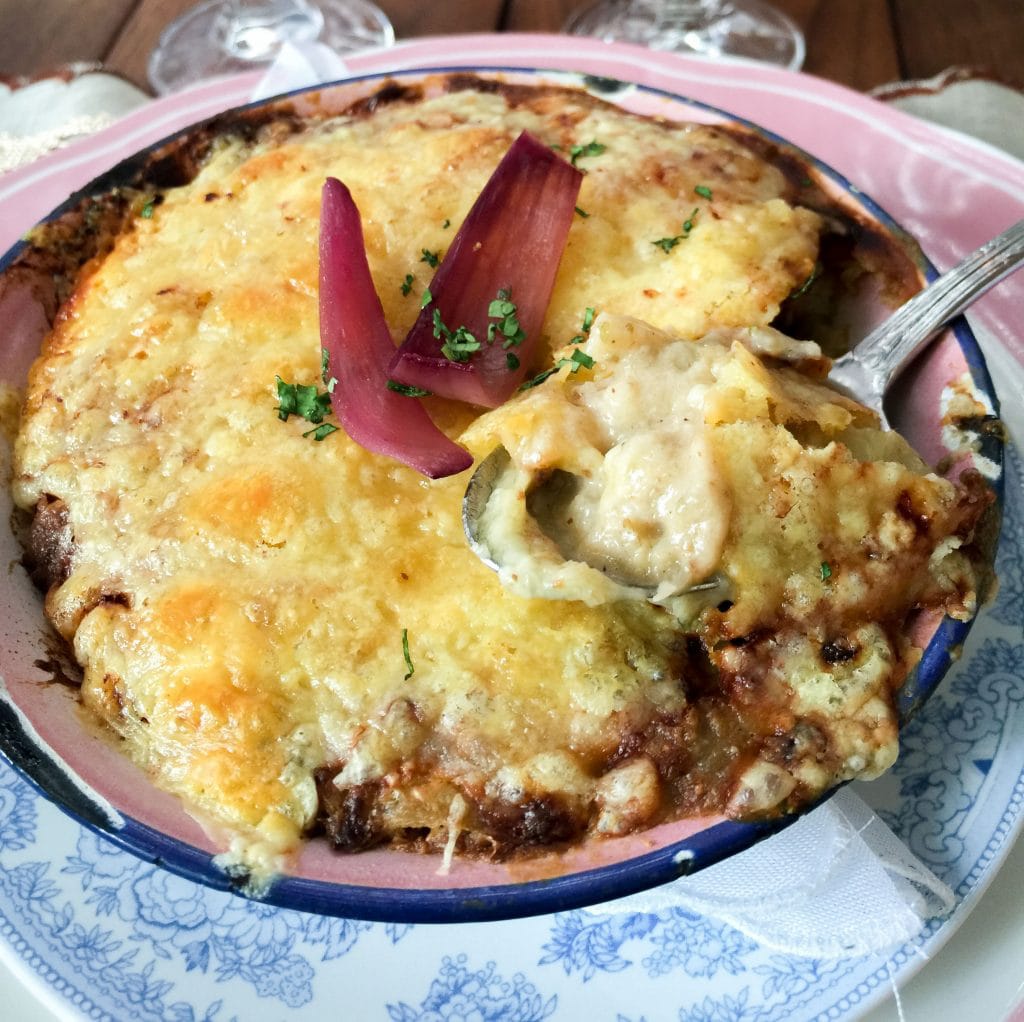 Chilean cuisine features a variety of classic seafood dishes that showcase the country's abundant coastal resources. Here are some traditional Chilean seafood dishes you should try:
Ceviche: Ceviche is a popular dish in Chile, typically made with fresh seafood, often sea bass marinated in lime or lemon juice with onions, cilantro, and a touch of chili for heat. It's a refreshing and tangy seafood appetizer.
Paila Marina: Paila Marina is a hearty seafood soup or stew. It typically contains a mix of various seafood, including mussels, clams, shrimp, and sometimes fish, all simmered in a flavorful broth with onions, tomatoes, and spices.
Chupe de Mariscos: This is a rich and creamy seafood casserole. It combines a variety of seafood like shrimp, mussels, and clams with bread and cream, resulting in a comforting and flavorful casserole.
Conger Eel Soup (Caldillo de Congrio): This traditional Chilean soup features conger eel, potatoes, carrots, onions, and a rich broth. It's hearty and often accompanied by bread.
Locos con Mayonesa: Locos, or Chilean abalones, are boiled and served cold with mayonnaise and salsa verde (parsley and onions).
Empanadas de Mariscos: Chilean empanadas filled with seafood are popular snacks or appetizers. The filling often includes a mix of seafood, onions, and spices, all encased in a savory pastry shell.
Machas a la Parmesana: Machas, or razor clams, are baked with a rich sauce made from Parmesan cheese, butter, and white wine. This dish is a delightful combination of flavors and textures.
Erizos (Sea Urchins): Sea urchins are a delicacy in Chile and are often served fresh, scooped out of their shells, and enjoyed with a squeeze of lemon or lime juice.
Salmon a la Mantequilla negra: Grilled or pan-seared salmon, often seasoned simply with salt and pepper, is finished with a rich and creamy butter sauce. It's a decadent yet straightforward preparation that lets the flavor of the salmon shine.
Reineta a lo Pobre: Reineta, a popular Chilean fish, is typically pan-fried and served "a lo pobre" style, meaning it's topped with fried onions, a fried egg, and french fries. It's a hearty and flavorful dish.