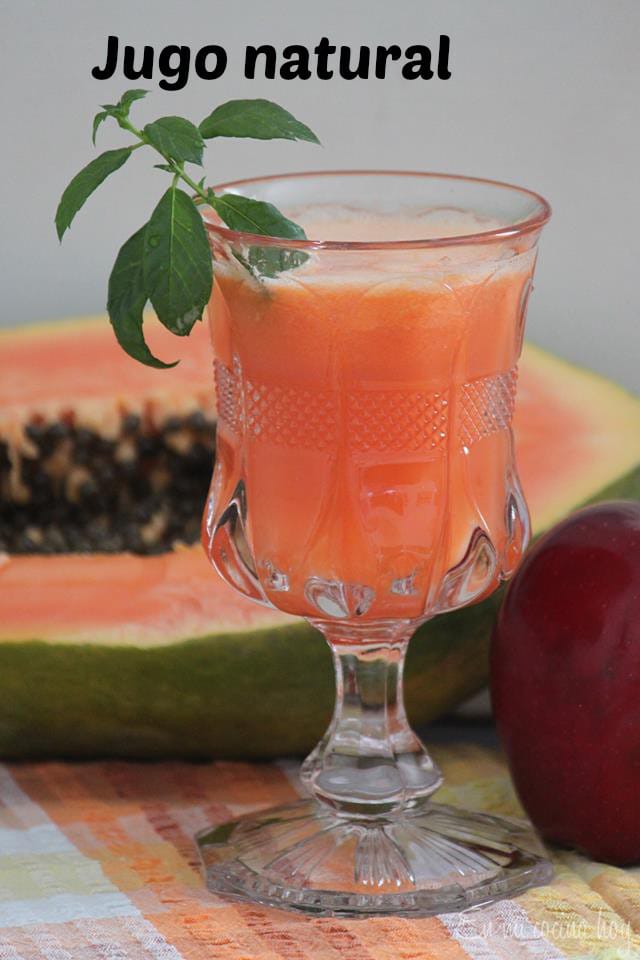 It has become very popular not only to drink fruit juice but fruit and vegetable juices, the truth is that if you do not have enough time or do not like salads, this can be a good choice to consume all the nutrients they provide us. There are different types of juicers and generally is not recommended to use the blender because you get a lot of pulp and juice with little flavor, although blenders are now specially designed to prepare vegetable juices like Ninja or Vitamix, but the big difference will always be that the blender does not separate the pulp from the juice like juicers . This recipe is from my friend Karin, a Chilean living in England and dedicated to clinical hypnosis if you want to know more about her business go to her Facebook page. Thanks, Karin!
Papaya and apple juice
Makes 4 servings
Ingredients:
1/4 large papaya, peeled and seeded or 1 cup strawberries
2 red apples, with peel, chopped
1/2 large pineapple, peeled and chopped
2 carrots washed
1 red pepper, seeded
1 large orange, peeled
Preparation:

Thoroughly wash fruits and vegetables. Use a cutting board intended only for fruits and vegetables, if you don't have one, you can use a plate. Cut the fruit and vegetables according to the instructions of the juicer you have.
Or if you use a blender, strain before serving if you want to discard the pulp.