Chileans are famously sweet-obsessed. We have a long tradition of sweets, and many are still made at home. The Spaniards introduced sugar, which was very expensive until the local production of sugar beets took root.
Historical Influences:
The most significant influences on cakes came from Europe. First, the Spanish nuns and the adoption of the dulce de leche (called Manjar in Chile), Huevo mol, and merengue. The Milhojas cake and all the pastries known as Dulces Chilenos: Chilenitos, Alfajores, Conejos, Palitas, Mil Hojas manjar huevo mol, berlines, Pear Empanadas, and Merenguitos con manjar.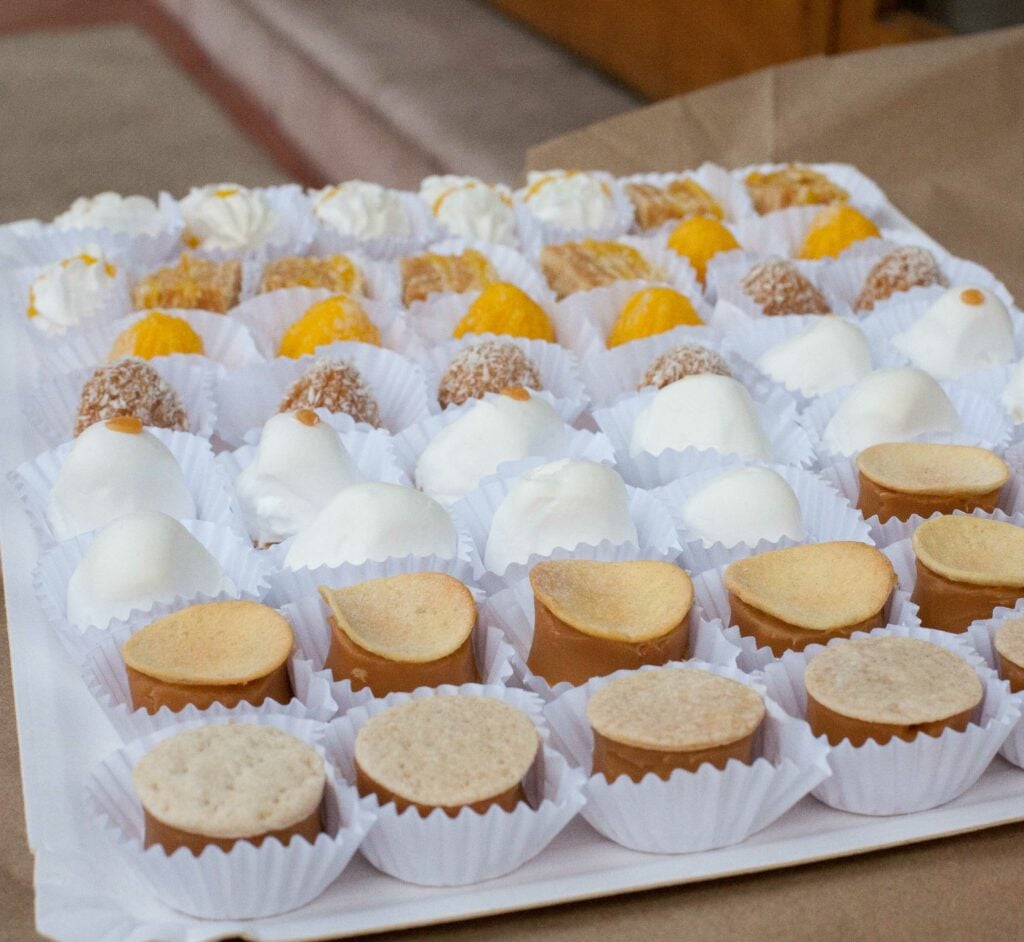 In the late 1800s, several waves of immigrants from Germany and East Europe brought traditional cakes like Black Forest Cake, kuchens, fruitcakes, and strudels.
During the 1900s, Arabs, especially Palestinians, came to Chile and brought their pastries. There are excellent baklavas and Aristelos (Namoura semolina cake) to be had in Chile, too.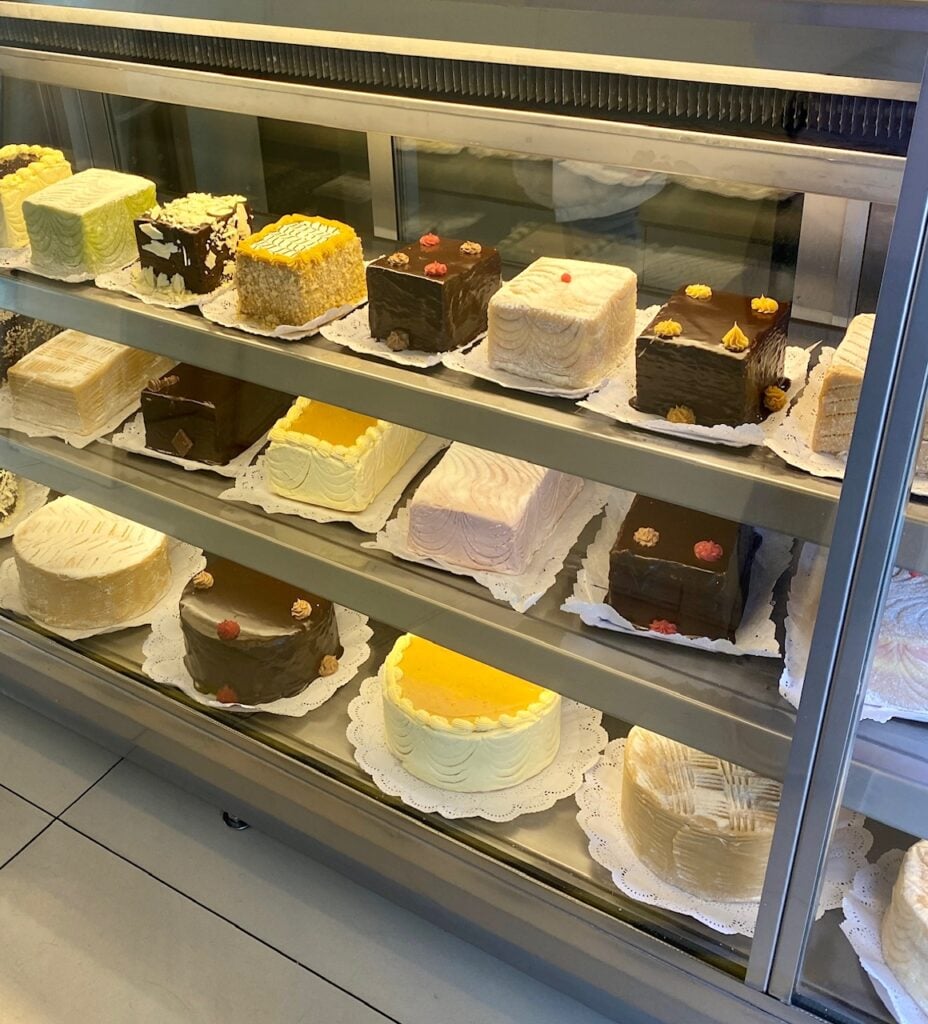 Today, going to a bakery to get a cake is a fun adventure. Birthday cakes are hugely important, and it is not weird to tell people what cake you are having or debate it with family and friends. You need to decide if you want:
In Chile, buttercream and fondant cakes are not widespread, but some bakeries will do it upon request.
The word Torta in Chile applies only to layered cakes. Torta in Mexico is a sandwich.
Popular sweets to make at home for Once: Brazo de Reina, Pie de limón, Panqueques con manjar, and any pound cake or bundt cake your imagination can picture.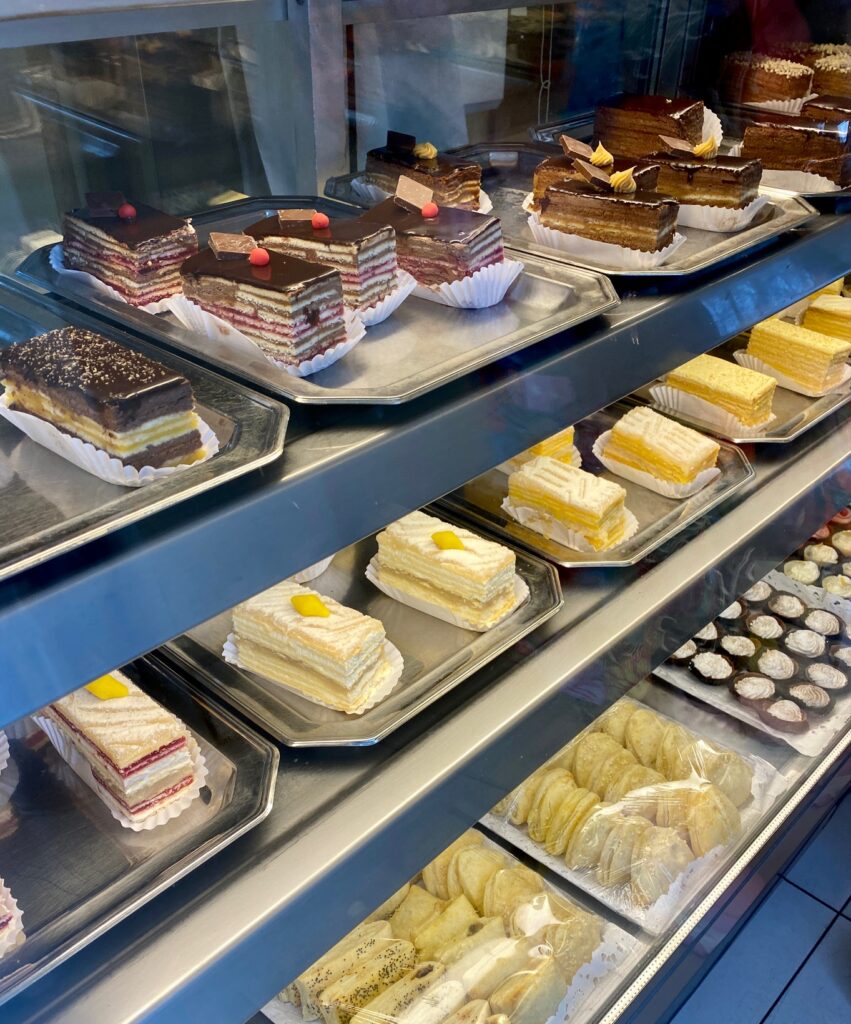 Some recommendations for bakeries in Santiago, Chile: